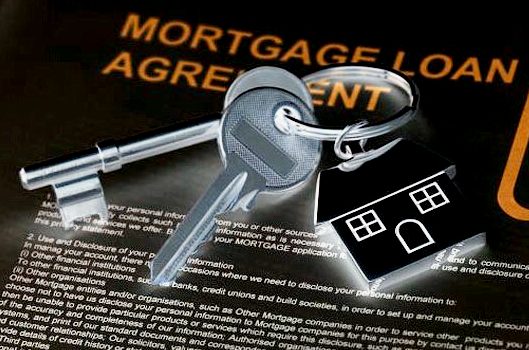 ECO MORTGAGE CLEANTECH AWARD
In the 1980s, a building society could be started with the token sum of £5,000. This meant that ten people clubbed together inputting £500 each, and the result was that the Ecology Building Society began trading in 1981 in West Yorkshire.

Fast forward 21 years and Ecology saw gross lending for 2012 hit £14.3 million across 96 sustainable properties and projects, a feat which saw the building society pick up both Financier of the Year and Company of the Year at the 2013 New Energy & Cleantech Awards.

Sustainable pioneering Ecology Building Society
The Council of Mortgage Lenders (CML) has announced that total mortgage lending in the UK rose by as much as £2 billion in 2012. The industry body revealed that the total amount soared to £143 billion in 2012 as confidence in the property market grew. It is forecasting a further increase to £156 billion by the end of 2013.
These are some of the top 10 mortgage bank and building society lenders in the UK


1. Halifax Building Society (21%) -Offers a range of mortgage products from repayment to interest only

Halifax has merged with Bank of Scotland to form HBOS. HBOS controversially taken over by Lloyds TSB in Jan 2009 becoming part of Lloyds Banking group. The combined bank will have a dominant market position and was only allowed due to governments reluctance to nationalise another bank. Buy to Let mortgage available through subsidiary: Birmingham Midshires
Offset Mortgages available through: Intelligent Finance
Halifax Mortgages at Halifax.co.uk

2. Abbey National 28%

Owned by Spanish division - Santander, Abbey has been the fastest growing mortgage lender in the credit crunch. By 2008, it had increased its market share from 8% (2004) to 28%
Includes flexible mortgages
Abbey National

3. Nationwide (20%)

In Terms of Market share, Nationwide are probably the second largest mortgage lender in the UK
Mortgages at the Nationwide

4. Northern Rock (15%)

Recently hit by problems in the money market, northern Rock were one of the biggest 5 mortgage lenders, but since nationalisation have been struggling to improve their finances.

5. Woolwich Building Society (11%)

Now owned by Barclays bank (since 2000). The Woolwich is one of the biggest mortgage lenders in the UK. Barclays concentrates on banking and loans, Woolwich on mortgages
Can combine savings and mortgage in offset mortgage
Woolwich Mortgages at Woolwich.co.uk

6. Bradford and Bingley (8%)

Specialists in buy to let mortgage. But since credit crunch, mortgage book has been nationalised

Mortgages at the Bradford and Bingley

7. HSBC

The World's Local Bank
Mortgages include fixed rate, Discount and Tracker
HSBC Mortgages

8. Royal Bank of Scotland

Royal Bank of Scotland Mortgages

9. Lloyds TSB

Work in partnership with Cheltenham & Gloucester (C&G) -part of the Lloyds TSB Group.
Lloyds TSB Mortgages

10. Alliance & Leicester

Premier mortgage deals for existing and new customers
Abbey National Mortgages


Other Lenders of note

* Yorkshire Building Society

Mortgage Magazine "lender of the Year" 2005-2006

Includes "helping hand" mortgage for those struggling to be able to get first time house

* Chelsea Building Society mortgages

* Co - operative Bank

The ethical financial body. For each mortgage, contribution made to charity climate aware Co operative Bank Mortgages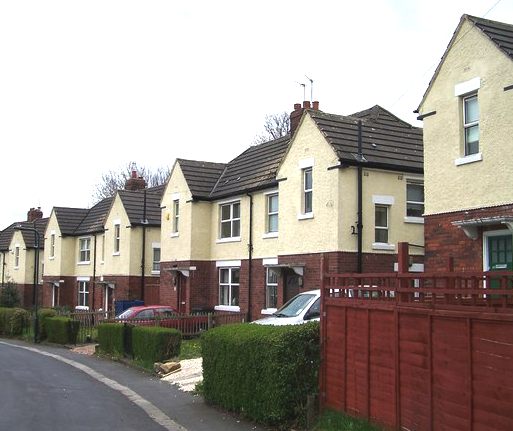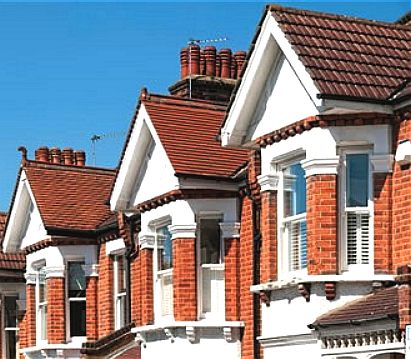 MORTGAGE TYPES

•10 Year Fixed Rate Mortgages
•100% Mortgages
•100% Mortgages For First Time Buyers
•2 Year Fixed Rate Mortgages
•2 Year Fixed Rate Remortgages
•3 Year Fixed Rate Mortgages
•5 Year Fixed Rate Mortgages
•5 Year Fixed Rate Remortgages
•5% Deposit Mortgage
•5% Deposit Mortgages For First Time Buyers
•50% LTV Mortgage
•75% LTV Mortgages
•80% Buy To Let Mortgages
•80% LTV Mortgages
•85% Mortgages
•90% Mortgages
•90% Mortgages For First Time Buyers
•90% Remortgages
•95% Mortgages
•95% Mortgages For First Time Buyers
•95% Remortgages
•Adverse Credit Mortgages
•Adverse Credit Remortgage
•All Mortgages
•Bad Credit Mortgages
•Best Fixed Rate Remortgage Deals
•Best Mortgage Deals 2013
•Buy To Let Mortgages
•Buy To Let Remortgages
•Capped Rate Mortgages
•Cashback Mortgages
•Current Account Mortgages
•Discount Mortgages
•Equity Release Mortgages
•First Time Buyer Mortgages
•Fixed Rate Mortgages
•Flexible Mortgages
•Interest Only Mortgages
•Interest Only Remortgages
•Joint Mortgages
•Landlord Mortgages
•Lifetime Mortgages
•Low Deposit Mortgages
•Low Income Mortgage
•Lowest Fixed Rate Mortgage
•Mortgages For Over 50s
•Mortgages For Over 60s
•Mortgages For Over 65s
•Mortgages For Over 70s
•NewBuy Mortgages
•No Deposit Mortgages
•Offset Mortgages
•Pension Mortgages
•Remortgage With Bad Credit
•Remortgages
•Remortgages Exclusively For Existing Borrowers
•Repayment Mortgages
•Residential Mortgage
•Residential Remortgages
•Right To Buy Mortgages
•Second Home Mortgages
•Second Mortgages
•Self Build Mortgages
•Self Certification Mortgages
•Self Employed Mortgages
•Shared Equity Mortgages
•Shared Ownership Mortgages
•Shared Ownership Remortgage
•Top 10 Mortgages
•Tracker Mortgages
•Tracker Remortgages
•Variable Rate Mortgages


Read more: http://www.money.co.uk/mortgages.htm#ixzz2TGNcaQ9o




Chelsea Building Society

2 Year 1.74% Fixed 60% LTV £1M £1,545 Fee
Fixed Rate 1.74% 31 Jul
2015 5.79% 5.2% 60%

HSBC

2 Year 2.19% Discount 60% LTV £500K £1,999 Fee
Variable 1.75% 24
months
3.94% 3.8% 60%

HSBC

2 Year 1.89% Fixed 60% LTV £500K £1,999 Fee
Fixed Rate 1.89% 31 Aug
2015 3.94% 3.8% 60%

Chelsea Building Society

2 Year 2.24% Fixed 75% LTV £1M £1,545 Fee
Fixed Rate 2.24% 31 Jul
2015 5.79% 5.3% 75%

HSBC

BBR+1.78% Tracker 60% LTV £500K £1,999 Fee
Tracker 2.28% ---
---
2.4% 60%

Santander

2 Year 2.29% Fixed 60% LTV £1M £995 Fee
Fixed Rate 2.29% ---
4.74% 4.3% 60%

Post Office

2 Year 2.35% Fixed 60% LTV £1M £1,190 Fee
Fixed Rate 2.35% 31 May
2015 4.49% 4.3% 60%

Santander

2 Year 2.39% Fixed 70% LTV £1M £995 Fee
Fixed Rate 2.39% ---
4.74% 4.4% 70%
Available only to those that have a current account with the lender.

Yorkshire BS

2 Year BBR+2.09% Tracker 75% LTV £1M £345 Fee
Tracker 2.59% 30 Jun
2015 4.99% 4.7% 75%

Post Office

5 Year 2.63% Fixed 60% LTV £500K £1,690 Fee
Fixed Rate 2.63% 31 May
2018 4.49% 3.9% 60%

HSBC

BBR+2.19% Tracker 70% LTV £1M £599 Fee
Tracker 2.69% ---
---
2.8% 70%

Principality Building Society

2 Year 2.69% Fixed 75% LTV £500K £999 Fee
Fixed Rate 2.69% 30 Jun
2015 4.99% 4.8% 75%

Principality Building Society

2 Year 2.69% Fixed 65% LTV £500K £99 Cashback £99 Fee
Fixed Rate 2.69% 30 Jun
2015 4.99% 4.8% 65%

Principality Building Society

2 Year BBR+2.29% Tracker 75% LTV £500K £999 Fee
Tracker 2.79% 30 Jun
2015 4.99% 4.8% 75%

Post Office

2 Year BBR+2.39% Tracker 75% LTV £1M £1,190 Fee
Tracker 2.89% 31 May
2015 ---
4.49% 4.4% 75%

Yorkshire BS

5 Year 2.89% Fixed 75% LTV £1M £845 Fee
Fixed Rate 2.89% 30 Jun
2018 4.99% 4.2% 75%

Principality Building Society

2 Year 2% Discount 75% LTV £500K £99 Cashback £99 Fee
Variable 2.99% 30 Jun
2015 4.99% 4.8% 75%

Post Office

2 Year 2.99% Fixed 75% LTV £1M £195 Fee
Fixed Rate 2.99% 31 May
2015 4.49% 4.3% 75%

Santander

5 Year 2.99% Fixed 70% LTV £1M £250 Cashback £995 Fee
Fixed Rate 2.99% ---
4.74% 4.2% 70%

Post Office

3 Year 3.09% Fixed 75% LTV £1M £195 Fee
Fixed Rate 3.09% 31 May
2016 4.49% 4.2% 75%

HSBC

BBR+2.89% Tracker 80% LTV £1M £599 Fee
Tracker 3.39% ---
---
3.5% 80%

Principality Building Society

2 Year 3.49% Fixed 85% LTV £250K £999 Fee
Fixed Rate 3.49% 30 Jun
2015 4.99% 5.0% 85%

Post Office

2 Year BBR+2.99% Tracker 80% LTV £850K £1,190 Fee
Tracker 3.49% 31 May
2015 ---
4.49% 4.5% 80%

Principality Building Society

4 Year 3.69% Fixed 85% LTV £250K £999 Fee
Fixed Rate 3.69% 30 Jun
2017 4.99% 4.8% 85%

Chelsea Building Society

Offset 2 Year BBR+3.24% Tracker 85% LTV £1M £500 Cashback £745 Fee
Tracker 3.74% 31 Jul
2015 5.79% 5.6% 85%

Principality Building Society

3 Year 1.2% Discount 85% LTV £250K £99 Cashback £99 Fee
Variable 3.79% 30 Jun
2016 4.99% 4.9% 85%

Post Office

2 Year BBR+3.29% Tracker 85% LTV £750K £1,190 Fee
Tracker 3.79% 31 May
2015 ---
4.49% 4.5% 85%

Post Office

2 Year 3.89% Fixed 90% LTV £500K £1,690 Fee
Fixed Rate 3.89% 31 May
2015 4.49% 4.6% 90%

Santander

2 Year 3.94% Fixed 85% LTV £550K £250 Cashback No Fee
Fixed Rate 3.94% ---
4.74% 4.7% 85%

Aldermore

Buy To Let 2 Year 0.5% Discount 65% LTV £1M
Variable 4.48% 24
months
4.98% varies 65%
This is a buy to let mortgage.

Aldermore

Buy To Let 2 Year 0.5% Discount 65% LTV £1M
Variable 4.48% 24
months
4.98% varies 65%
This is a buy to let mortgage.

HSBC

BBR+3.99% Tracker 90% LTV £400K £599 Fee
Tracker 4.49% ---
---
4.6% 90%

Aldermore
5 Year 4.68% Fixed 65% LTV £1M £999 Fee
Fixed Rate 4.68% 60
months
4.98% varies 65%

Aldermore

5 Year 4.98% Fixed 75% LTV £1M £999 Fee
Fixed Rate 4.98% 60
months
5.48% varies 75%

Aldermore

5 Year 5.18% Fixed 80% LTV £400K £999 Fee
Fixed Rate 5.18% 60
months
5.73% varies 80%

Post Office

2 Year BBR+4.75% Tracker 90% LTV £500K £1,190 Fee
Tracker 5.25% 31 May
2015 ---
4.49% 4.8% 90%
LINKS
http://www.wecando.co.uk/intro/
http://www.specialfinance.co.uk/introducers/our-products/bridging-loans.html
http://www.skipton.co.uk/mortgages/
http://www.defra.gov.uk/crc/
http://www.defra.gov.uk/crc/about/
http://www.barclays.co.uk/Mortgages/P1242557963476
https://mortgages.hsbc.co.uk/
http://www.woolwich.co.uk/
http://www.experian.co.uk/
http://www.confused.com/mortgages/news/uk-mortgage-lending-rises-in-2012-2284
http://www.justusmortgages.co.uk/?gclid=CNWEqJ7BlbcCFbMbtAodMS4AUg
http://www.brightonandhovemortgages.com/
http://www.money.co.uk/mortgages.htm
http://ashadegreener.co.uk/mortgages/
http://www.moneysupermarket.com/mortgages/
http://www.halifax.co.uk/mortgages/home.asp
http://www.nationwide.co.uk/mortgages/default.htm
http://www.santander.co.uk/
http://www.lloydstsb.com/mortgages.asp
http://thechelsea.co.uk/mortgages/mortgage-finder.html
http://www.mortgageguideuk.co.uk/mortgage-rates/top-10-uk-mortgage-companies.html
http://mortgageadvisers.which.co.uk/first-time-buyer/first-time-buyer-guide/
MONEY FINDER
(Prices liable to fluctuation due to volatility of international markets)
---