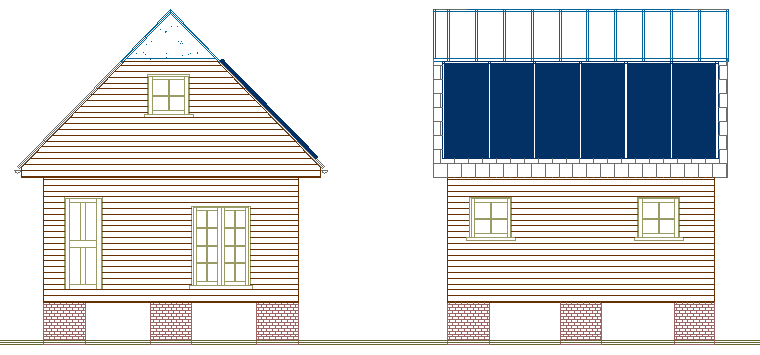 A nicely integrated solar home - as far as we know the 1st proposed. Flatpack building offers truly affordable housing for a sustainable society. A sustainable society is one where landlords do not earn immoral earnings from the backs of the young. the whole basis of Conservative politics is to keep the landed gentry, landed. A circular economy is one that is fair. High rents are simply not fair.
Why should some people have to work all of their lives and never own their own home. If you work it out, those paying extortionate rents to private landlords will be paying more for accommodation during their lifetime than those who can afford to get on the property ladder.
One solution is to build more affordable houses. Every citizen should start out on the basic premise that he or she is mortgage-able. That can only be the case if society makes it so. At the moment the State discriminates against the poorer members of society, with councils geared up to pay high rents, but not prepared to ensure that affordable houses are available to rent or buy in their area.
Redrow Homes are one of the UK's largest homebuilding specialists.

LINKS & REFERENCE
https://thakeham.com/
https://www.clarionhg.com/
http://www.pge.com/
http://mj.gleeson-homes.co.uk/
http://www.gleeson-homes.co.uk/
http://www.taylorwimpey.co.uk
http://www.sir-robert-mcalpine.com
http://www.barratthomes.co.uk
http://www.wates.co.uk
http://www.redrow.co.uk/
http://www.taylorwoodrowinternational.com
Taylor Wimpey
Taylor Woodrow International