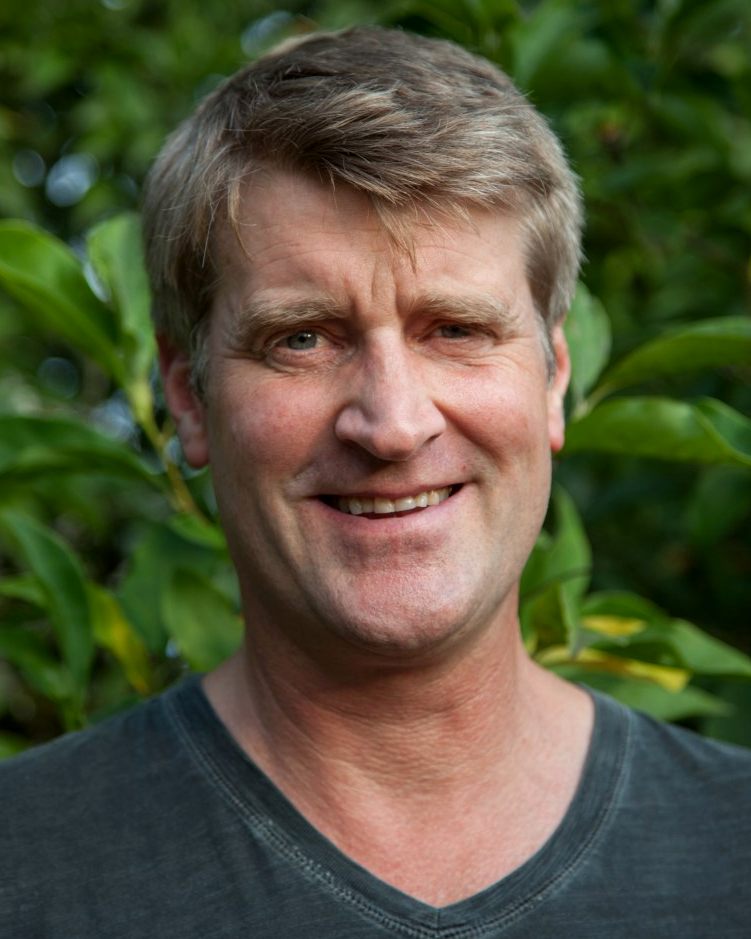 PETE NELSON - Master treehouse builder Nelson and designer of the Red Panda house at the San Francisco Zoo.
ABOUT PETE
Pete Nelson was born on the 4th of June 1962. He is an American master treehouse builder, author and since 2013, host of the Animal Planet television show Treehouse Masters.

Nelson became excited about treehouses at the age of 5 when his dad built him a tree fort behind the garage of their Ridgewood, NJ home, but it wasn't until 1987 that he built his first adult treehouse in his Colorado Springs backyard. He is inspired by the architectural firm of Greene & Greene.

Nelson runs Nelson Treehouse and Supply, a thriving treehouse building and supply company, and Treehouse Point, a treehouse Bed & Breakfast located outside of Seattle. His latest endeavor is hosting Animal Planetís hit television series, Treehouse Masters.

He lives with his wife, Judy, in Fall City, Washington and has three adult children, all of whom work in the family Treehouse building business.

In 1987 Nelson's dream of a career in treehouses was rekindled by the book How to Build Treehouses, Huts and Forts by David Stiles that was sent to him by a high school friend and shortly thereafter, he built his first adult treehouse in his back yard in Colorado Springs, moving to Washington State that same year, where he built homes and started writing books about treehouses. His favorite wood to build with is Douglas Fir.

Nelson owns and operated Nelson Treehouse & Supply in Fall City, WA, 30 miles outside of Seattle and the company is a family affair, with wife Judy, daughter Emily and sons Charlie and Henry, all involved.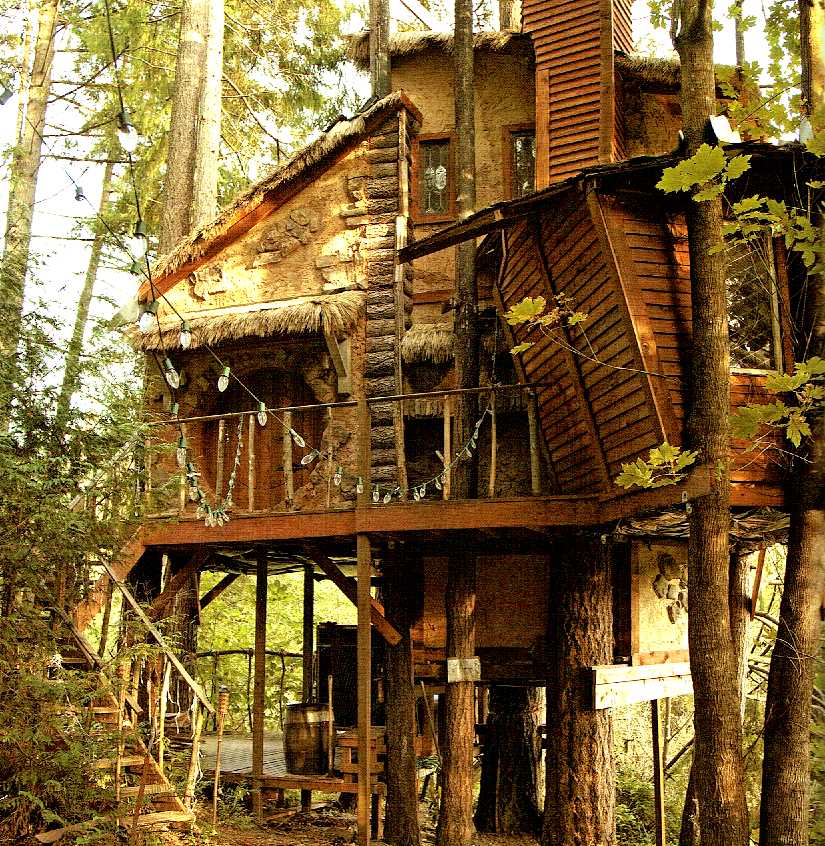 The 1994 publication of Treehouses: The Art and Craft of Living Out on a Limb inspired him to write 5 more books on the subject. His latest book, titled Be in a Treehouse, details the technical aspects of building in the trees along with showcasing treehouses from all over the world.

In 1997 Nelson co-founded the Tree-House Workshop. In 2006, Nelson opened Treehouse Point, a bed-and-breakfast composed entirely of treehouses, near Fall City outside of Seattle, WA. In 2011, he founded Nelson Treehouse and Supply, a high end treehouse design, construction and supply business based out of Fall City, Washington.

In 2013, Animal Planet launched Treehouse Masters, a documentary series which shows Nelson and his crew traveling the world, building treehouses. As of 2015, the show was averaging 1.3 million viewers per episode.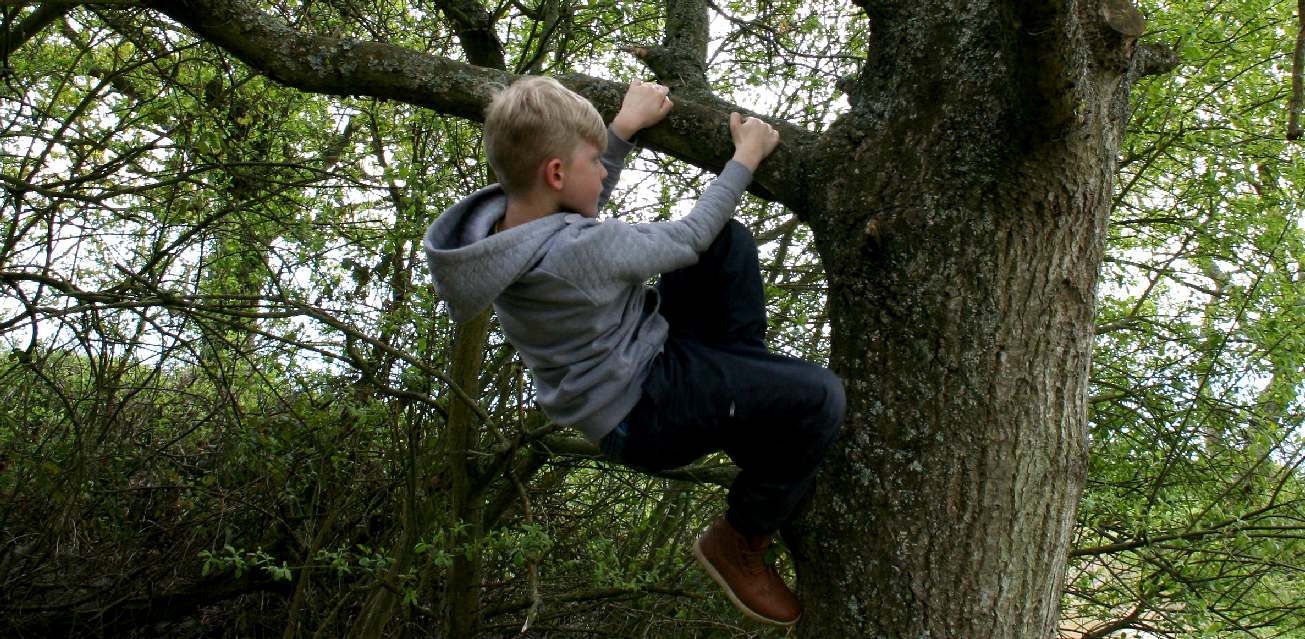 IT'S GOOD FOR YOU - By their very nature, tree houses make us want to climb and climbing trees or mountains for that matter, is good exercise that promotes hand and eye coordination and builds muscle tone.
In 2016, Nelson collaborated with country music star Zac Brown to build a 1,300 square foot treehouse at Brown's Camp Southern Ground, a non-profit designed to serve children with neuro-developmental disorders as well as children from military families struggling with PTSD.
During the September 14, 2016 season finale of America's Got Talent, winner Grace VanderWaal stated she would use part of her winnings to have Nelson build her a treehouse. The next day, Animal Planet tweeted a video from Nelson in which he congratulated VanderWaal on her win and indicated his willingness to build her a treehouse with "bridges, zip lines, the whole thing!"
TREEHOUSE MASTERS

Treehouse Masters is an American reality television series that airs on Animal Planet and stars Pete Nelson, a master treehouse builder and owner of Nelson Treehouse and Supply. Each episode, Nelson and his team design and build custom treehouses for clients across the country. The show debuted in 2013 and recently began airing its eighth season.
CAST

Pete Nelson - Master treehouse designer, builder and self-proclaimed "tree whisperer" who loves nature and spending time in the woods. He believes trees have personalities and that treehouses are "the ultimate return to nature."

Daryl McDonald - Lead Foreman at Nelson Treehouse and Supply

Charlie Nelson - Pete's son and Nelson Treehouse and Supply Carpenter

Henry Nelson - Pete's son and Nelson Treehouse and Supply Builder

Alex Meyer - Carpenter and Project Manager; has a background in rock climbing

Chuck McLellan - Craftsman at Nelson Treehouse and Supply

Seanix Zenobia - Carpenter at Nelson Treehouse and Supply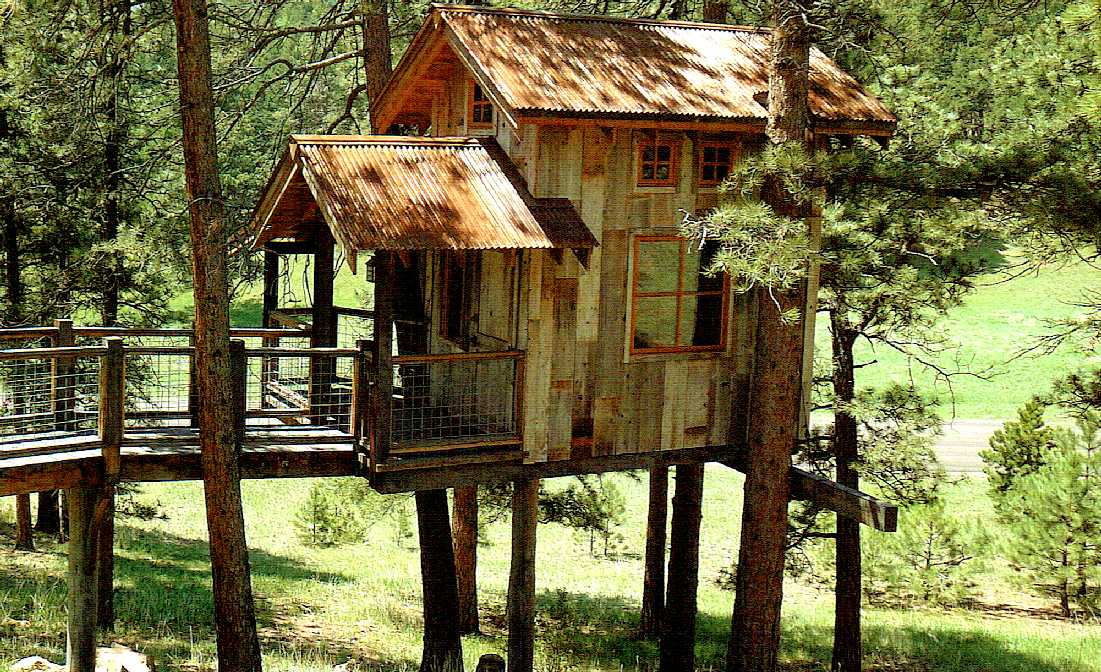 ANIMAL PLANET

Animal Planet is an American basic cable and satellite television channel owned by Discovery Communications. Originally focused on more educationally-based television shows, the network has featured more reality programming since 2008. It is available throughout the United States, as well as in over 70 countries around the world. Country-specific versions of the channel have been created in Canada, India, Japan, Taiwan and other countries.

As of February 2015, approximately 94,288,000 American households (81% of households with television) receive Animal Planet.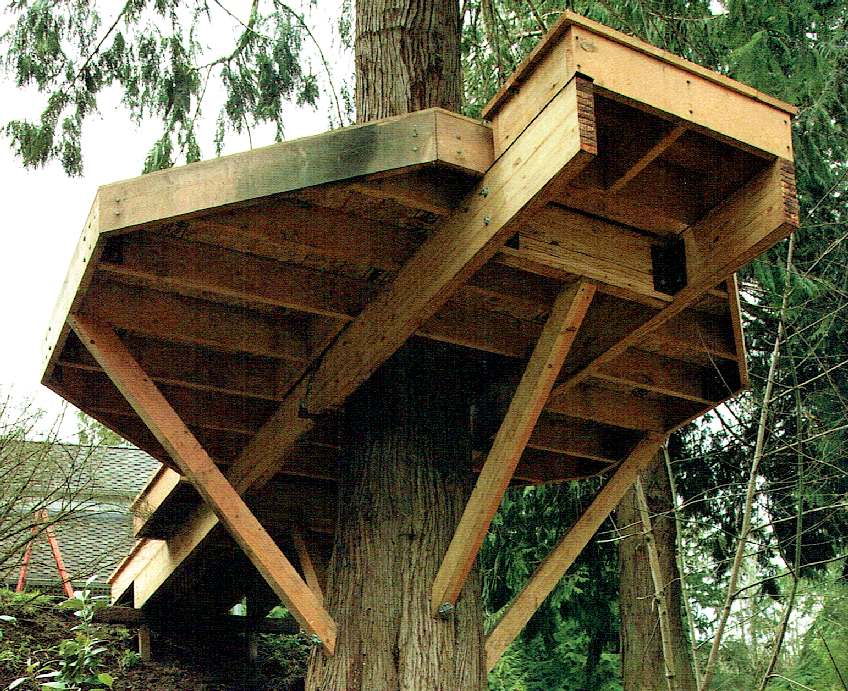 NELSON TREEHOUSE & SUPPLY
Nelson Treehouse and Supply (NTS) strive to create some of the most interesting and beautiful treehouses in the world and to provide service and backup to match that ideal, not only for themselves, but also to help other to build their own dream house.

NTS build luxury backyard treehouses. From one room studios to multi-room structures complete with running water, we are the 1 treehouse builder in the world. Using only the highest quality of materials, each of our highly experienced carpenters works tirelessly to make your custom treehouse a true masterpiece.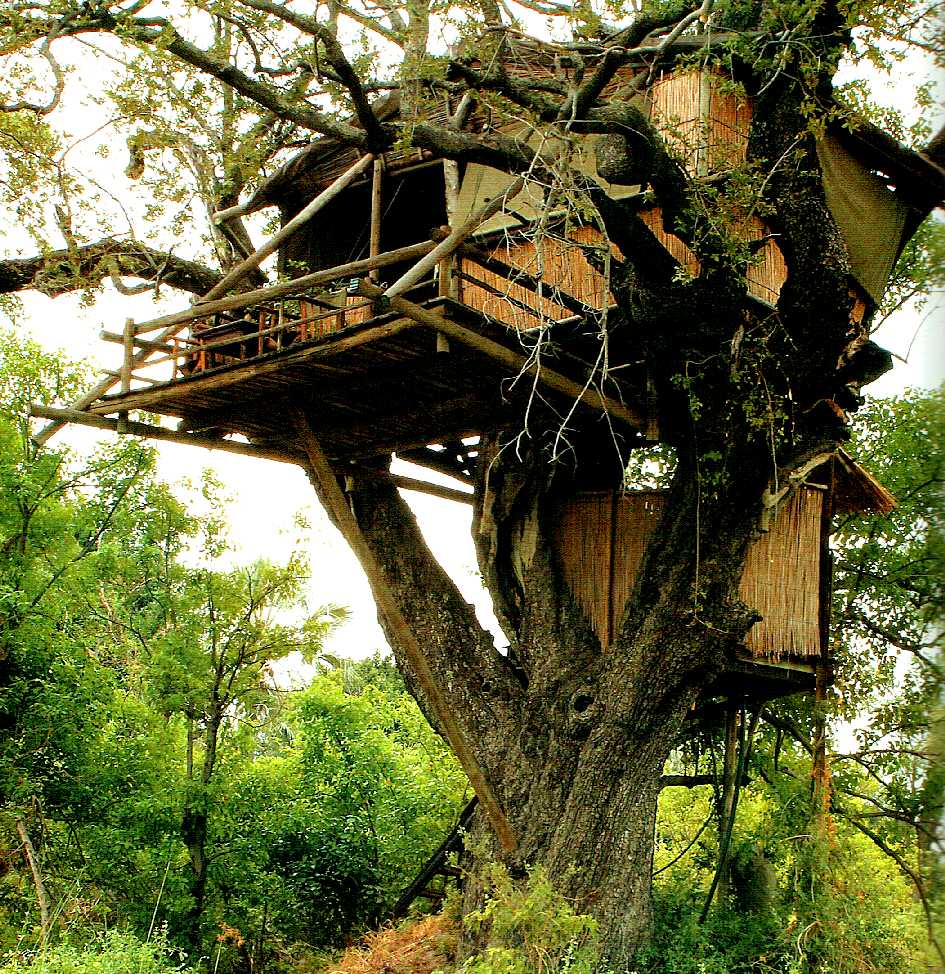 CONTACT PETE
Mailing address:
PO Box 1135
Fall City, WA 98024
Email: info@nelsontreehouseandsupply.com
Facebook nelson treehouse
Twitter The Treehouse Man
https://www.facebook.com/nelsontreehouse/
https://twitter.com/TheTreehouseMan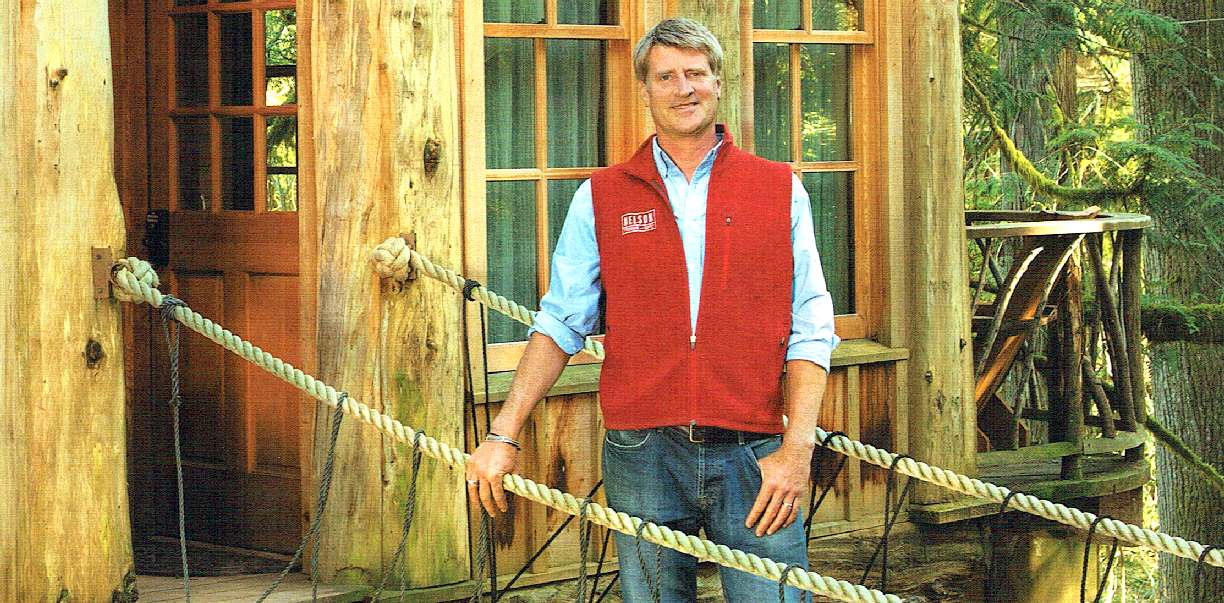 PETE NELSON - As seen on his splendid book cover: "Be In A Treehouse" ISBN 978-1-4197-1171-8. This volume is packed full of information for potential tree house builders and those who just love looking at how other people enjoy hanging around in trees.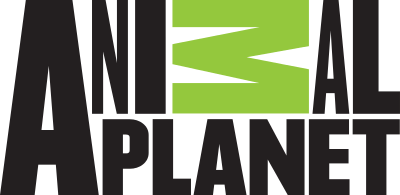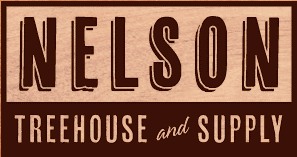 HERITAGE INDEX A - Z
BARCLAYS BANKING LET DOWN - MISSING ACCOUNT MONEY
CAMPBELL HALL - BLUEBIRD ELECTRIC CARS
GAS ENGINES - COAL CONVERSION, INTERNAL COMBUSTION
OBSERVATORY - HERSTMONCEUX CASTLE
SOLAR LADY - STATUE