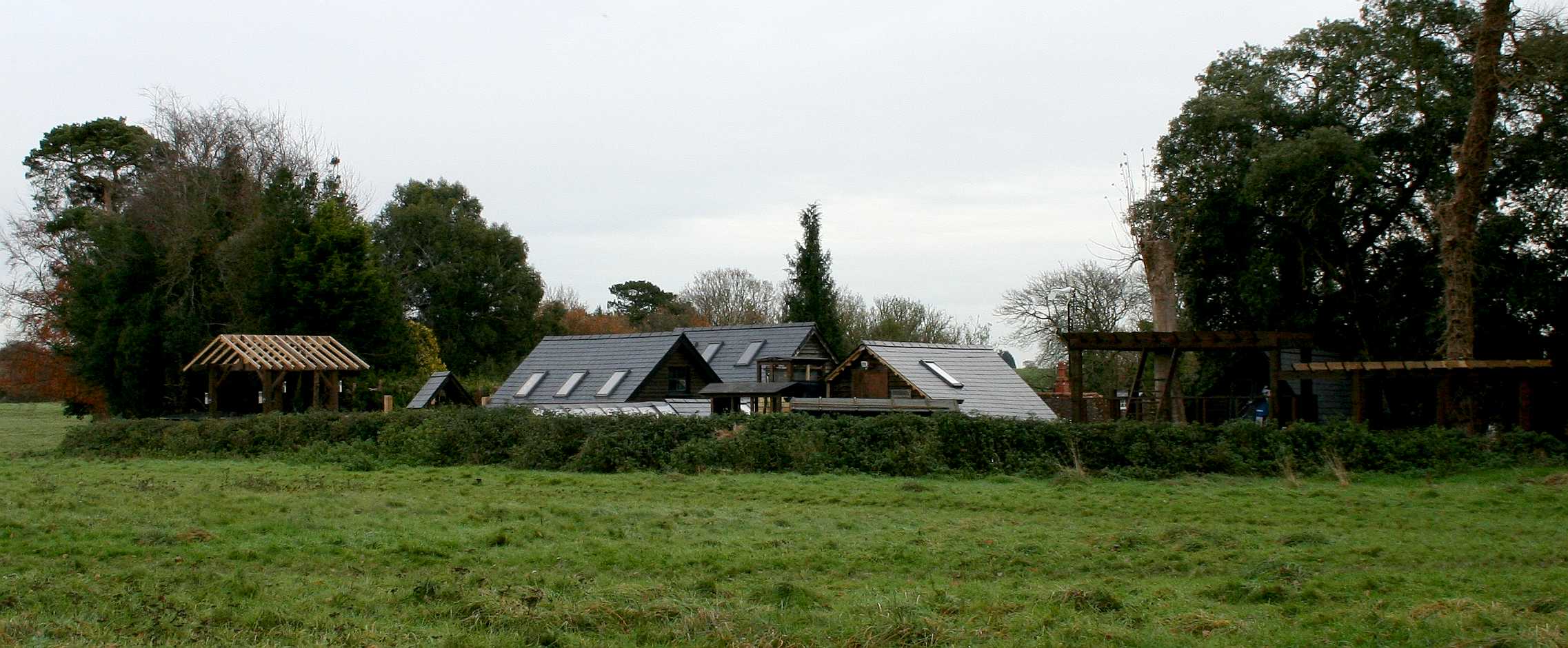 COUNTRY SETTING - November 2017 and woodwork protection is in full swing with pale timbers being treated to match in with the building and tree setting. Note how the white pine, although already pressure treated with chemicals to prevent rot, almost disappear from view when stained dark brown. The pergola to the left still has roof timbers to be treated before photovoltaic solar panels are mounted to generate electricity the modern way to help in the fight against climate change. With solar water heaters and a wind turbine this industrial building will be energy self sufficient - something the local authority rather perversely appear keen to prevent, unless we are much mistaken. Once stained the roof timbers will also become invisible. Copyright © photograph. You will need the permission of Lime Park Heritage Trust to use this picture. All rights reserved.
The village (previously called Gardner Street on the A271) is part of the larger Herstmonceux civil parish, which includes Cowbeech and the hamlets of Foul Mile, Trolliloes, Cowbeech Hill, Stunts Green, Ginger's Green, Flowers Green and part of Windmill Hill. Cowbeech village is located to the north-west of the parish. The town of Eastbourne is located around 7 miles to the South-West of the village, and the city of Brighton and Hove is located 21 miles West, South-West of Herstmonceux.
BOTTLED WATER - Long ago monks obtained their drinking water from a spring in Herstmonceux. This bottle was unearthed in Lime Park just feet away from the ancient water source, now a well that has been in use for over a hundred years and supplies drinking water to many concerns in Lime Park.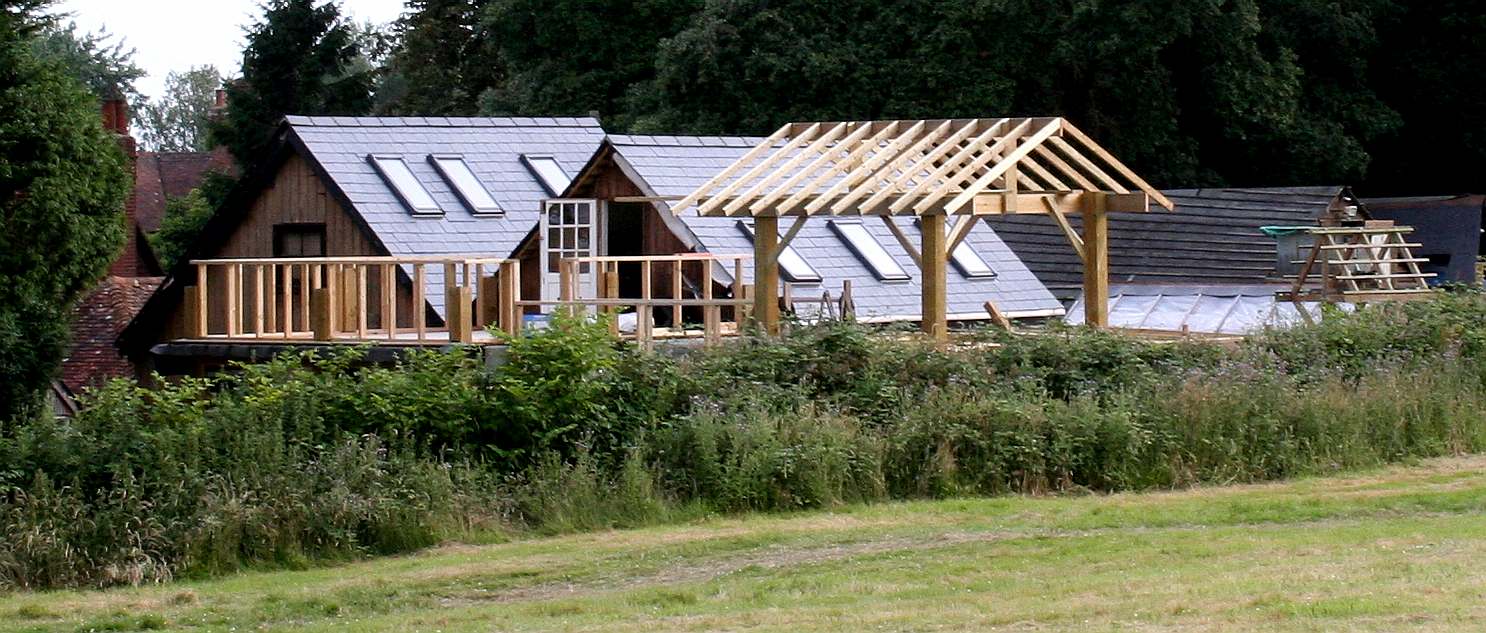 SUMMER 2017 - Over two of the hottest weeks on record, 4 men toiled for eight days in the blazing sun to take off the WWII corrugated iron, temporary felt, replace any damaged or rotten timbers and fit some of the finest slate that we have seen in a long while - with thanks to Ashbrook Roofing Supplies in Derbyshire. Ashbrook Roofing did us a cracking deal on 250x500, 375 x 500 slates and matching ridge tiles to capture the rural industrial element of the building. Thanks Bez. We faithfully followed the original design, including the interesting position of the skylights, that are now very high quality double glazed high security units. That is the main generating rooms sorted, save for facias and soffits. Next is the other roofs that are temporarily felted until we have time (and funds) for another bash. The Trust receives no financial help from English Heritage, Historic England, the Heritage Lottery Fund, or Wealden District Council at this time. We will be asking this council if they might be prepared to contribute costs wise, or simply waive certain administrative encumbrances where it may be appropriate to reconstruct the missing third range to the original roof height, utilizing the extant footings. Copyright © photograph 30 June 2017. You will need the permission of Lime Park Heritage Trust to use this picture. All rights reserved.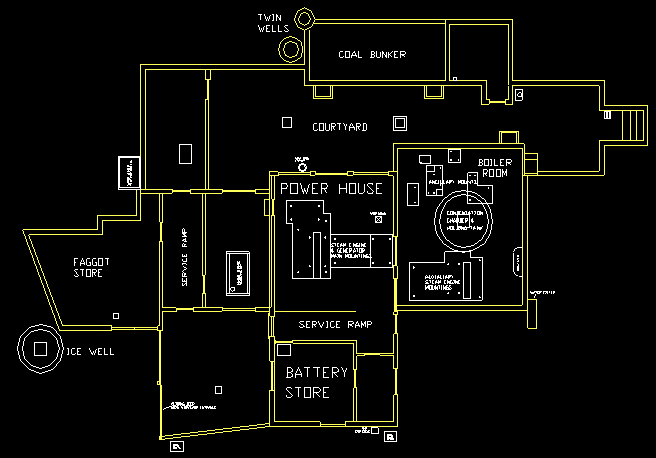 INDUSTRIAL LAYOUT - This CAD drawing shows the layout of the generating installation in plan view. You can see for yourself that the whole unit was geared to generating and storing electricity in fairly large quantities. A 36 horsepower generator working at 75% overall efficiency would produce 26.85 kilowatts of energy. If the engine was run from nine o'clock in the morning until five o'clock in the afternoon it would make 214.85kW of electricity. At £0.172 pence per unit that would be worth £37 pounds a day today. Charles de Roemer charged 1.5 old pennies per unit, so made £13.43 pounds a day, minus fuel, battery depreciation and labour costs. In those days you could buy a house for a few hundred pounds meaning that the enterprise was in theory quite profitable.
Today you could store 215kW in one Tesla truck battery. In 1909 you would need a whole room full of wet lead-acid batteries - and that is exactly what Charles had in situ according to Ronald Saunders, whose dad was one of the engineers who worked in Lime Park.
Britain was the first industrial nation and the location of many pioneering industries including iron and textile manufacture, the introduction of the steam engine, and the construction of canals and railways. This led to enormous social and economic change, the growth of towns and cities, which laid the foundations for the modern world we live in today - and maybe one day the colonization of other planets, or at least large space stations. Copyright © diagram 25 November 2017. You will need the permission of Lime Park Heritage Trust to use this drawing. All rights reserved.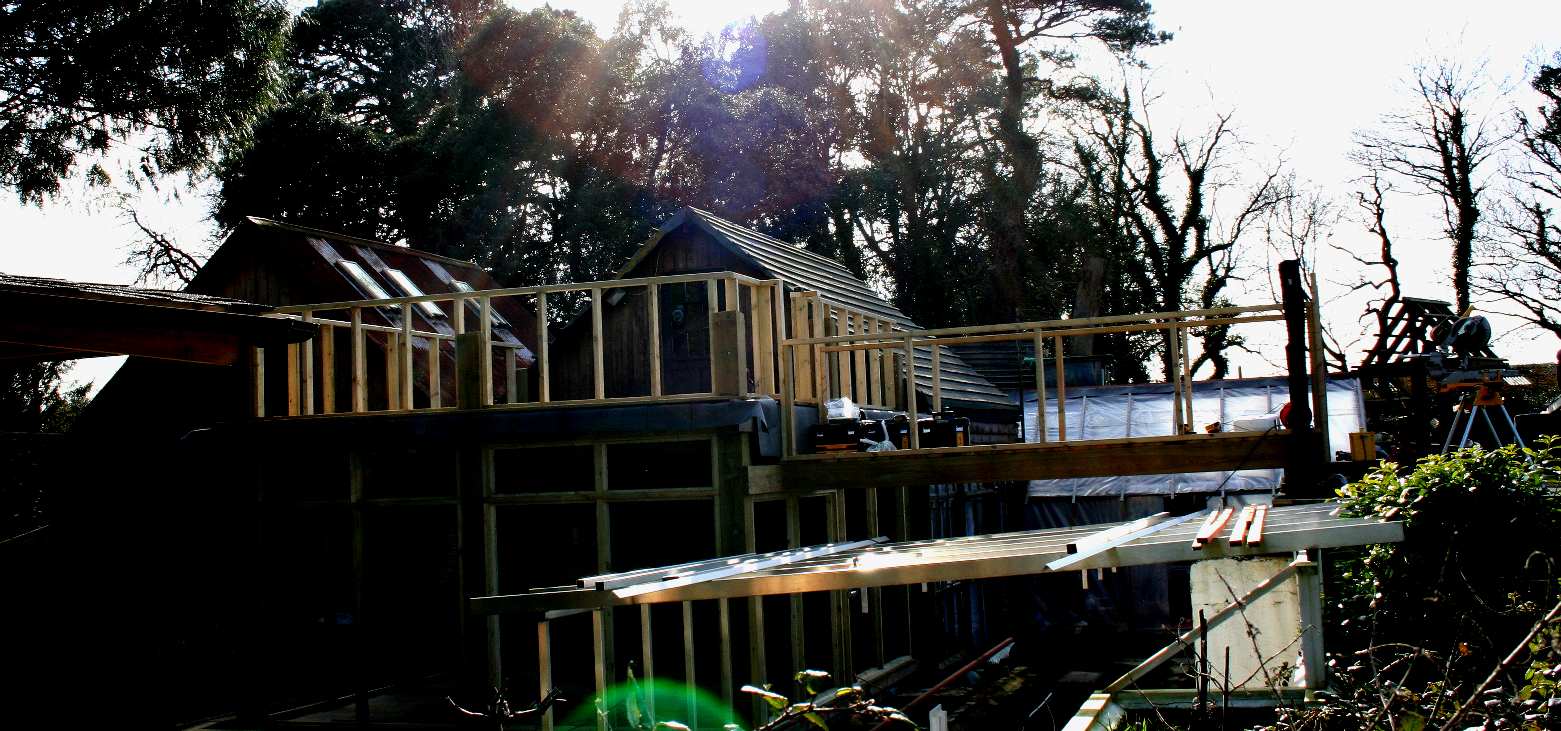 WINTER 2017 - Though warmer than usual thanks to climate change, the cold stopped preservation works. During the occasional dry day we managed some timberwork ready for a sprint when we can get back into gear to move forward with our schedule of urgent works. For example, we have no rainwater goods (gutters and down pipes) and the roof needs urgent attention.
Herstmonceux (Virtual) Museum is a monument to the early electrical generating age. This little gem of a wooden building once provided electricity to the whole village of Herstmonceux before 1909, including giving electric cooking demonstrations by 1913, illustrating a development of battery storage for nighttime and generating capacity by motor during the day. For example, the local bakery cooked their loaves using electricity and were famous for this.
The complex survived the First and Second World Wars to become the workshops for a local inventor and artist who occupied the premises creatively for 35 years. Many of this chaps inventions (cars and boats) are soon to be on virtual display as a digital time capsule alongside other artifacts in honour of the two extremely progressive people (one still alive at the time of writing), who operated from the premises. The building itself is a monument to science; technology in action and in the digital age.
RAF HERSTMONCEUX: One reason that the buildings survived is that during WW2, they were large enough to serve as accommodation for wounded RAF aircrew, working with the early warning radar station at RAF Wartling and Beachy Head. Lime House across an on the other side of Lime Park was used to billet RAF officers. There was another RAF camp at Northeye near Bexhill, which later became a prison and was finally closed (demolished) after rioting.
In 1999 the generating building was put on a Monument Protection Program (MPP) when it was finally recognised as being important by English Heritage, and since it had fallen into a state of disrepair. This is partly because the local authority did/do not regard local lists of historic buildings as a high priority. The windmill at Windmill Hill, had been allowed to deteriorate to the stage where that almost fell down, again, partly because of the myopic malaise that still is Wealden District Council. As of 2017 they still have no local list of historic buildings, confirmed in writing by their Leader, Robert Standley in 2013.
The windmill was saved with the help of a £500,000 grant from the Heritage Lottery fund. English Heritage (South East Area) confirmed in March of 2013, that no funding was available for restoration works to Herstmonceux Museum.
The miracle of this story is that no matter what challenges the local authority have thrown at the previous occupier, those challenges have been met and overcome, including the removal of no less than nineteen trees from a rather naughty TPO.
Herstmonceux Museum is run by the Lime Park Heritage Trust. Unfortunately, due to onerous conditions and additional expense that is beyond our means, admission to the Museum is not possible save only for a virtual reality tour. Normally, we would be allowed 28 days a year to host events under permitted development rules, but cannot afford insurances or the cost of additional building works that Wealden Council say they will insist on if we were to press ahead and open our doors to the public. The good news is that in the digital age more people will be able to enjoy a virtual tour of this interesting complex online - just as soon as funding can be organised for this project. We can only say to all of you who have expressed an interest in viewing the site that this will no longer be possible.
The good news is that parking is no longer a potential problem within Lime Park and the village of Herstmonceux, and that our virtual visitors can drop in as often as they like. The drawback to the village economy is that they may miss out of the extra trade that site visits would have generated.
With a housing estate due to be built on the field adjacent, we doubt that parking will would have been a problem, where the streets created by this development are bound to generate parking spaces leading to the public footpaths that pass by the Museum. This is surely a case where the whole of Lime Park would be better run by a not for profit concern if this nugget of English history is to be preserved.
Herstmonceux Museum is a member of the Museums Association, Membership No: 80708. The MA is the oldest museums association in the world, begun in 1889. They have over 7,500 individual members, around 600 institutional members and over 250 corporate members. They are independently funded by memberships including museum professionals. Museums have the potential to deliver social impact in their growing role in health and well-being, place-making and educational agendas.
Our museum, though virtual, is important to understand how humans progressed from electricity for lighting to computers and from there to robotics and space exploration - none of which would have been possible without electrification. The generating buildings at Herstmonceux are one of the (missing) links in the evolutionary process of mankind and as such of considerable importance. Without support for their upkeep, these buildings could lapse back into the derelict state they were discovered in, in 1981/2 and the historic asset lost forever.
CONTACT US
Herstmonceux Museum
Lime Park
Herstmonceux
East Sussex
BN27 1RF, UK
Telephone: 0044 1323 831727
Email: energy@solarnavigator.net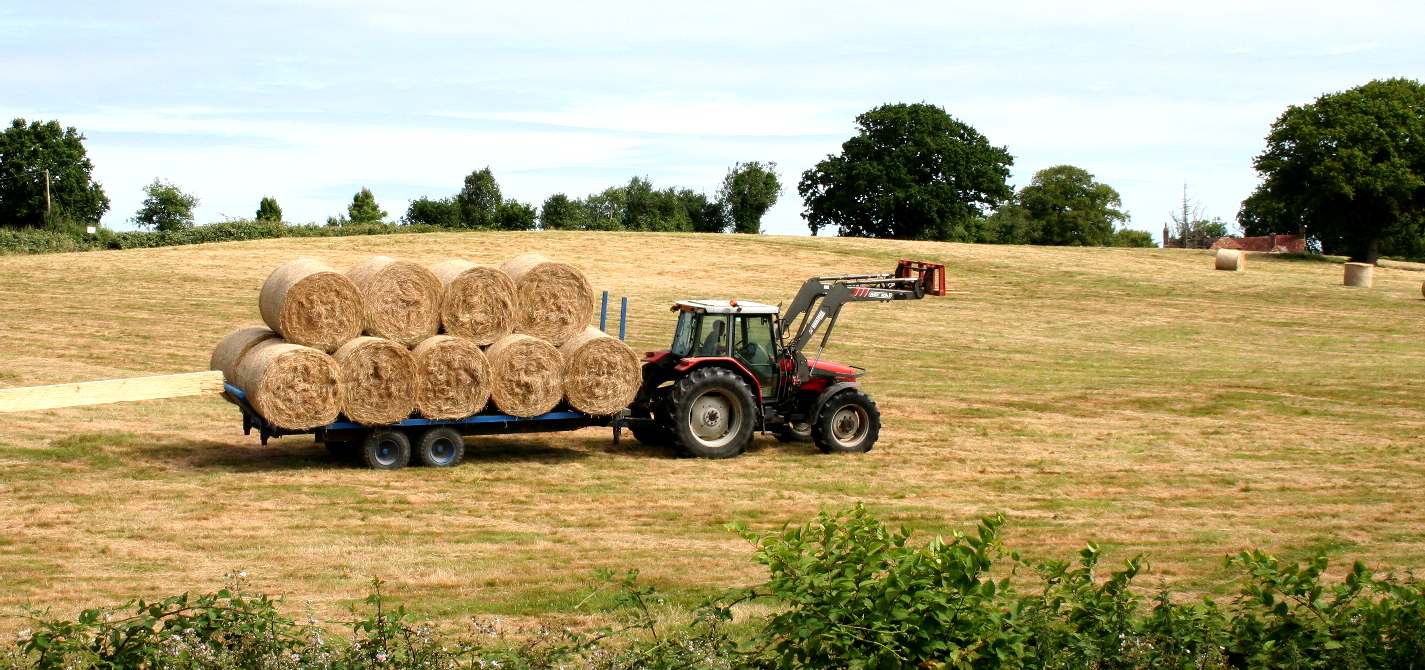 LIME CROSS FARMING - This is the harvest from one of the most loved fields in Herstmonceux. This field is used by ramblers, hikers and dog walkers on a regular basis. The field is crisscrossed with public footpaths and is adjacent to Herstmonceux Museum and the cricket playing field in the village. Copyright photograph June 2017 all rights reserved Lime Park Heritage Trust.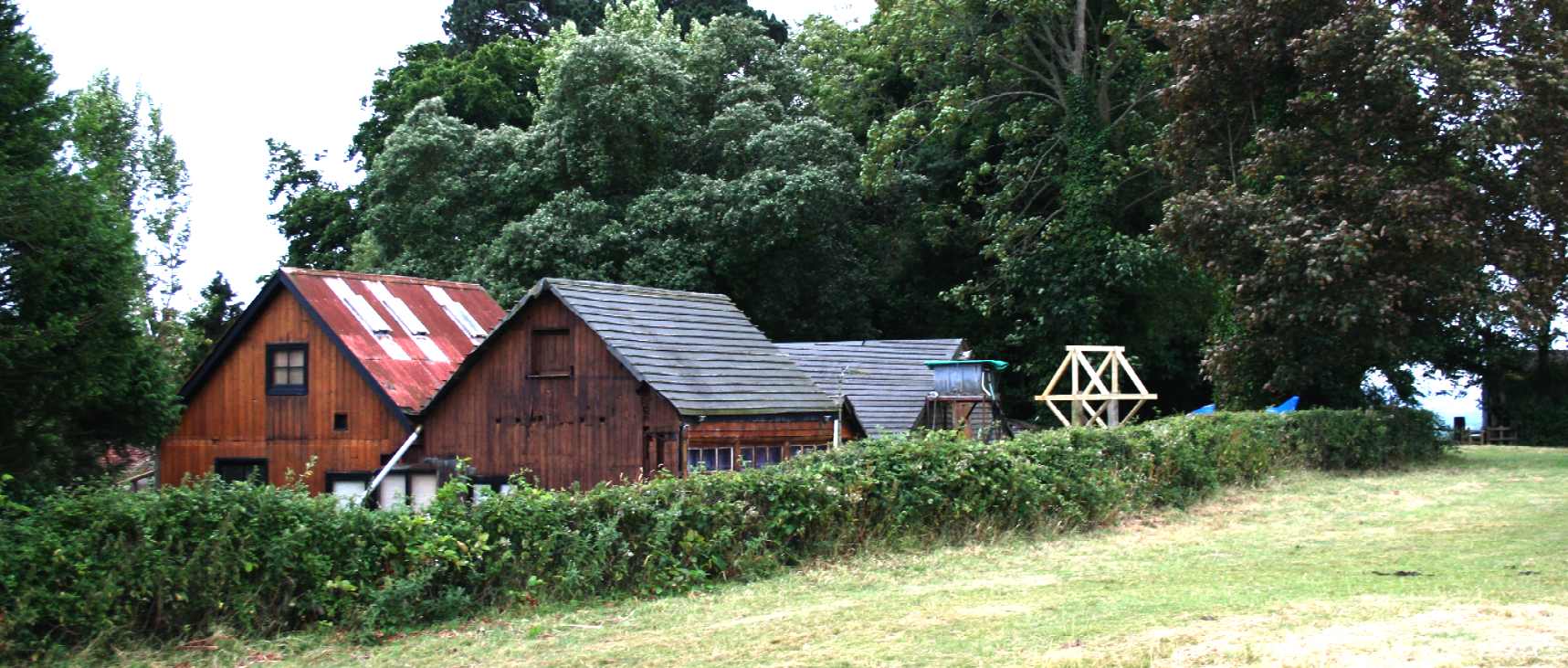 MONUMENT AT RISK - The main generating buildings when in need a new roof and other extensive ground works to keep the footprint safe for future generations to wonder at the extent of this rural enterprise from a bygone age. This picture is from a few years ago when the well head was re-established, having disappeared (we think) either during or after World War Two. You cannot see one part of the building in this picture, but the brick wall bases and ground emplacements were intact.
25 NOVEMBER 2015 - Is this a sign from above of good things to come? The Museum is the home of innovation in Sussex and much in need of attention. It was in the afternoon at about 2:00pm, when our curator had been doing some roof repairs, trying to beat the rain - and this beautiful sight suddenly appeared in between the dark clouds passing overhead. The rainbow went from the well on one side of the building to the other side, forming a complete arc across the rooftops. It was a sight to behold and one that proved difficult to capture with an ordinary lens as you can see. Herstmonceux museum needs a new roof, but at the moment the building generates no income for repairs and the position is unlikely to change - with a council that refuses to admit when they get things wrong, in this case as to the obvious historic value of this unique site in Sussex. The Trust have now taken down the WW2 (blue) corrugated iron and repairs to the the timber wall underneath are underway, including chemical preservation. [Please note that since these pictures were taken in 2015, the appearance of the building has returned to near how it would have been when constructed.]
Herstmonceux Museum is unique in all the world, in that it survives while the engines are gone, in some kind of strange reversal of property development norms. For this reason it is all the more important that as much of the original building is treated (preserved) to survive, while at the same time generating some kind of beneficial use to help pay for the upkeep of such a rare wooden building.
ABOUT THE VILLAGE
Herstmonceux is a lovely little Sussex village with two pubs, the Brewers Arms and the Woolpack. It's also got a French brasserie (The Sundial), a bistro (The Malthouse) and a really good Indian restaurant (Eastern Promise). We've got two convenience stores and a few other shops. It's about 5 mins walk to the village from Herstmonceux Museum.

If you don't mind driving or longer walks, the Merrie Harriers in Cowbeech is is a favourite amongst locals - a very traditional pub with beams and ingelnook fireplaces, good food and beer and a lovely garden. The White Horse in Bodle Street does good pub food and has a nice atmosphere. The Lamb in Wartling (near the castle) is similar but more gourmet (and pricier). The Three Cups in Heathfield do really great food very reasonably and the Giant's Rest (by the Long Man) is also very good after a walk through the countryside.

Tucked away in historically rich 1066 country the Museum is ideally located for walking, horse riding, cycling and painting. There is a strong arts and crafts movement locally and there are plenty of good pubs that serve excellent food within easy reach. For nature lovers there is an abundance of local bird life and the nearby marshes and levels on the way to the beach at Pevensey (15 minutes by car). 5 mins from the South Downs National Park it is within easy reach of Eastbourne, Tunbridge Wells, Hastings, Brighton, Ashdown (Pooh Bear) Forest and Forest Row Country Park. There is fishing at the local trout farm, golf, tennis, a windmill, Herstmonceux Castle and a Science Centre. Other nearby attractions include Knockhatch Adventure Park, Drusillas, Paradis Park, the Bluebell Railway, Sheffield Park, Michelham Priory, the White Horse at Alfriston and Long Man at Wilmington.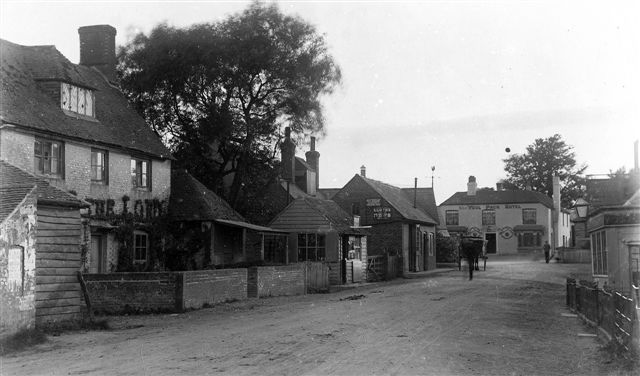 LOCAL HISTORY - Gardner Street, the main road that runs through the village of Herstmonceux looking toward the Woolpack public house. Not a car is sight, because they had not been invented yet. The road is nothing more than a dirt track, because of course that is all that horses and carriages needed.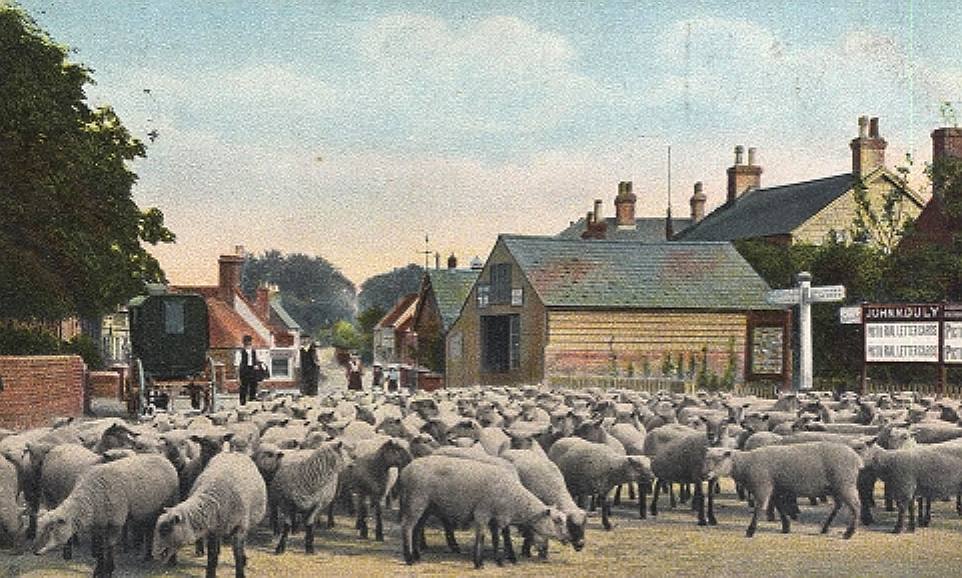 MORE HISTORY - Gardner Street again, this time looking from the Woolpack, towards Windmill Hill. The fact the sheep were herded at this location is obviously where the Woolpack public house got its name from.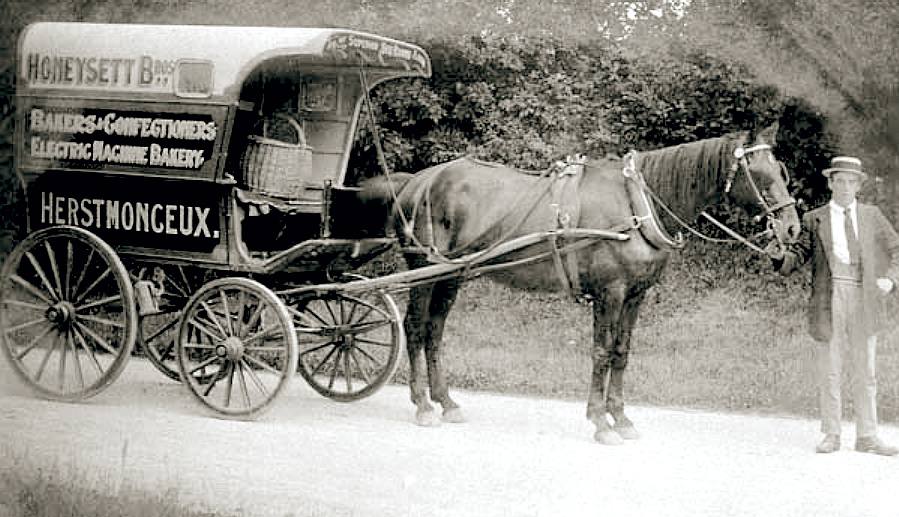 EVEN MORE LOCAL HISTORY - James married Sarah Shorter who had recently had a son Robert. Although it is not clear who Robert's father was, James certainly took on that role. Two of Robert's great-grandchildren, Stephen (1880-1940) and Robert Honeysett (1884-1912), were bakers and confectioners using the latest electric baking machinery as is clear from the sign writing on the side of this horse drawn wagon. Herstmonceux Bakery was one of the few in England at the time that could boast such innovation - all due to the Baron de Romer and his generating buildings in Lime Park. This photograph is from an old postcard courtesy of Mick Hall. In 1982 one villager told the Museum's curator that he would stand at the top of Lime Cross hill and look down to the village, where he could see the lights in the Bakery growing bright then dim in time with the sound of the generating engines in Lime Park. This picture is evidence that that conversation was more then likely factual. We do not know the name of the gentleman telling that tale. We are just pleased to be able to relay it to you.
CONSERVATION AND DESIGNATED AREAS
Where there is extreme pressures on local councils to build the houses that they have not been building, the hypocrites are simply ignoring all of their existing policies and scooping up windfall opportunities, without a care in the world for areas that should have been conserved long ago. you may consider that to be gross negligence, or abandonment of duty, but then councillors and council officers are a law unto themselves. The fact that there are so many heritage assets in the Wealden District, and that they could not give a fig about them, not even producing a Local List, is proof of their high-handed attitude. There is thus no chance of locals seeing a conservation or designated area - at least not coming from the Parish or the District Council.
DESIGNATION

Some local planning authorities have chosen to rely on additional forms of local designation to manage their local historic environment. These generally take the form of areas of special local character, designed to capture historically important areas that fail to meet the criteria for designating conservation areas. Although such areas of special character are generally used to identify areas based upon their architectural or townscape merits, they may also deal with other elements of the historic environment such as locally important landscapes or archaeology.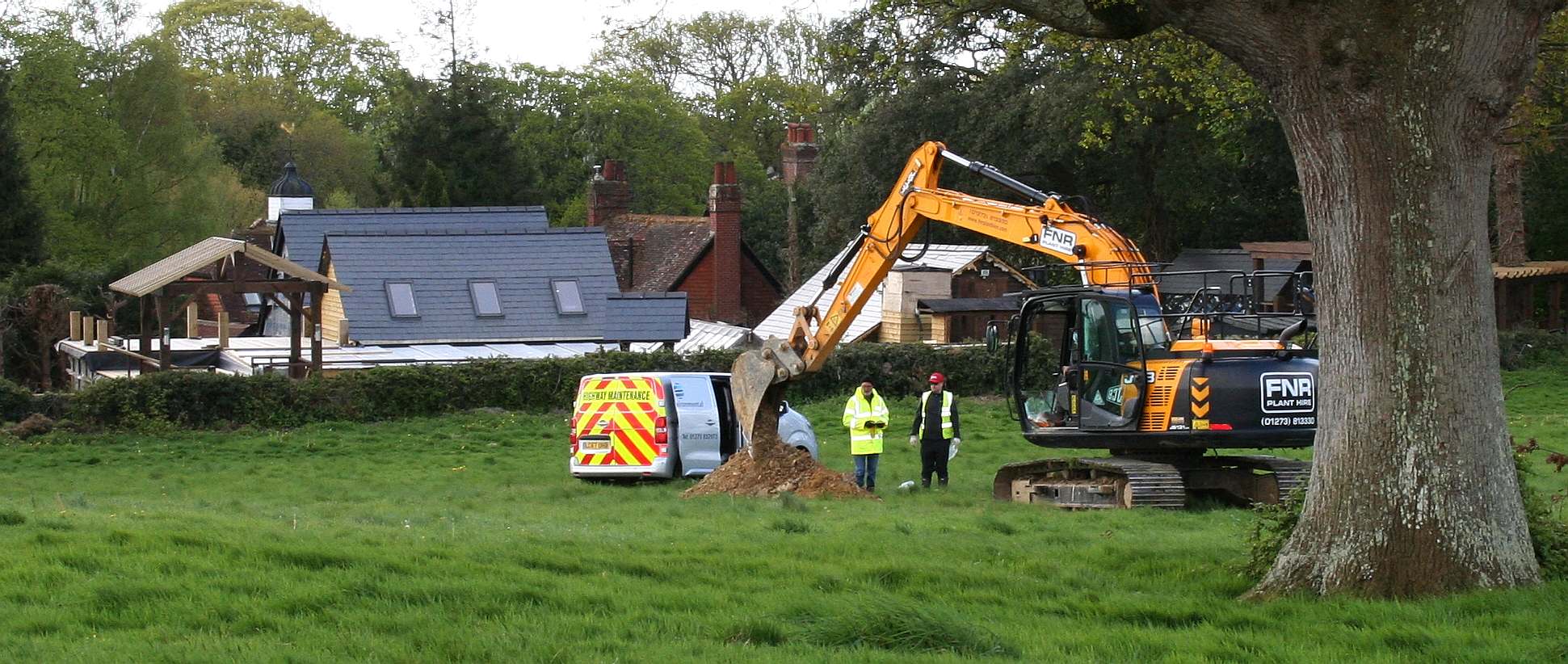 WATER RIGHTS - Clarion Housing Group and Thakeham Homes are in danger of spoiling an ancient well that supplies water to many concerns in this vicinity. In the picture you can see a hired digger scooping out trenches to test drainage by pouring in water and measuring the rate of absorption by the soil. It seems to us that if you build houses on the ground that feeds the ancient well, that contamination from garden treatments such as Roundup and engine oils, etc., will find its way into this well leading to claims against the owners of the houses who would have been sold a pup, and/or against the Council for approving the proposal, by way of a negligence claim, and/or against the vendors or developers. Any way you look at it the developers and Council concerned should take steps to ensure that no development takes place until the proper tests and evaluations have been completed, and after that stage, to ensure that any houses built in this location will not be on a path that includes the water table that feeds the ancient well.
Any failure to conduct the proper tests and house situation, along with safe sewage disposal, may tempt the Secretary of State to call in the application. We imagine that all of those with a financial interest in this piece of greenbelt will want to resolve issues before it starts to get complicated.
LINKS & REFERENCE
https://www.clarionhg.com/
http://www.pge.com/
http://mj.gleeson-homes.co.uk/
http://www.gleeson-homes.co.uk/
http://www.taylorwimpey.co.uk
http://www.sir-robert-mcalpine.com
http://www.barratthomes.co.uk
http://www.wates.co.uk
http://www.redrow.co.uk/
http://www.taylorwoodrowinternational.com
SHOWCASING DESIGNATION

Identifying heritage through designation is an essential part of our heritage protection system. EH's work can roughly be divided into two main areas:

1. 'reactive and threat-driven' casework, and
2. strategic designation projects.

Increasingly EH are moving towards the latter. Between April 2013 and March 2014, nearly 70% of designation outcomes came from strategic projects. This prioritisation allows EH to focus their limited resources on the buildings and sites that are most in need.
SPOT LISTING
EH also have the ability to react to adhoc applications - sometimes known as applications to 'spot-list' - and this allows them to address singular areas of concern.

English Heritage deal with two different types of projects:

1. defined area surveys, where they look at a selection of buildings and sites within a geographic area, and
2. thematic projects, where they look at a particular building or site type across the country.

The subjects of these projects vary greatly. Recent work has included projects as diverse as: post-war houses and offices; transport structures such as signal boxes and buildings on the Midland Mainline; interwar pubs in the Midlands; deserted medieval villages; pre-1840 ships and boats; former HM prisons; and rock art in the north east.
CURRENT PROJECTS 2015

English Heritage have a strategic work programme for 2014-15 to include work on various themes. If you would like more information on a specific theme follow the link below to the relevant NHPP activity webpage or email designation@english-heritage.org.uk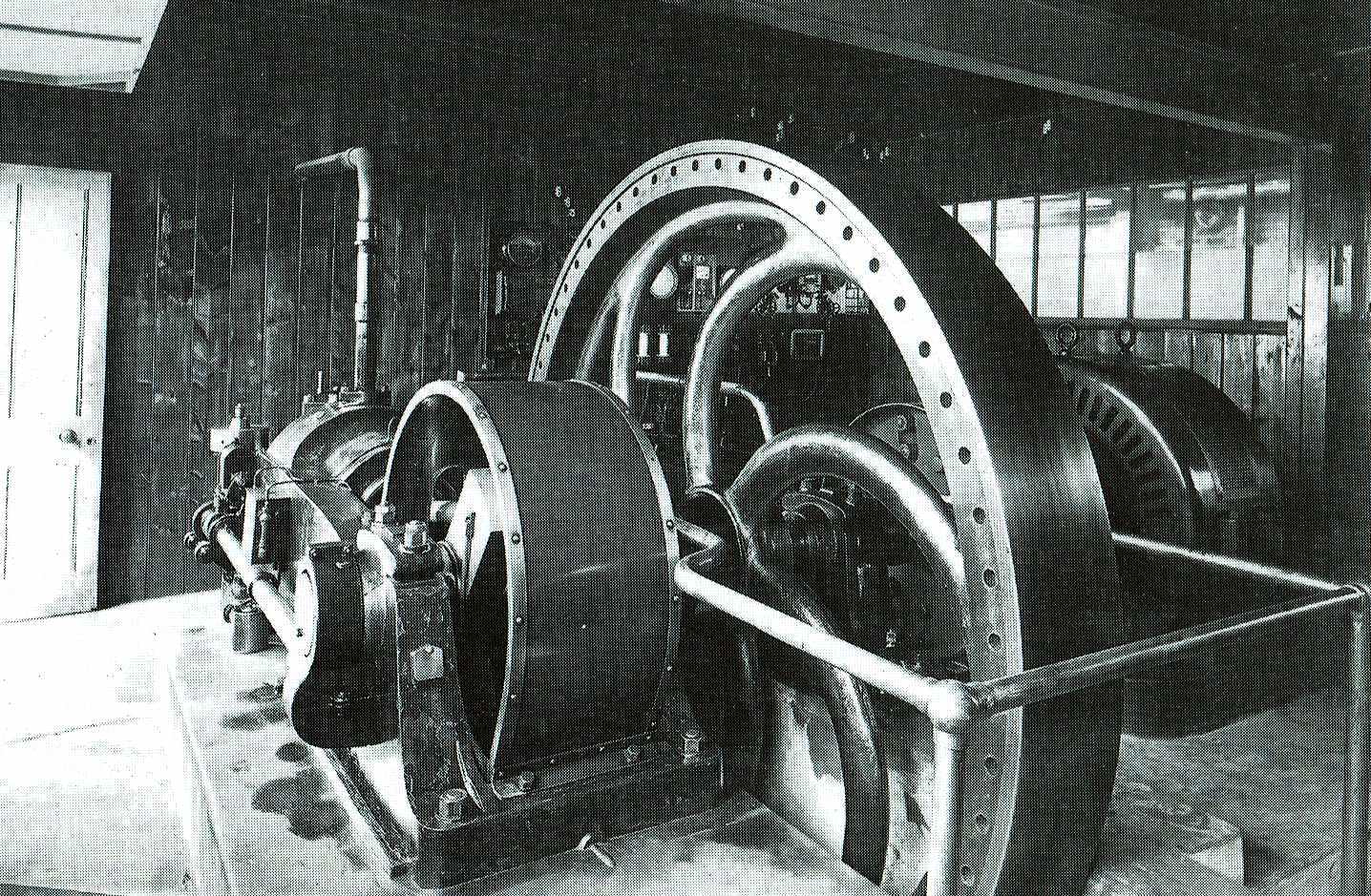 GAS ENGINE - Mounted on substantial concrete bases and secured by large steel bolts, this is a picture of a generator that did the rounds in Sussex, finally ending up powering a tram in Eastbourne in the 1960s, but not before being used to drive machinery for the Eastbourne Aviation Company between 1911 and 1924. This generator set is virtually identical to the one that was situated in Herstmonceux Museum around 1909, identified by the concrete base footprint. The pine match-boarding and electrical controls are also near identical in layout. This was because the electrical engineer who carried out the work was the same man: Charles de Roemer. For Charles, this generating room must have felt just like the one he'd installed where he lived at Lime Park, just on the outskirts of Herstmonceux village.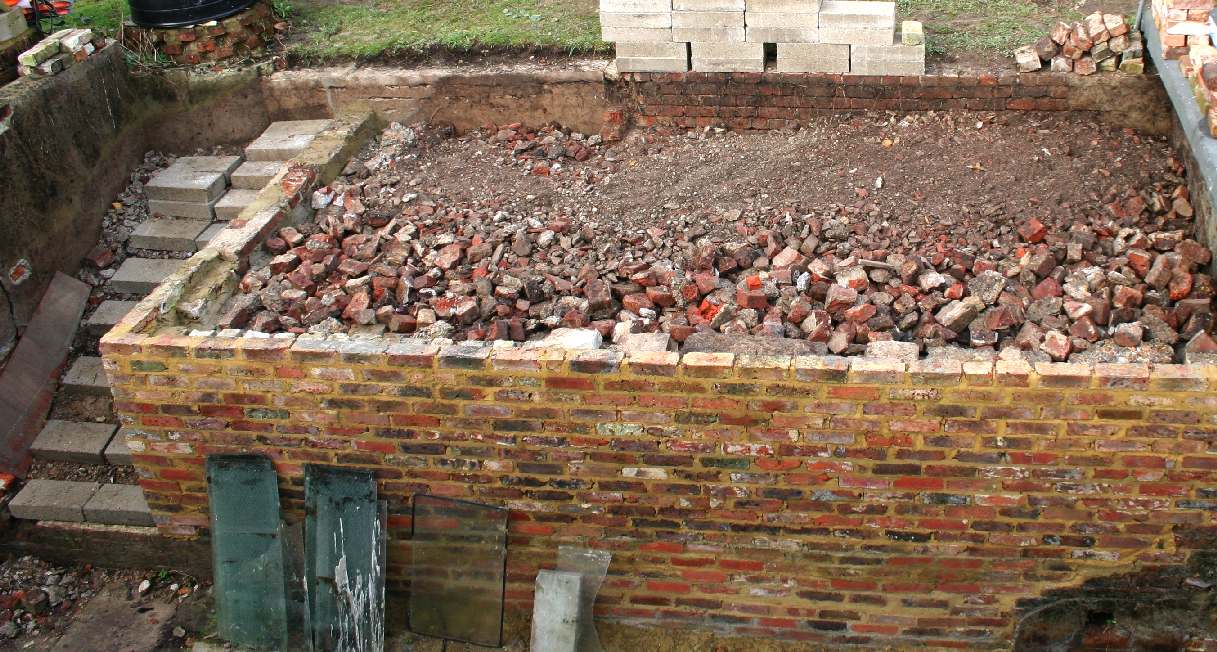 COAL STORAGE - This was the coal bunker partly restored in December 2016. It is now filled with hardcore instead of coal. Rather than use coal, broken slate will simulate a coal bed. Over this bed solar water heaters will collect energy to be stored in an underground tank for domestic heating. The walls still need to be raised to the original height. The solar collectors will be a feature to complement the former coal storage, symbolic of the energy stored in coal.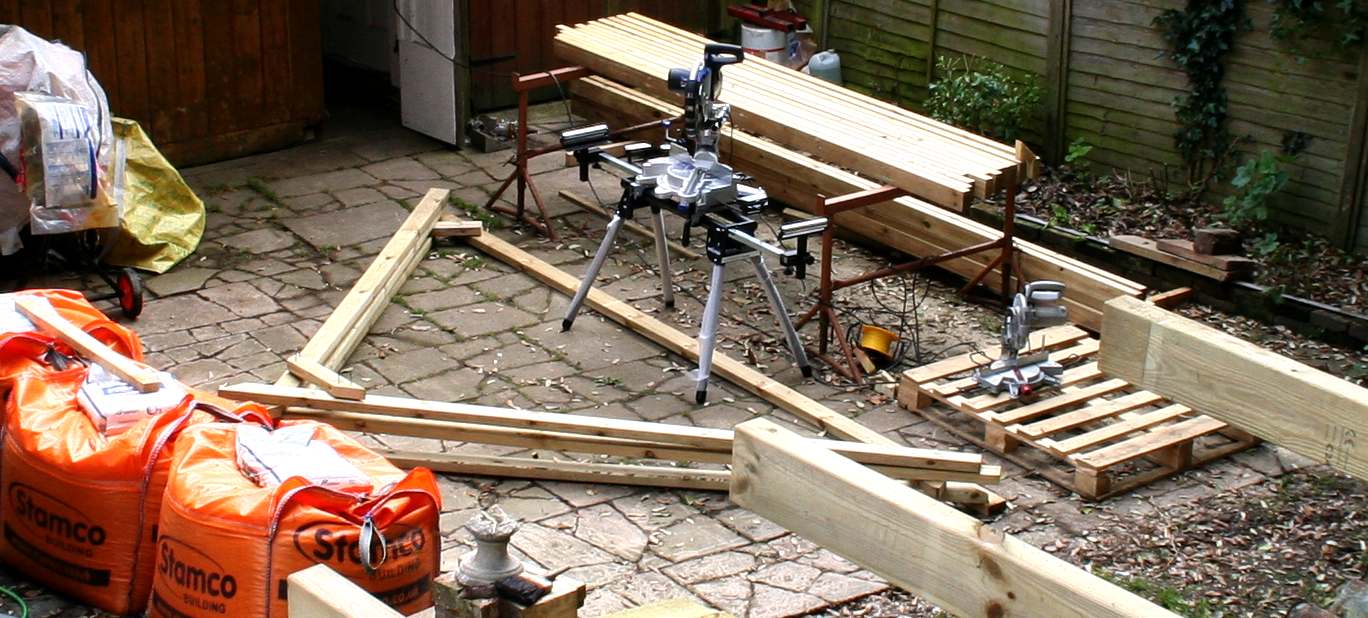 TIMBER - Armed with a new 12" circular slide saw we set about making the trusses for a pitched roof to supplement the sloping roof - consisting of corrugated iron dating from WWII. The iron was removed from the main building some years ago. It seemed a shame to waste it, but it leaked on the exhibits. It is more work of course to keep the iron. As you can see from the above picture, the angles for the rafters were worked out and the required number of 'A' frames pre-cut. Please not that this picture is Copyright © Lime Park Heritage Trust July 4 2016, all rights reserved. You will need permission from the Trust to use this photograph except for private study or research.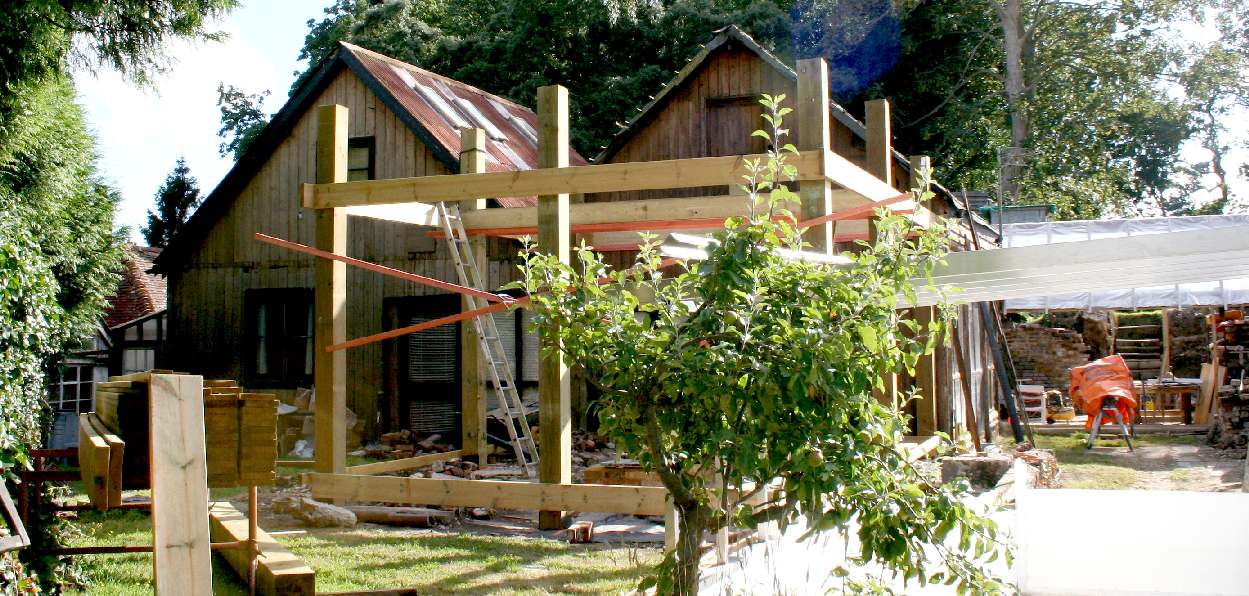 ROMAN GARDEN - As part of our repairs and restorations and (under) utilizing the footprint of the original building, we have put up a pleasing structure that is useful and in keeping with the wooden surroundings, while also preventing interested persons from injuring themselves on the jagged concrete mounts and steel mounting studs that protrude dangerously for the unwary. Reinstating this part of the building also protects the archeological remains below - that were open to the elements.
Wealden confirmed to us that planning permission is not needed to repair any building. This is termed a Permitted Development as per the Town & Country Planning (General Permitted Development) (England) Orders of 1995 and 2015. Be aware that if you take down a building completely, that planning consent will then be required to rebuild it. You should repair one part at a time to prevent the need for planning consent - though the lack of consent does not make a re-build unlawful unless an enforcement notice is served and upheld by the Secretary of State after a public inquiry is held. The main issue is to protect the foundations from further erosion. Post were supplied locally by Tate Fencing at Flimwell. Please note that this picture is Copyright © Lime Park Heritage Trust August 3 2016, all rights reserved. You will need permission from the Trust to use this photograph except for private study or research.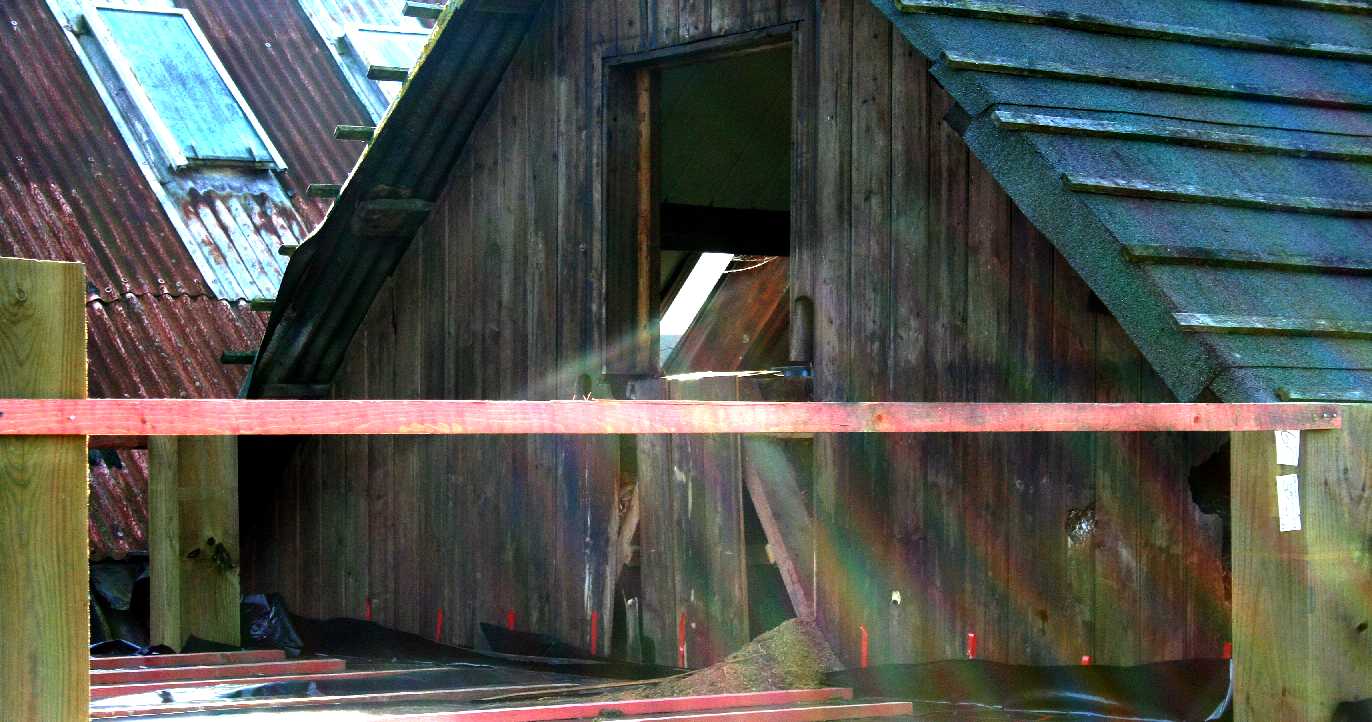 WOODEN HATCH - This hatch was a little the worse for wear and leaked water into the building. The timber match-boarding was all but falling off on the outside. You can see the sawdust that was used to insulate the building as a pile on the bottom right of the doorway. Once the main parts of the installation are repaired, the Trust will take off the remaining 2nd World War iron roofing and re-roof with slates, or tiles as appropriate. Only then might guttering and down-pipes be replaced - since, as you can see from this picture, the facias and soffits have been removed for repair. If you compare this picture to that in the MMP below, you will see that this wall (and the hatch) was covered over by corrugated iron. Please note that this picture is Copyright © Lime Park Heritage Trust November 3 2016, all rights reserved. You will need permission from the Trust to use this photograph except for private study or research.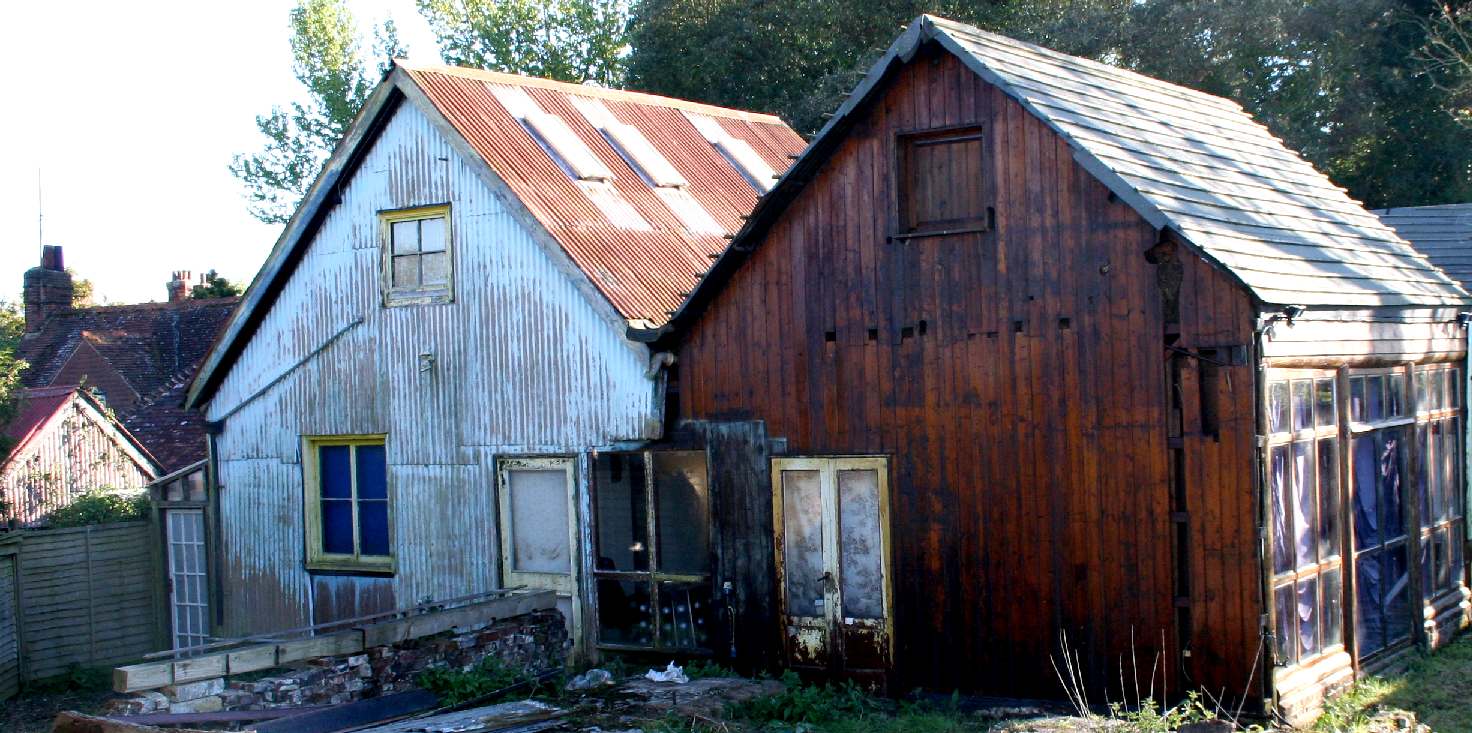 TIN SHED - For years council officials referred to Herstmonceux Museum as the "tin shed." This was their way of character assassinating the occupier, so swaying their audience(s) as to the arguments that this was not a building of any importance - and so not worth saving - painting the then occupier as being crazy for making such a suggestion.
It takes great strength of character to persist in the face of such opposition. But persist that occupier did, through 181 recorded enforcement visits, 5 appeals to the Secretary of State and 5 High Court appearances. In all of these instances the local authority argued that these were not the original generating buildings; when of course they are. What kind of people this council employed who would fan such untruths at such a high level and for so long is for you to decide. We have long since ceased to be shocked at the antics of councils in the UK. We feel sure that HM would not be amused - and especially not Queen Victoria, had such an occurrence come to her attention during her reign. And would you believe that even now in 2017, some die hard council officers and council members use the phrase to poke fun at the former occupier and laugh at their past behavior and the harm they caused him.
The truth was finally revealed in May of 2012, when the corrugated iron was removed from the rear of the building to reveal the original boarding underneath to be in a restorable condition. This was the first time the internal hatch, seen at the top right of this picture, had seen the light of day since at least 1940. Clearly though, the building had been encased as the occupier had said on many an occasion; but not been believed. In fact to remove the tin encapsulation, a wooden noggin fitted in between the hatch frames had first to be removed. Please note that this picture is Copyright © Lime Park Heritage Trust May 2012, all rights reserved. You will need permission from the Trust to use this photograph except for private study, education or research.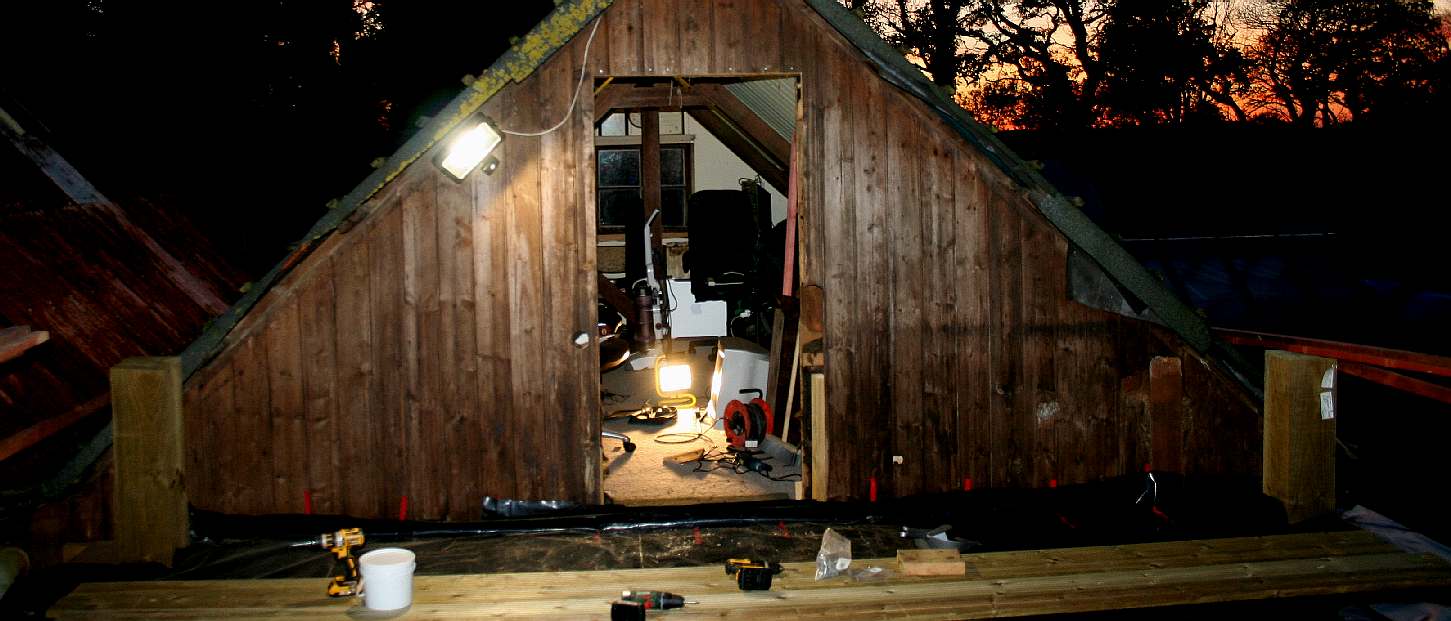 DOORWAY - The loose timbers were taken out and some solid treated wood was put in to firm up the structure. No more woodworm. All of the good wood that is taken out is stored for later repairs. A 7.5" x 1" frame was to follow so that a better door can be hung with glass panels to let in light without having to open the hatch. Please note that this picture is Copyright © Lime Park Heritage Trust November 3 2016, all rights reserved. You will need permission from the Trust to use this photograph except for private study or research.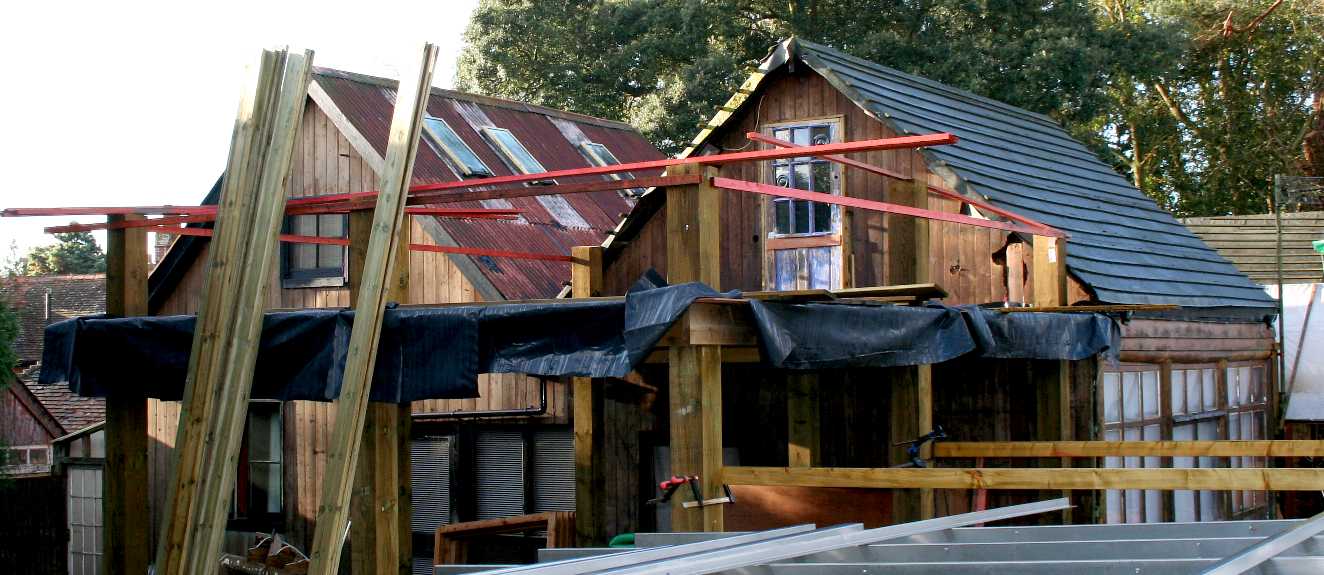 SWISS COTTAGE IN SUSSEX - Not really, but yes, this is Sussex, England. When these old generating buildings were erected they gave off an aura that is distinctly Swiss in style and is extremely attractive. Victorian flat-packs in similar format were exported all over the world to the colonies. Where this building has no beneficial use, the area to the rear is not being put back exactly as it was when constructed C. 1900. Instead, the area can provide a conservatory like look, while at the same time capturing heat for a sustainable future. There are plans to reinstate the roof as it was in 1936 when this side of the building was taken down to remove the National gas engine.
When you repair a building it does not have to look exactly like the original. In this case we do not know precisely what the original design looked like, except for the clues that are left from the walls that had become completely unstable over the years (now repaired) and the timbers that had been left to rejoin to - that fortunately remain prominent. The door you see here is only temporary, while a bespoke item is hand made. Once funds are available, the range that is missing is likely to be emulated in glass so that tourists can get a feel for the size of the ancillary machine area. The architects had this in mind when suggesting the interim protections seen above - the whole in the spirit of creating a circular economy. Please note that this picture is Copyright © Lime Park Heritage Trust November 3 2016, all rights reserved. You will need permission from the Trust to use this photograph except for private study or research.
THOMAS EDISON & JOSEPH SWAN - These were the light switches used at Herstmonceux Museum. They were dug up by the dozen and some of them will be on display when the museum opens. A number of light bulbs were found alongside these switches, but being made of thin glass, none survive intact.
The Edison and Swan United Electric Light Co, was based at: 123 to 125 Queen Victoria Street, London, EC.

In 1875 Joseph Swan experimented with incandescent lamps but lacked an adequate vacuum pump. He heard about a newly invented air pump known as a Sprengel pump and applied this to his experiments. Joseph Swan demonstrated the carbon filament light bulb in Newcastle and received a British patent in 1878 for the light bulb.

Thomas Edison turned his attentions to electric lighting towards the end of 1877. He believed that commercially successful lighting needed to have similar characteristics to the existing gas lighting. His early experiments using carbonized paper and carbon were failures. The lamp usually cited as his first success was made on 19th October 1879 but the carbonized cotton used as the conductor was still very fragile. He later found that a particular type of Japanese bamboo was the most satisfactory.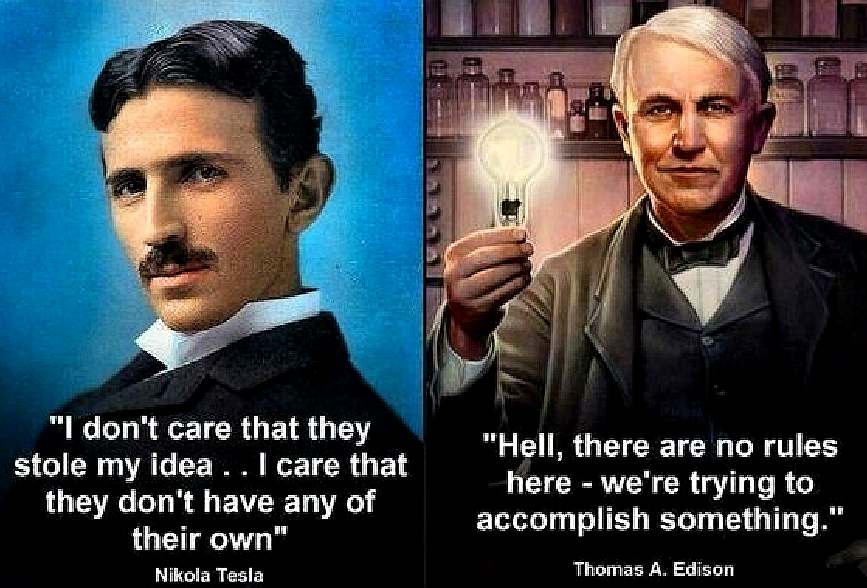 Edison lost in the British courts for infringement of Swan's patent. As part of the settlement, Edison was forced to take Swan in as a partner in his British electric works. The company was called the Edison and Swan United Electric Light Co. Eventually, Edison acquired all of Swan's interest in the company. In 1882 it seemed the obvious choice to merge their British companies and join forces in developing the electric filament light.

1883 In the United States, the U.S. Patent Office had ruled on October 8, 1883 that Edison's patents were based on the prior art of a man named William Sawyer and were invalid. In addition, Swan had already sold his U.S. patent rights to the Brush Electric Company in June of 1882. The Edison and Swan United Electric Light Co Ltd was registered on 26th October, manufacturers of electric lamps and fittings.

1883 The Swan catalogue from 1883 displays the number and types of lamps available. The catalogue lists more than 100 houses and other buildings and 25 ships all lit by Swan's lamps. We wonder if Lime Park or Lime House is listed therein?

1883 Edison-Swan United Electric Lighting Co established by the amalgamation of the Edison Electric Light Co and the Swan Electric Light Co, and incorporated on 26 October. Think on that as you admire your LED lighting that is now all the rage and far more efficient.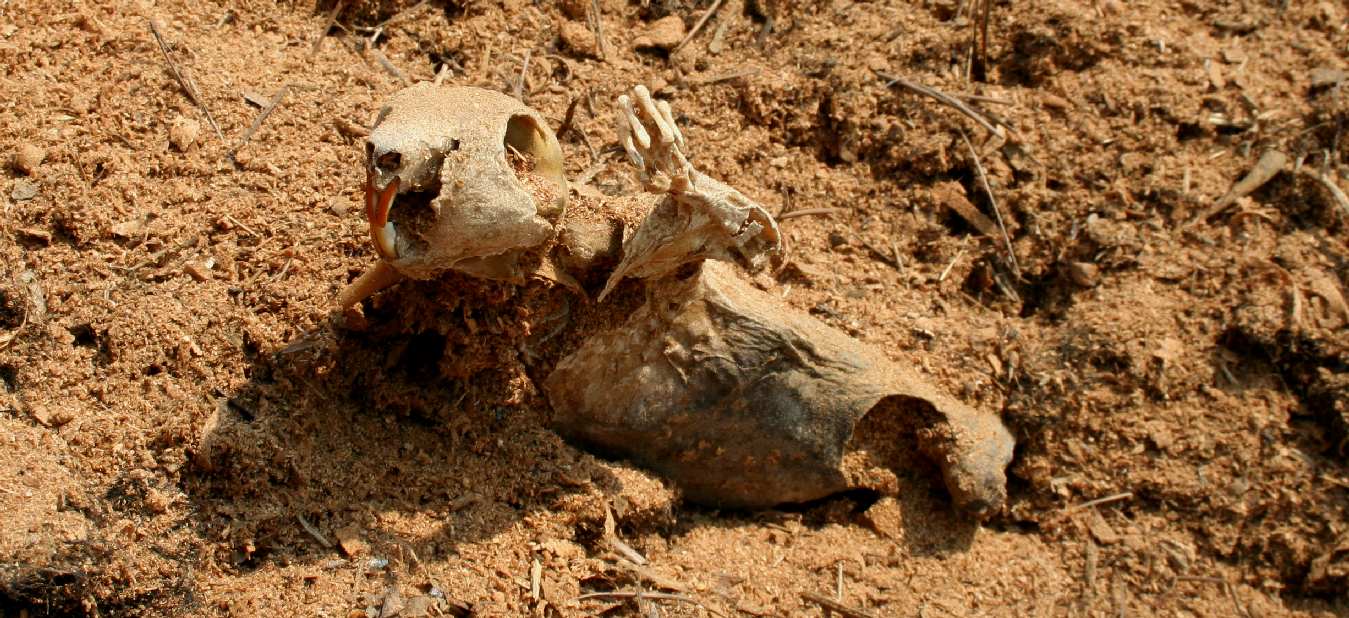 HELLO MUMMY - We found a pair of incredibly well preserved squirrels in the sawdust that filled the roof voids. The one seen here is not as well preserved as the other, and before we could get the pair safely stored, a fox or other animal took this one. The other will be preserved and on display in a glass case, as being the longest resident (albeit deceased) in the property to date. Why any animal would want a mummified squirrel is anybody's guess. Is there any food value is a mummy? We replaced the sawdust with regular loft insulation. Copyright © photograph 23 June 2017. You will need the permission of Lime Park Heritage Trust to use this picture. All rights reserved.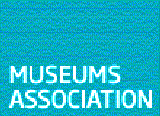 LINKS
Day out with the kids Museums-and-Galleries
http://www.sussex-southdowns-guide.com/sussex-museums
http://www.sussextourism.org.uk/
www.sussexpast.co.uk/properties-to-discover/lewes-castle
Brighton Royal Pavilion, Libraries & Museums
Daily Mail almost-6-000-buildings-historic-sites-risk-lost-neglect-decay-say-English-Heritage
http://www.sussexmuseums.co.uk/
http://www.museumsassociation.org/
http://www.english-heritage.org.uk/
http://www.thekeep.info/
http://www.heritagegateway.org.uk/gateway/
http://www.eastsussex.gov.uk/environment/archaeology/default.htm
http://www.english-heritage.org.uk/caring/listing/nhpp-designation-projects-2014-15/
http://www.english-heritage.org.uk/caring/listing/showcase/
English Heritage nhpp designation projects 2014-15
English Heritage showcase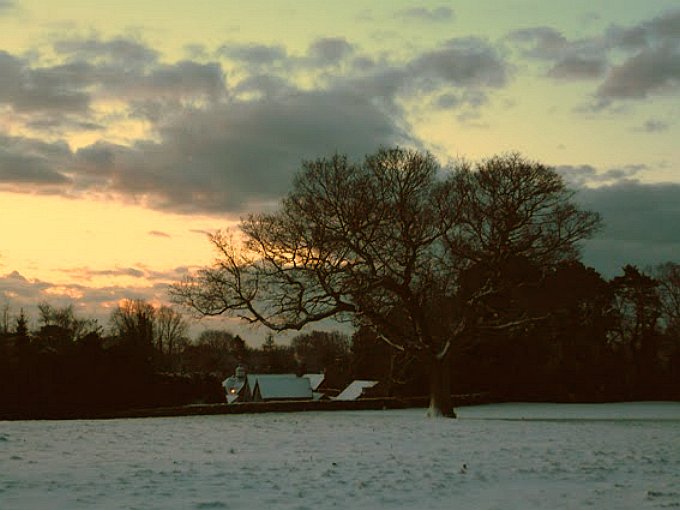 WINTER SUNRISE - January 2009. The snow has settled overnight on the hamlet of Flowers Green. Lime Park is a private estate off Church Road, on the way to Herstmonceux Castle. The generating buildings are an attractive and familiar feature in the landscape. This view could disappear forever if planners allow a profit driven scheme to succeed. It is enough to make one cry at the destruction of such beauty.
LOCATION MAPS - (left) Lime Park, showing Herstmonceux Museum at the top, middle and The Old Rectory just below, and (right) a map of Herstmonceux village, showing that section on the left as a red square near the center of the map on the right.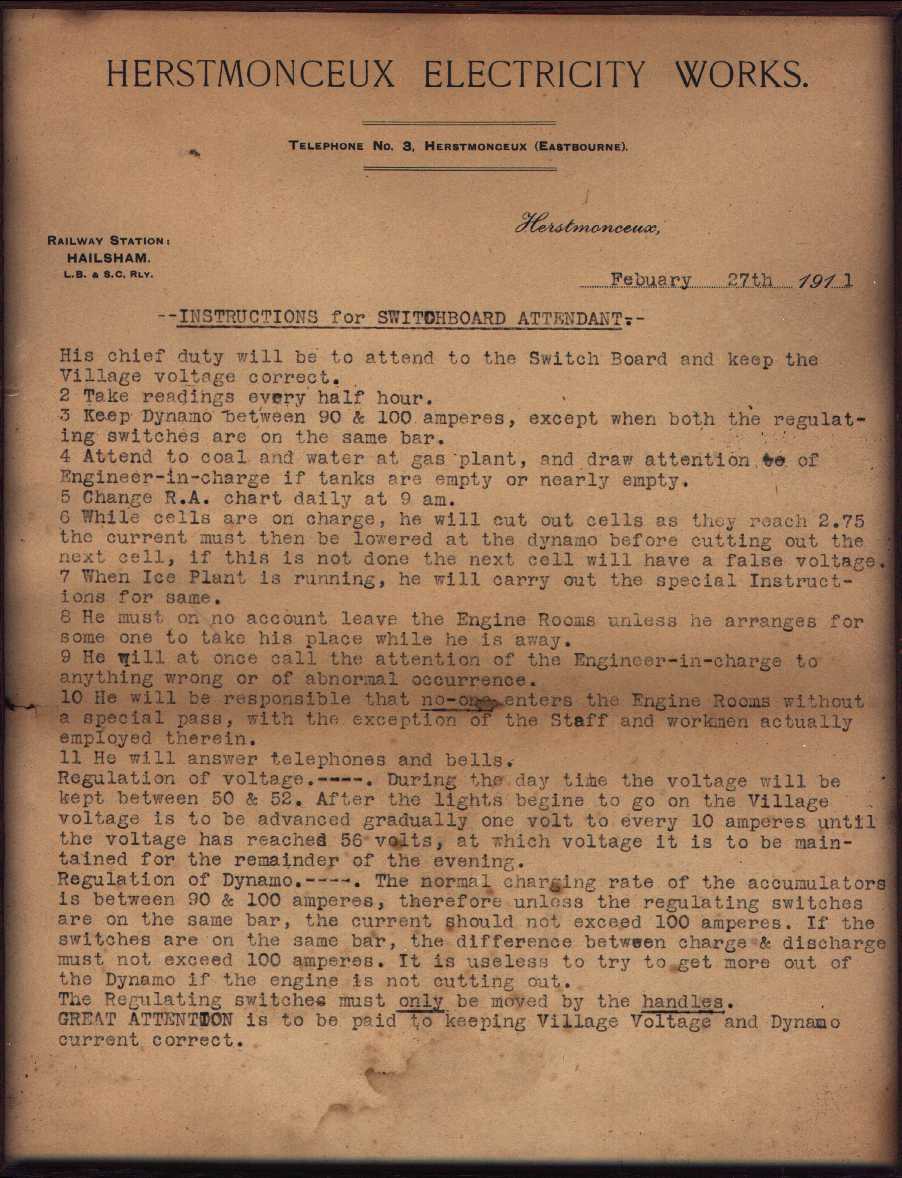 ANTIQUE DOCUMENT - This is an amazingly rare find, a document dated from February of 1911. These are one of a series of instructions to the engineers who were operating the generating machinery in Lime Park. You may notice that in addition to generating electricity for the village, that plant was in situ for making ice. Luxury indeed in 1911.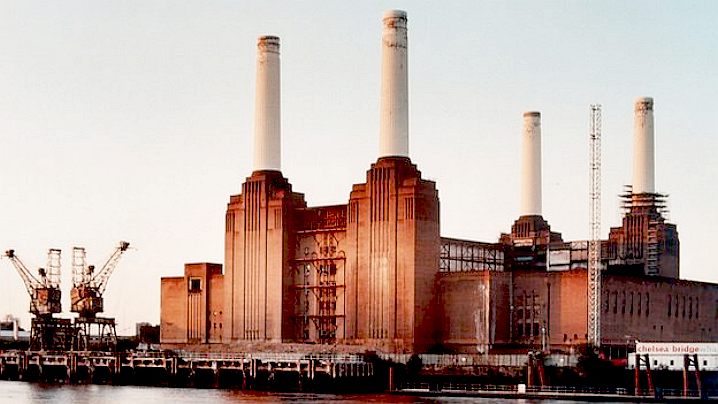 MMP EARLY ELECTRICITY GENERATION - Battersea Power Station (seen above) in London, is one of the other two buildings on the same Monument Protection Programme as Herstmonceux Museum. The other building is Batemans at Burwash (seen below), the home of Rudyard Kipling. Like Herstmonceux Museum, Battersea power station supplied electricity to homes and businesses in and around London, linked to other stations (that have now been demolished) via the National Grid. Batemans only generated a small amount of electricity, in fact just enough to power 10 light bulbs in the house.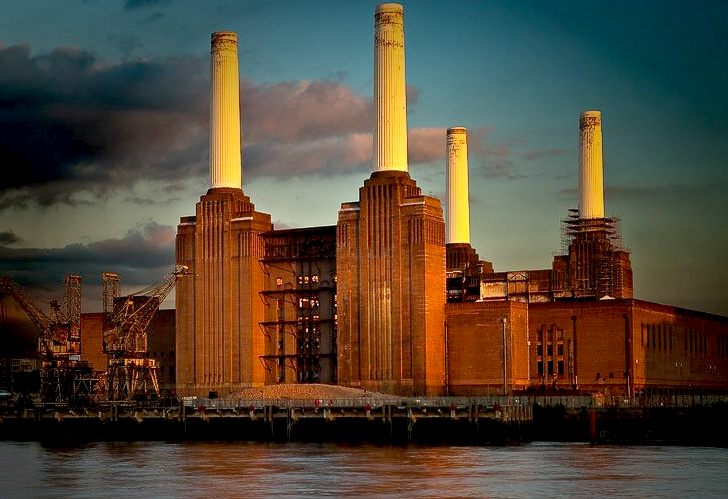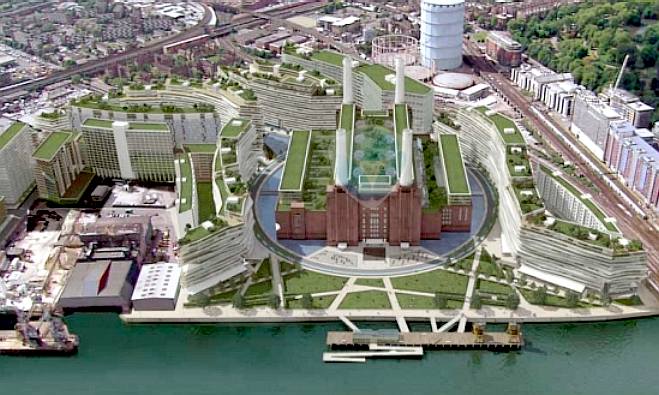 Herstmonceux Museum, when active as a generating utility, was a true pioneer in laying cables to supply a whole village with enough power for cooking with electric ovens and the like, not just lighting. Both Battersea and Batemans qualify for substantial sums to help them maintain their buildings. Herstmonceux Museum is in desperate need of a new roof, but qualifies for no funding whatsoever. Is it any wonder that so many buildings (another 600 in 2014) are joining the list of national treasures that are bound for oblivion. As of October 2014 Battersea Power Station has secured one of the biggest UK real estate financings in several years, raising £1.4bn from a syndicate of Asian and Middle Eastern banks. That makes us so proud to be British. See the planning proposal above.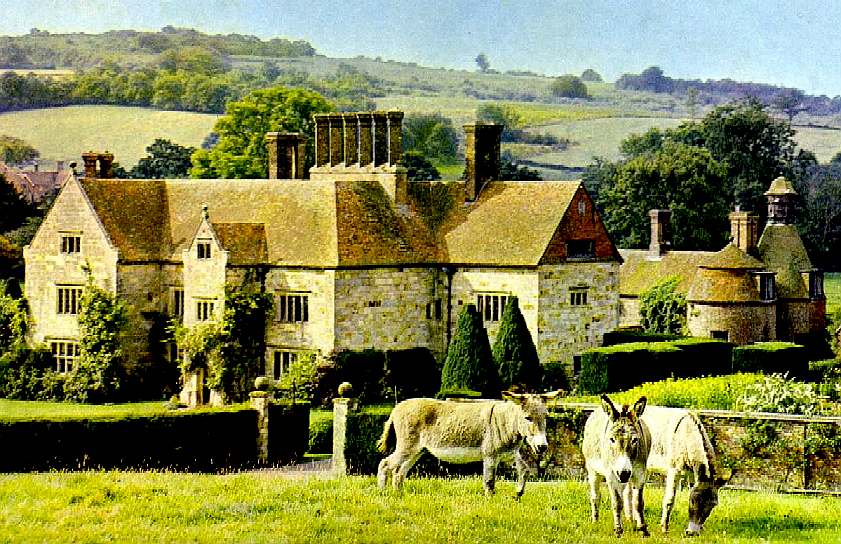 MMP EARLY ELECTRICITY GENERATION - Batemans is only really included in this MMP by the skin of its teeth. Whereas, Herstmonceux Museum predates Battersea as a true provider of electricity for sale to the public. The Museum thus provides us with a remarkable snapshot of how the generating industry developed from what is a relatively small operation, but nevertheless, a scaleable business plan, that boroughs eventually replicated, knowing from the smaller units that there was a demand, hence a profit to be made, in providing convenient and clean (at point of use) energy for everyone.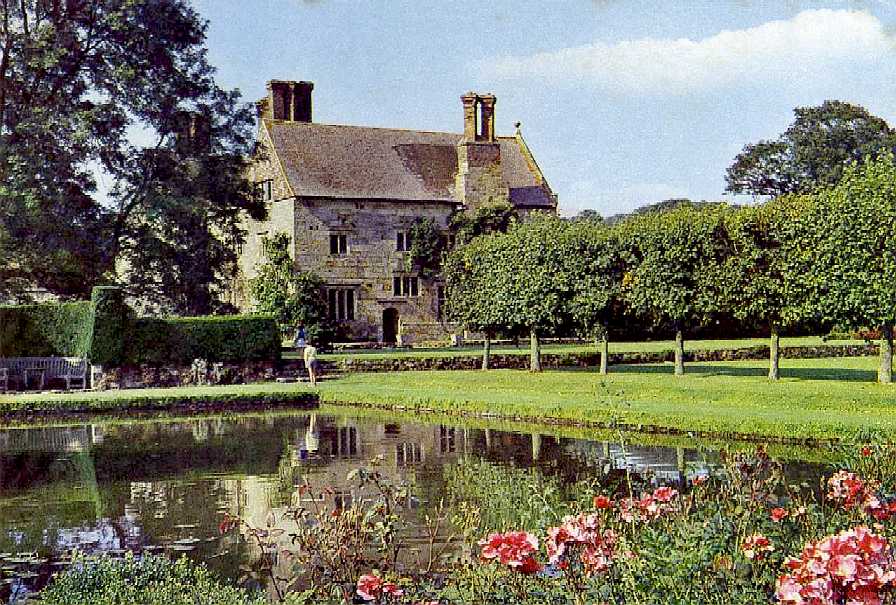 Batemans is a 17th-century house located in Burwash, East Sussex, England. Author Rudyard Kipling lived in Bateman's from 1902 to his passing in 1936. His wife left the house to the National Trust on her death in 1939 and it has since been opened to the public. Bateman's is a modest Jacobean Wealden sandstone mansion built in 1634 for a local ironmaster, John Brittan. Six brick columns form a massive central chimneystack above the gabled facades. Today the rooms are left as they were when the Kipling family lived there, much as we are doing our best to keep the rooms at Herstmonceux, as they were when lived in by the local inventor.
OH MY! - One way of making sure that nobody knows about history on your doorstep is not to list it anywhere. Councils have a special duty to protect the historic built environment. This includes listed and non-listed buildings of local interest, that for one reason or another the owners may not want listed. Hardly surprising considering all the complications that brings with it. Many of you will know how tedious council officials can be insisting on repairs and original specifications, etc., a nightmare when there are no funds available to effect such works. It is the same with Wealden District Council, where they have prosecuted many people in their district for not keeping buildings in good condition. How then is it that the mechanism for keeping tabs on unlisted historic monuments can be a low priority? We have been advised by English Heritage that the best way to protect historic buildings is by bringing them back into use, something that WDC have tried to prevent to the tune of £500,000 apparently - all at the ratepayers expense. Should not that money have been spent on restorations, rather than denial?
You can see for yourself that Cllr. Robert Standley and his subordinates in the planning department, have some 13 years later, no intention of compiling a list of buildings of local importance. One reason for this may be that in their Policy Making department, Doug Moss has been a fly in the ointment, for many years denying that Herstmonceux Museum was of any archaeological interest, even when faced with overwhelming evidence of his Council's past misdeeds. Note the initials 'DM' on the letter above from East Sussex County Council to Wealden's, Ashley J Brown, on the 27th of August 1999. If in any doubt as to this you should read Kelvin Williams' page on the Bushy Wood website, where you will see an Appeal decision dating from 1987 - and that Inspector Dannreuther was told the same thing by Wealden Council's officers: Thomas Hoy, Richard Mercer, Victorio Scarpa and G M White in 1986. All of these council officers played as a team to "in-effect" pervert the course of justice. I feel a play coming on. "Oh what a tangled web we weave when first we practice to deceive." And deceive they did, for once started down that bumpy road, it becomes harder and harder to admit the truth.
As we say this is one way of turning a blind eye. But is it also negligence in public office, the name for which is maladministration (or misfeasance). Presumably officials are elected to ensure an effective administration is put in place, not to ensure that their administration is in-effective! This story just gets better and better. Is it any wonder that our national debt is so high, with trusted officials keeping potential tourist attractions a secret. There's never an ostrich around when you need one.
ENGLISH HERITAGE - This is the Monument Protection Programme (MMP) entry maintained by English Heritage at their South-East branch in Surrey. There is no commercial use at the site, having been refused that use by the Secretary of State way back in 1999. The Secretary of State found that the use at that time was not commercial and agreed with us that a commercial use would be out of keeping with the building's setting. Wealden appear not to have informed anyone of that decision - though we keep reminding them!
RECORDING THE PAST FOR THE FUTURE - These two pictures are all that is on record at English Heritage at this time. Volunteers from the Trust are keeping a good photographic record of preservation works for a time when the buildings are open to the public.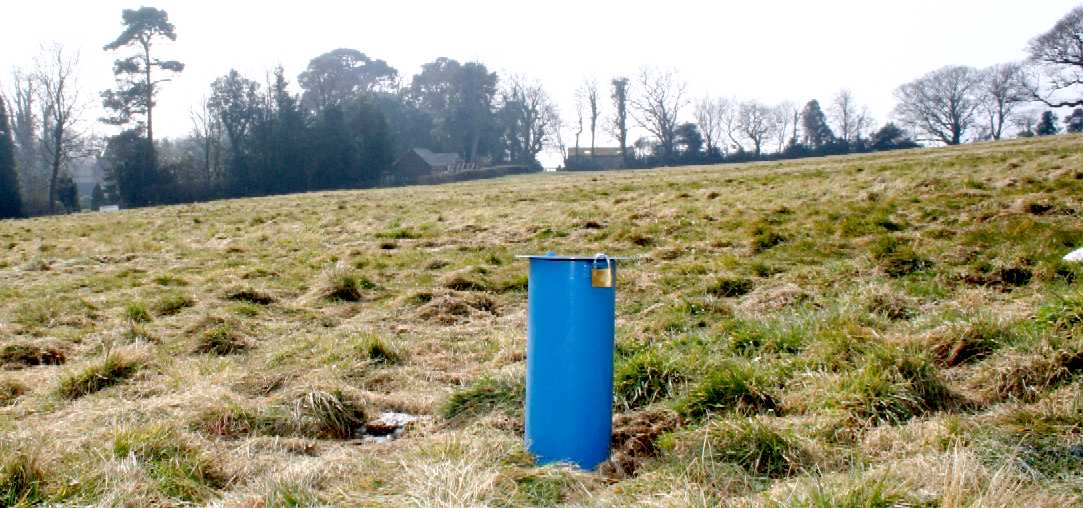 UNDESIRABLE PRECEDENTS - By allowing inappropriate development in villages in the UK, the economy will suffer. Tourism is more important as an income than another 70 homes in the wrong location. Then there is the protection of meadows for wildlife such as bumblebees and birds. This site is not an SSSI, but it is important when it comes to access to the countryside for 100s of villagers who have trodden these paths for more than 100 years. There are bats in the surrounding trees, for anyone who might be drawn to those fascinating creatures. You can see them flying around in the evenings to this day.
DRINKING WATER CONTAMINATION - Equally, you can see from the levels in this photograph that the ancient well used by Herstmonceux Museum for all of its water supply is subject to contamination that will arise if houses are built above the water table. If you check out the plans for the proposed application from December 2014 and January 2015 (they are identical save for the name of the applicant) you will see that houses are suggested on the slope leading to the Museum. It is thus inevitable that the water supply to this unique heritage asset will become contaminated if the proposed development is allowed to proceed. Herstmonceux Museum is the building above and to the left of the magic blue mushroom in the foreground. We have found out that Wealden have not secured a bond from the developers in respect of contamination claims, meaning that if the developer folds at some point in the future, the house owners will be personally liable, who might then claim against the council for their negligence. If you have other information, please let us know.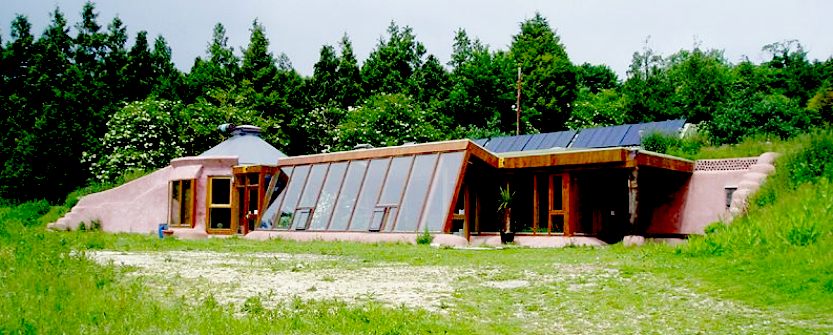 TOURISM, EARTHSHIP BRIGHTON - Sustainable building depends on design choices in terms of architecture, systems and materials. Some natural buildings are mainly defined by choice of material. Cob building, for example, can be used to build beautiful homes using earth from the site, but often with limited integration of appropriate systems. Other approaches can be more holistic, none more so than earthships. There are many ways you can break free of the shackles of society, and these days it is fashionable to use alternative technology to make a cave for yourself without being labeled a hippie. There is of course nothing wrong with being in touch with mother nature.
CONSERVATION ISSUES
Life is not easy for a group trying to preserve a lesser known timber building, though in much need of repair, there is little in the way of help from the funding organisations that are only concerned with listed buildings and not monuments that are At Risk, a somewhat chicken and egg situation, since the only way to attain listed status is to restore the building that is in such poor condition that it is seen to be at risk.
When a building is listed, then it qualifies for help from the likes of the Heritage Lottery Fund and even Historic England. One way to raise funds for a local building that is neglected is to publish a book about it.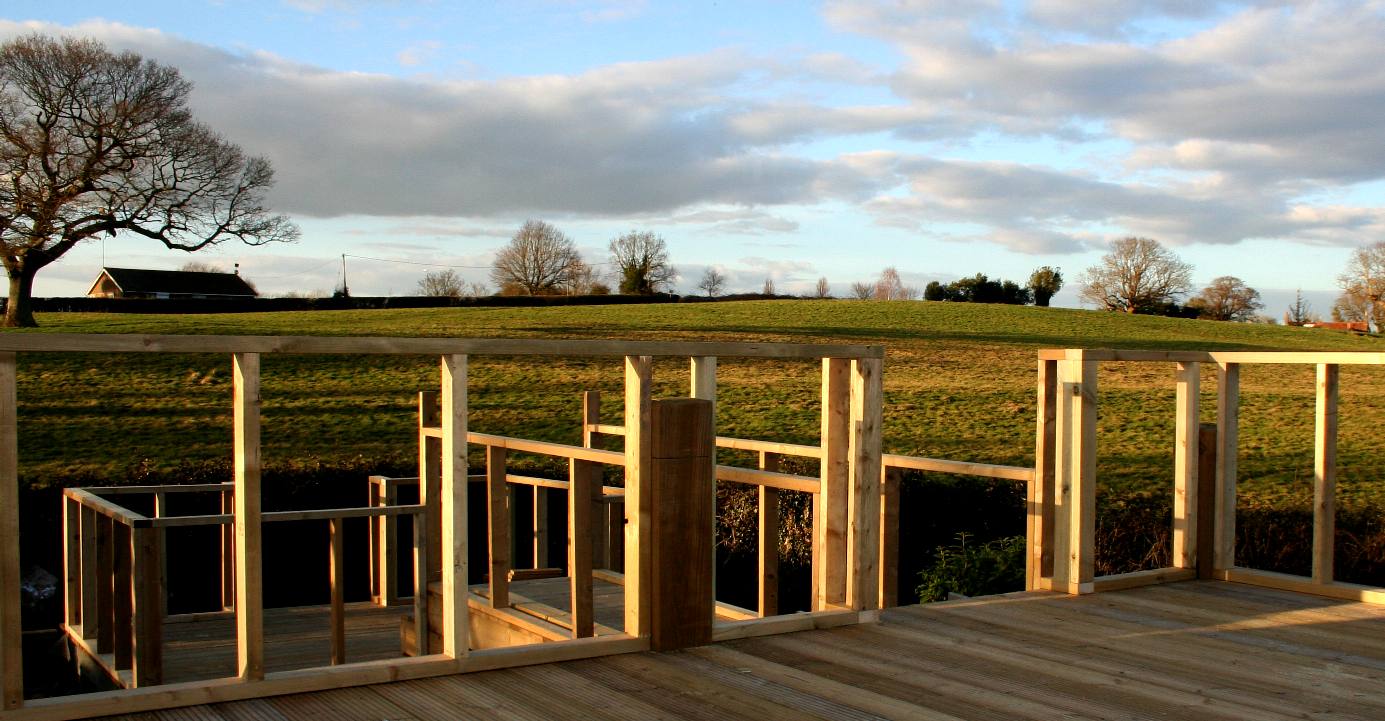 LOOKING NORTH - The view from the balcony to the rear, across the bomb proof shelter roof, to the village of Herstmonceux. Timber is a renewable resource that locks up carbon and gives us a beautiful building material. More use of timber and sustainable planting of forests is an obvious way to slow climate change.
SHARED DRIVE RIGHTS OF WAY
As if it is not difficult enough trying to protect a vulnerable historic building, way back in 1987, neighbours banded together to try and stop the essential preservation works. Hard to imagine, but it is true. The following is a list of directors of Lime Park Estate Limited, a company that came into existence to litigate to prevent weed trees that were damaging the historic asset from being removed.
| | | |
| --- | --- | --- |
| OCCUPIERS | PROPERTY | DATE |
| Shelagh Claire Lambert | | 1996 - |
| | | 1985 - 2018 |
| | The Rectory | 2018 - |
| Anthony Roger & Anne Hall | The Rectory | |
| Lord Bishop of (Diocese) Chichester | The Rectory | 1953 -1984 |
| Camille Anne-Marie De Kok | | |
| Huw Andrews | | 2014 - |
| Miles Ingram | Lime House | 1997 - 2001 |
| Stephen Phillips | 3 Lime Park (now Lime House) | |
| | 3 Lime Park (now Lime House) | 1953 - 1997 |
| Susan Harriet Vogt & Phillip John Gallagher | Linden House | 2013 - |
| Louise Elizabeth Jones | | 2006 - 2013 |
| | Linden House | > 2002 |
| | Linden House | 2002 - 2005 |
| Captain Hanchard Goodwin | 2 Lime Park (now Linden House) | |
| Clare & Nikolai Askaroff | Lime (not a director of LPE Ltd in 2012) | 1981 - 2008 |
| | Lime (not a director of LPE Ltd in 2012) | 2008 - |
| Charles & Katherine Colville | 4 Lime Park (now Lime) | |
| Gerada Hendrika Theodora Christiana Brookfield Van Geel | 4 Lime Park (now Lime) | |
| | | 1991 - |
| | 1 Lime Park (now Lime Cottage) | |
| | Lime Park (whole) | > 1952 |
| Manor Farm (East Grinstead) Limited | Lime Park (division) | 1952 - |
| Nelson Kruschandl | Generating Station | 1982 - 1991 |
| Generating Works Restoration Company | Generating Station | 1991 - 1997 |
| | Generating Station | 1998 - |
| | Shared drive access | 1986 - |
| John & Bernard (Bernie) Ford | Farmer - drive to Gardner Street | |
| ... | East Lodge | |
HERITAGE INDEX A - Z
BARCLAYS BANKING LET DOWN - MISSING ACCOUNT MONEY
CAMPBELL HALL - BLUEBIRD ELECTRIC CARS - BE1 - BE2 - BE3 - BE4
CASTLES - BRICK BUILT TUDOR PERIOD
CHURCH - MULTI-FAITH PLACE OF WORSHIP
CLIMATE CHANGE - SUSTAINABLE BUILDINGS - ACT 2008 - ENERGY 2006
FILM PRODUCTION - LOCATIONS & SETS
GAS ENGINES - COAL CONVERSION, INTERNAL COMBUSTION
GASTON PLANTE - INVENTOR OF THE LEAD ACID BATTERY
OBSERVATORY - HERSTMONCEUX CASTLE
PERGOLA - MOUNT FOR SOLAR PANELS
PERMITTED DEVELOPMENT ORDER 2015 - AUTOMATIC STATE GRANTED PLANNING PERMISSIONS
SOLAR LADY - STATUE
WINDMILL HILL - FLOUR MILL
WELL - WATER SUPPLIES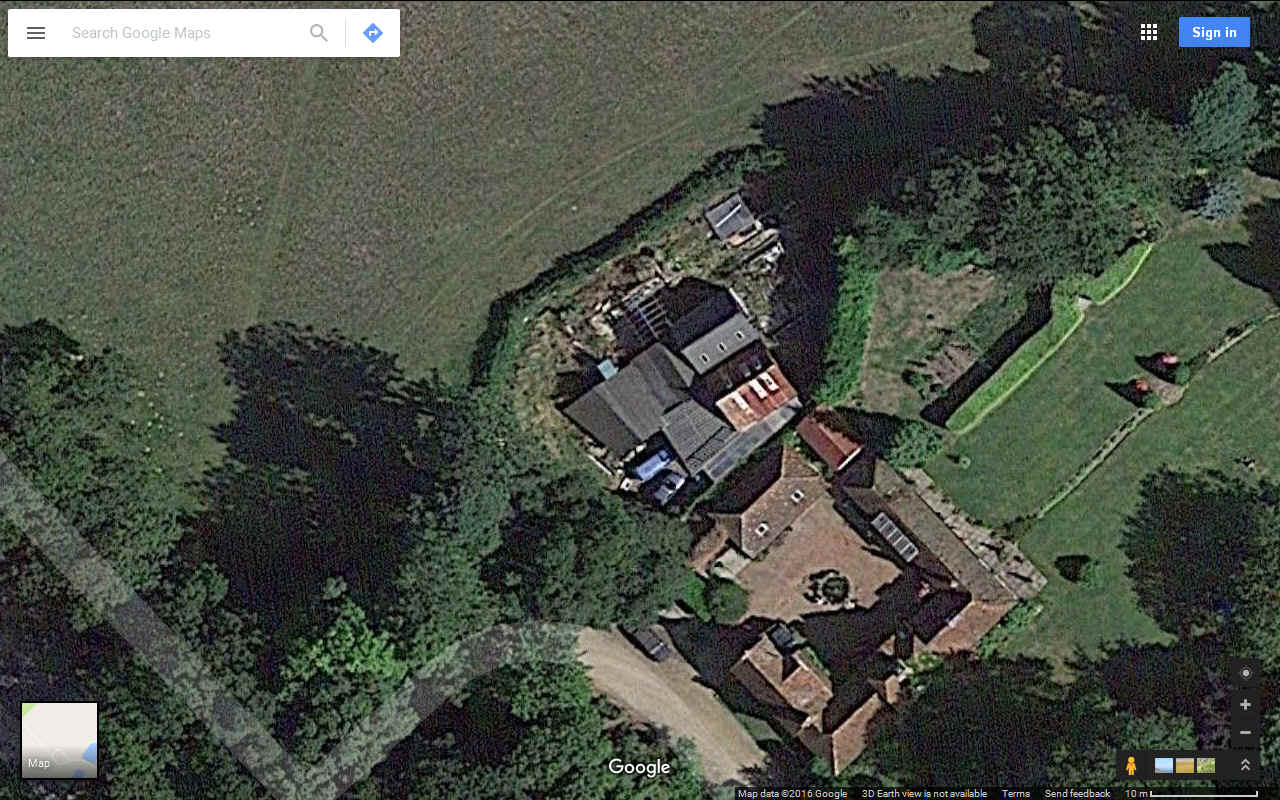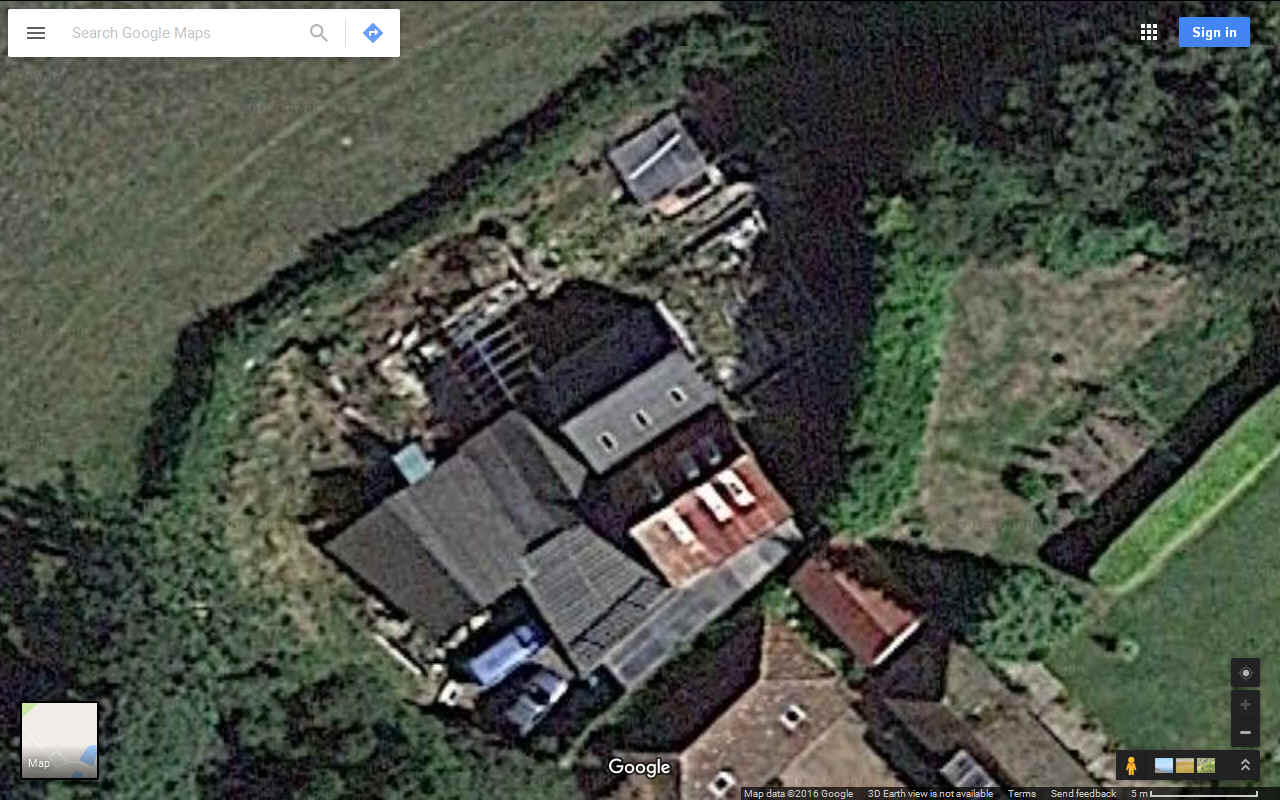 GOOGLE MAPS - The detail is not that great and the situation on the land is significantly changed in that the site has undergone a massive clean up. You can though see the brick walls indicative of the foundations layout to the rear (north-east) of the main generating buildings. The walls have been partly repaired and a smaller part of the footprint covered with decking to protect the archaeological features. The eventual objective is to restore the section that was taken down to remove the generating machinery and was not put back because of other pressing matters.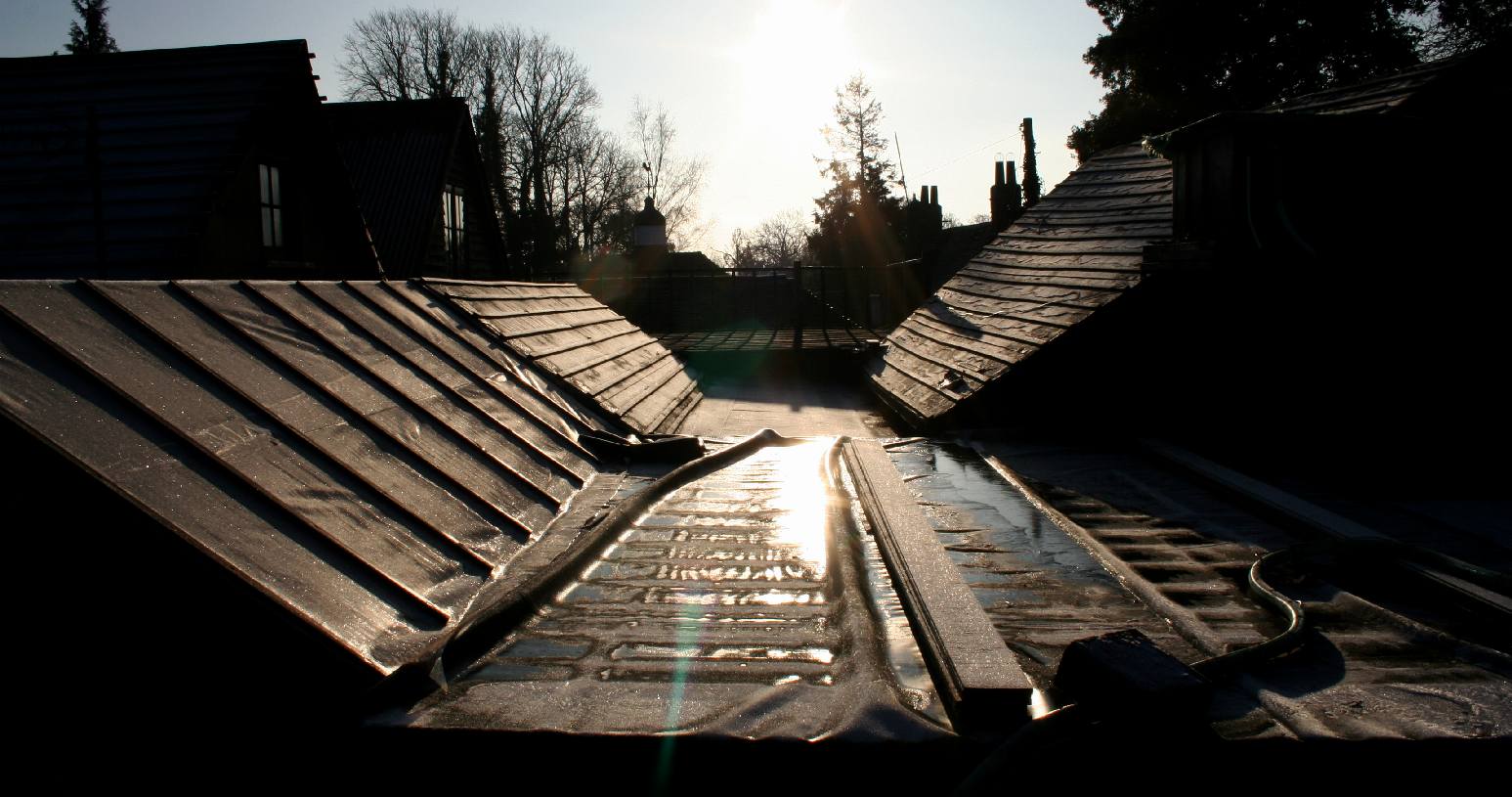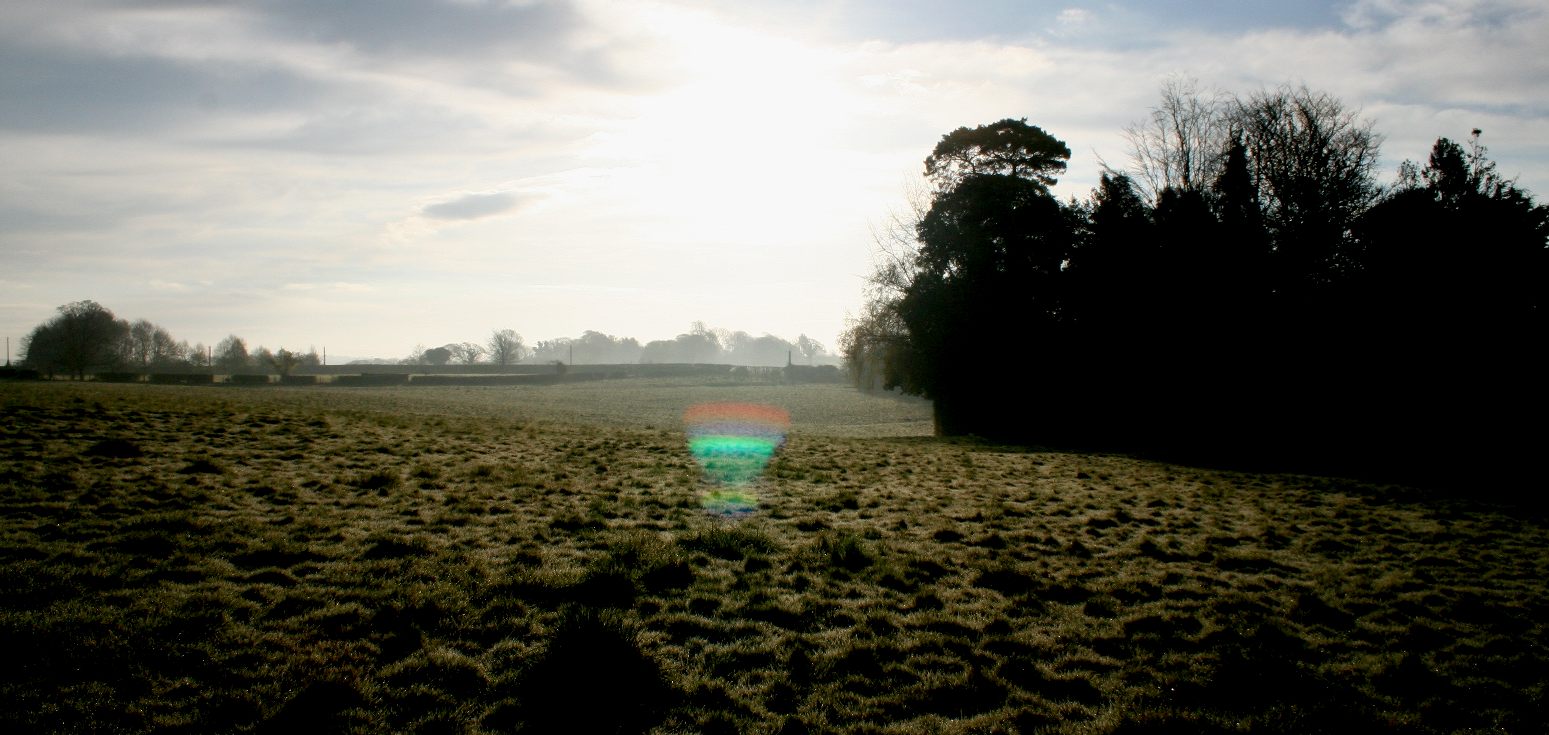 SUSSEX SUNRISE - A heavy dew in Sussex as the sun burns off the morning mist for another stunning day in the country. Copyright © photograph April 10 2017. You will need the permission of Lime Park Heritage Trust to use this picture. All rights reserved.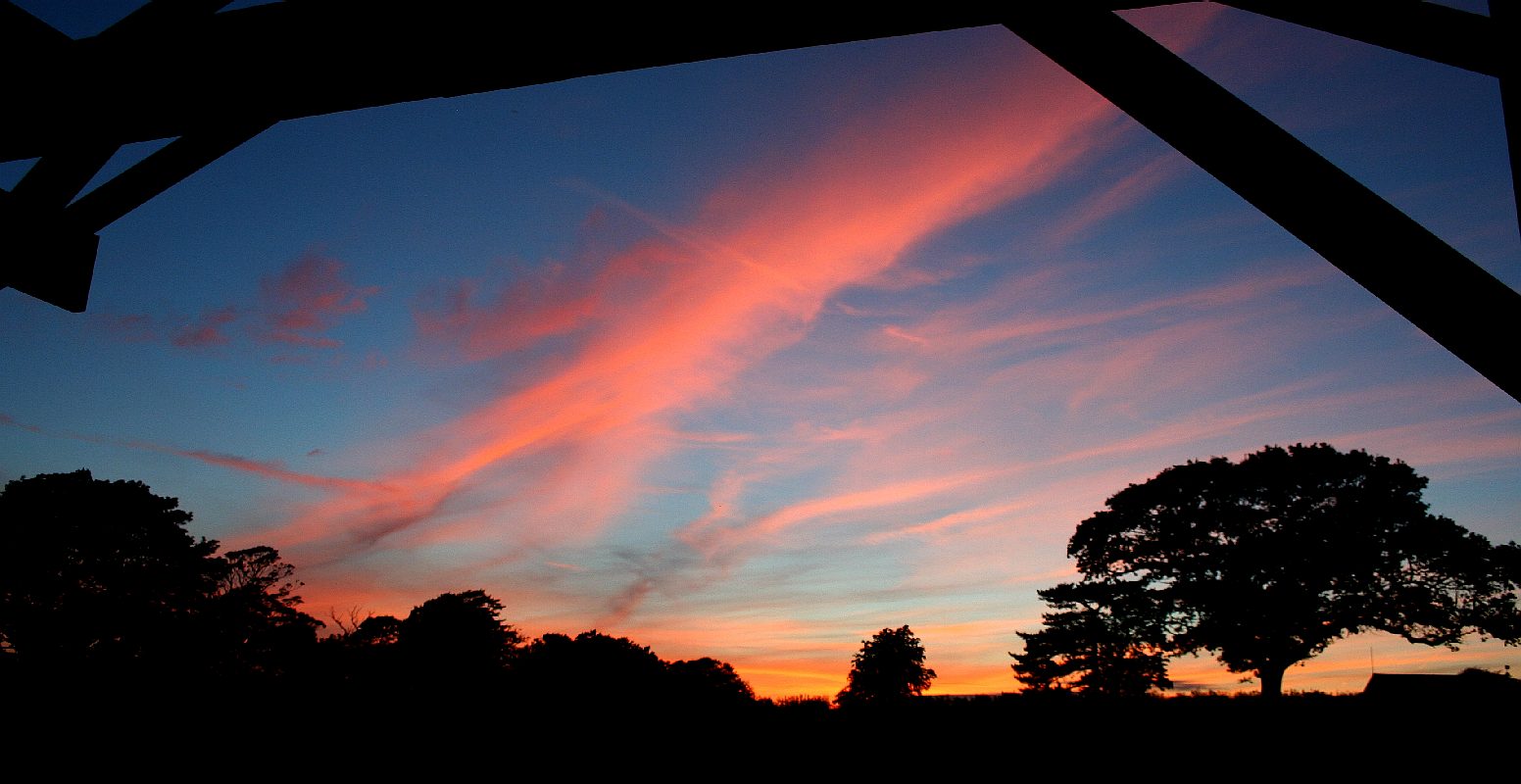 RED SKY - Red sky at night, shepherds delight. This stunning sunset was taken one balmy evening in Herstmonceux, Sussex as the sun went down. We tend to take these glorious views for granted, when they are spectacular and sometimes take your breath away from the sheer beauty. Copyright © photograph June 30 2017. You will need the permission of Lime Park Heritage Trust to use this picture. All rights reserved.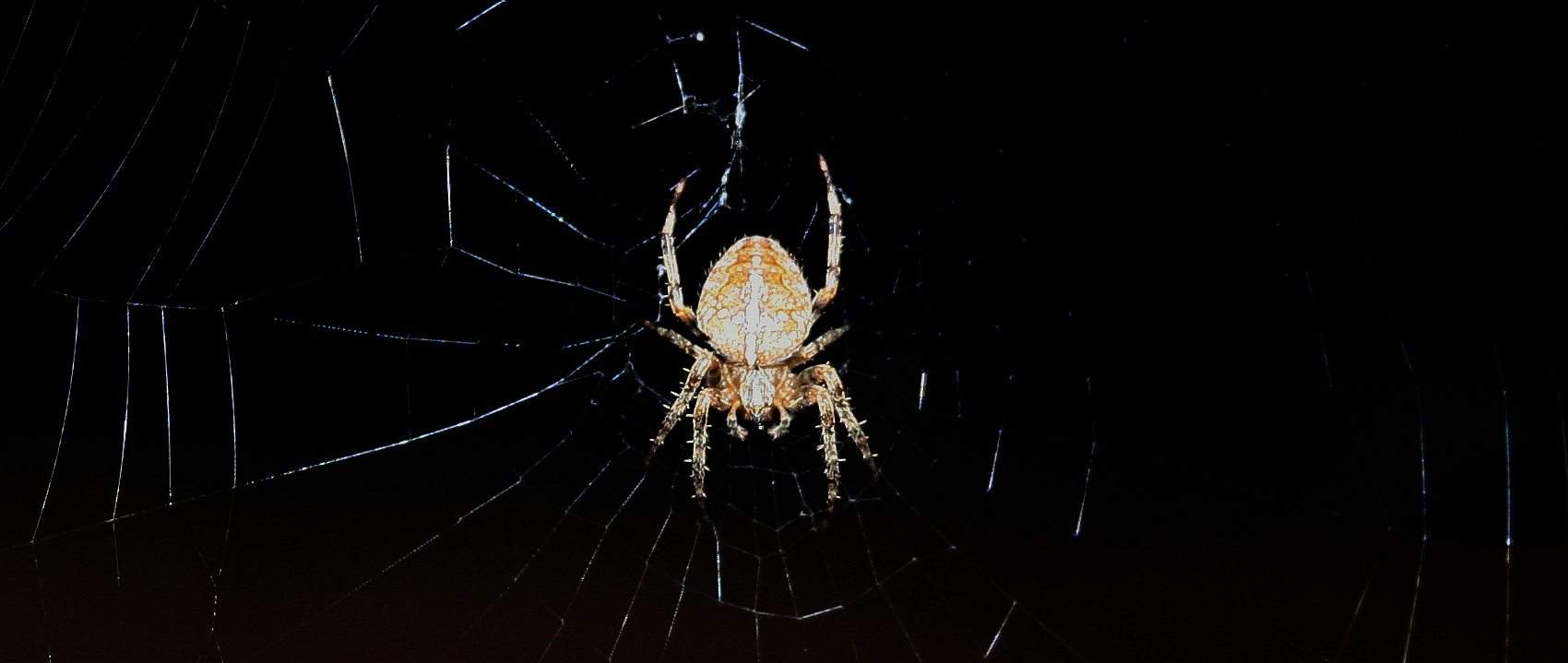 TIGER (ORB) SPIDERS - The Garden Cross spider (Araneus diadematus) is a common and delightful sight, though sometimes scary encounter for children, that is found in gardens up and down the country between June and November. This species is one of our largest garden spiders. The 'orb-web spider' cannot be missed due to the highly distinctive cross of pale spots across its bulbous abdomen. The adult females as is the one photographed here, are reported on many websites to grow to 20mm (body length), and males to 13mm. Their colours range from a sandy brown to burnt orange or even almost completely black. This one was 30mm from leg to leg and we protected her just to admire her growing day by day as she eats all the pesky mosquitoes that last year plagued us inside the building. Nice one Tiger!

Garden cross spiders weave enormous and conspicuous orb webs that we continually walk into, which if you hunt for, you should find in your garden, strung across paths, windows, between shrubs, in bramble hedges and even in front of doors. These busy spiders are night spinners, weaving gloriously elaborate silk web in preparation for a day of hunting to catch their prey, including a host of garden visitors such as butterflies, mosquitoes, wasps and flies. Copyright © photograph October 2017. You will need the permission of Lime Park Heritage Trust to use this picture. All rights reserved.
HOME | A-Z INDEX | MEMBERS | MPS | OFFICERS
AFFORDABILITY | COUNCILS | HOMES | INDEX | VILLAGES