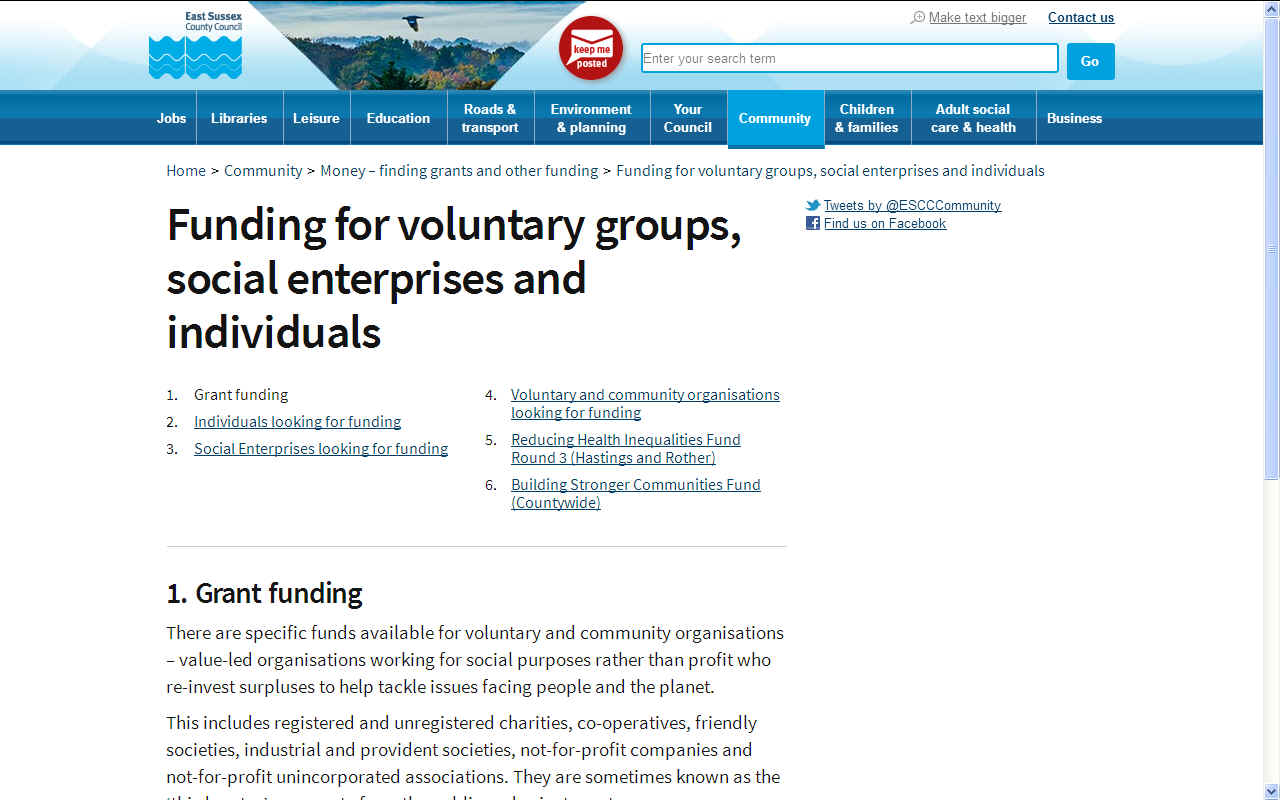 ESCC - Grant funding may be available for a social enterprise such as a virtual museum where it is not practical to allow visitors to a site that is of considerable local historic interest.
East Sussex County Council is the local authority responsible for social services, highways and archives relating to historic buildings, but they are being squeezed by central Government according to their leader Keith Glazier, who is quoted by the BBC as saying it had "reached the point where national support for East Sussex has shriveled to harmfully-low levels".
In 1999 East Sussex County Council paid for an independent Report that was compiled by Archaeology South-East. This Report was the result of a site survey by two experts in the field. The verdict was that the wooden buildings were the Herstmonceux Generating Works dating from C. 1900. We can only thank the then County Archaeologist for giving this instruction.
As the Report was independently commissioned, neither the then owner, nor Wealden District Council could be said to have influenced the outcome. The Report made reference to an Affidavit from Ronald Saunders dating from July 1997 and a short interview that was later published by Margaret Pollard (nee Peggy Green) around May of 1995. Both of these accounts confirmed the site and originality of the Generating Works and both eye witnesses visited the site before revealing their first hand recollections.
NO PRE-ADVICE - Where one of the trustees of Lime Park Heritage Trust are considering applying for planning permission to restore the missing range at the rear (north facing end) of the old generating works, East Sussex County Council have no specific recommendations, leaving the design treatment open at this stage.
ESCC & FUNDING SOCIAL PROJECTS - Social Enterprises looking for funding
You may be able to apply for funding either to start a social enterprise or to develop it. Some organisations give grants to social enterprises for things like training and environmental improvements.
Sources of funding for social enterprises:
Developing social care and support options in your area – a focus on 'micro' services
Edeal (Eastbourne and District Enterprise Agency)
Keep up to date with business grants news from the South East Local Enterprise Partnership:
South East Local Enterprise Partnership (SELEP)
Follow southeastlep on Twitter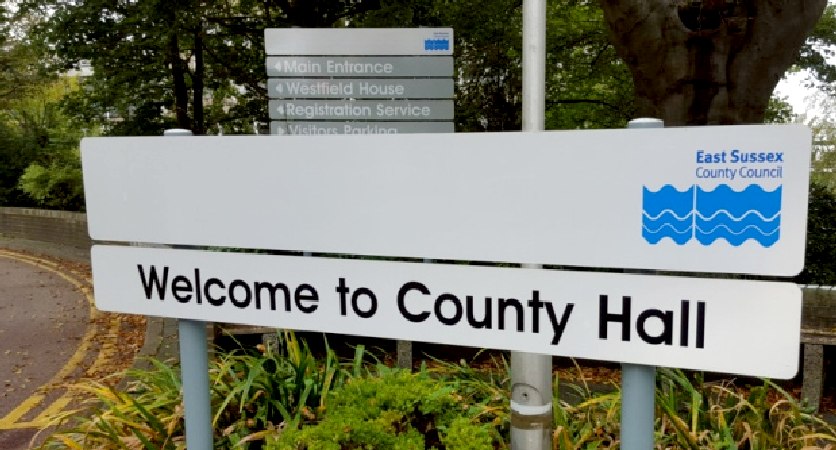 GRANT FUNDING

There are specific funds available for voluntary and community organisations – value-led organisations working for social purposes rather than profit who re-invest surpluses to help tackle issues facing people and the planet.

This includes registered and unregistered charities, co-operatives, friendly societies, industrial and provident societies, not-for-profit companies and not-for-profit unincorporated associations. They are sometimes known as the 'third sector' – separate from the public and private sectors.
CONTACTS

External Funding
Centre G,
County Hall, St Anne's Crescent
Lewes, East Sussex
BN7 1UE
Telephone: 01273 336616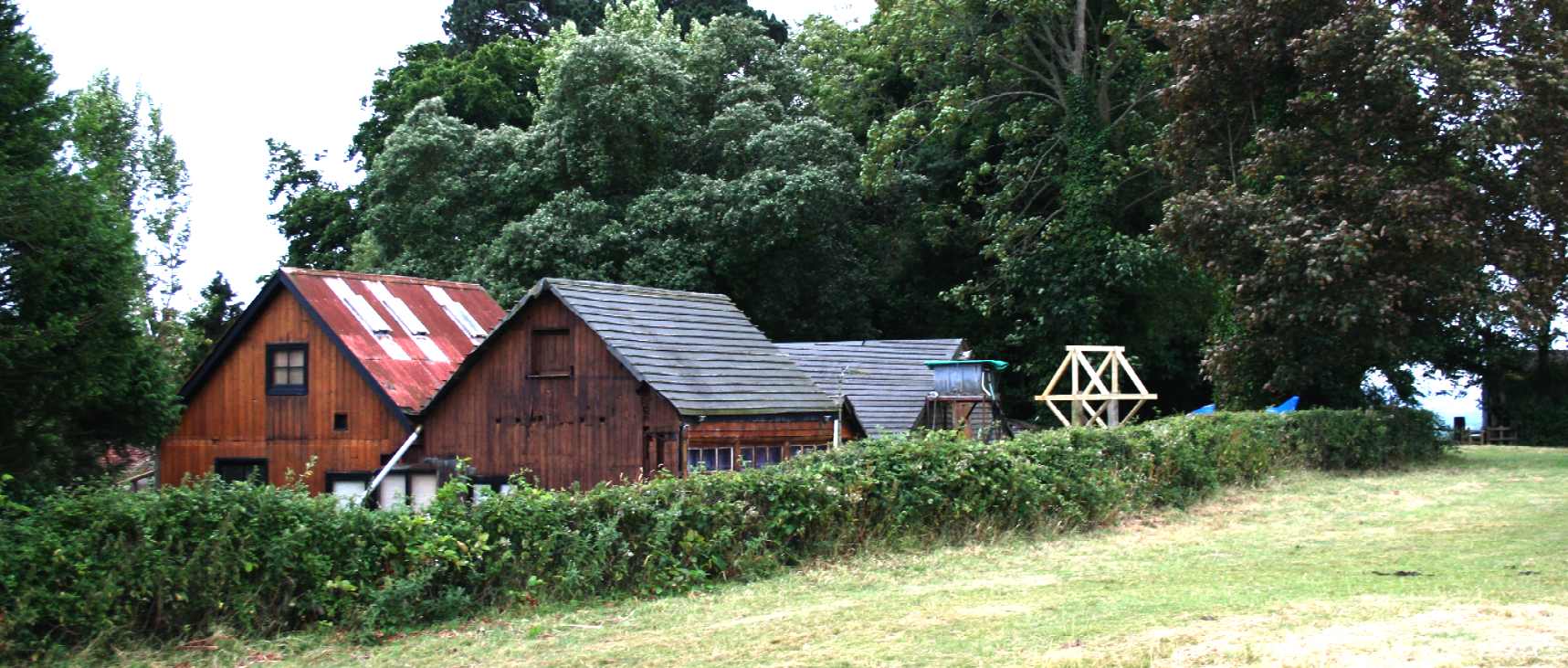 MONUMENT AT RISK - The main generating buildings are one short of the full complement in 1936. Grant funding may help restoration plans, where building regulation applications and legal fees might otherwise make restoration a pipe dream.
Wood is a wonderful building material. Pound for pound it is stronger than steel. Wood locks up carbon dioxide to help combat climate change and is a renewable resource that can be used to build the most beautiful buildings. This wooden building is unique. If at all possible it should be restored to as near what it was in years gone by as is possible.
LINKS
https://historicengland.org.uk/
http://www.english-heritage.org.uk/
http://www.sussexmuseums.co.uk/
http://www.museumsassociation.org/
http://www.english-heritage.org.uk/
http://www.thekeep.info/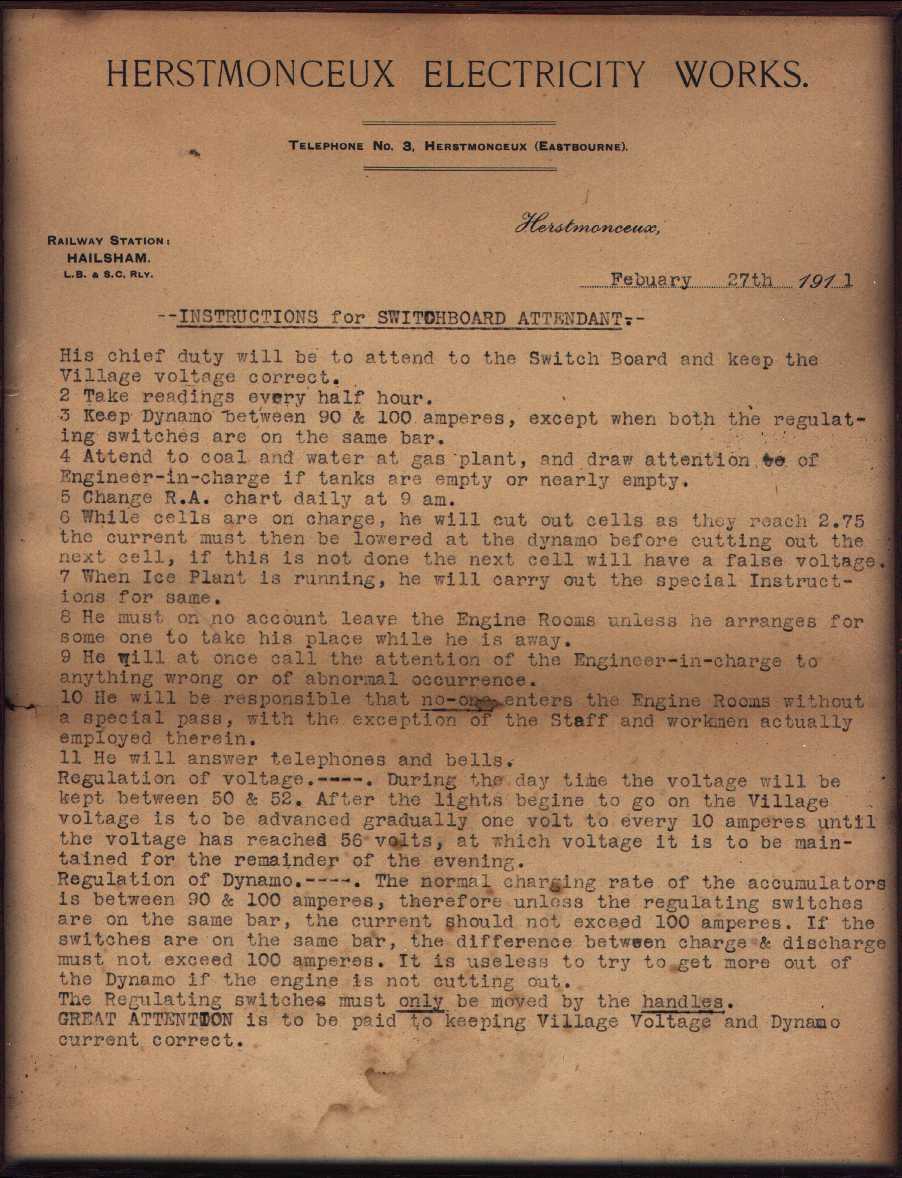 ANTIQUE DOCUMENT - This is an amazingly rare find, a document dated from February of 1911. These are one of a series of instructions to the engineers who were operating the generating machinery in Lime Park. You may notice that in addition to generating electricity for the village, that plant was in situ for making ice. Luxury indeed in 1911.
HERITAGE INDEX A - Z
CAMPBELL HALL - BLUEBIRD ELECTRIC CARS - BE1 - BE2 - BE3 - BE4
CLIMATE CHANGE - ACT 2008 - SUSTAINABLE ENERGY 2006
GAS ENGINES - COAL CONVERSION, INTERNAL COMBUSTION
OBSERVATORY - HERSTMONCEUX CASTLE
SOLAR LADY - STATUE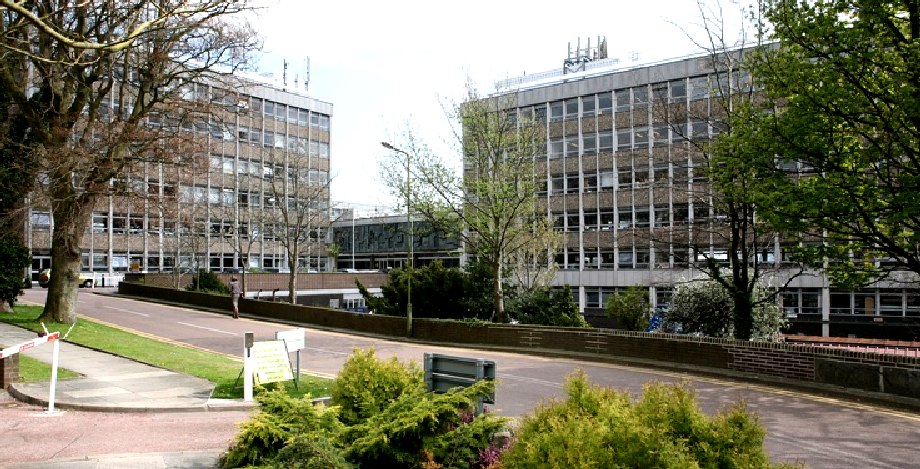 COUNTY HALL - East Sussex County Council's HQ at the top of Lewes high street.