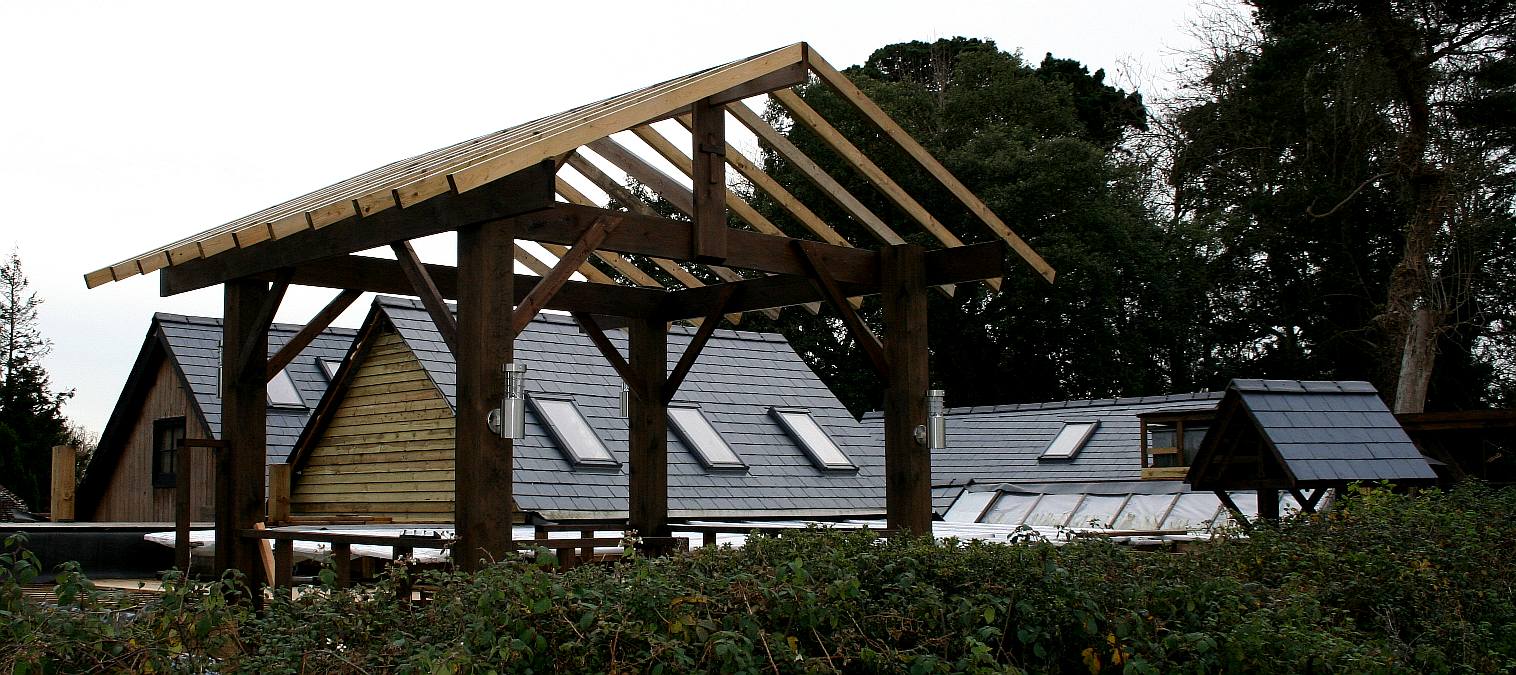 ALL HANDS TO THE PUMPS - When it comes to climate change we all have to do our bit to halt global warming if we can. If we leave it to our local authorities we'll end up in big trouble. Why? Because they did not see it coming and they are still allowing the build of mansions that use heaps of energy that we cannot afford to burn. Councils suffer from Frog Syndrome, they will sit in the water that is being boiled until they die, taking down potentially killing their children and many other species on earth in the process. Fools yes, but more like homicidal maniacs in global warming terms.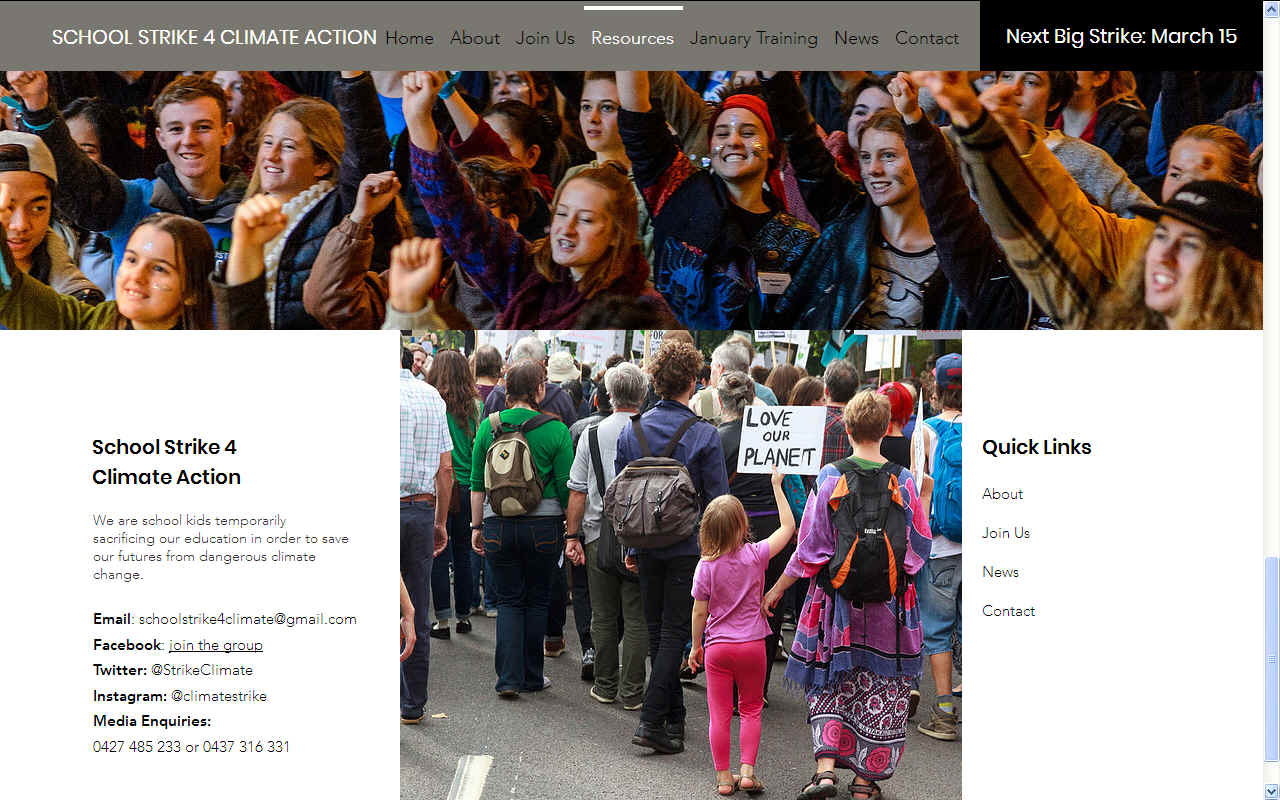 THEY'RE CATCHING ON - As we've been saying for years, those in trusted positions have become blinded by what they've been doing in the past, for so long, it is difficult for them to change, let alone appreciate that by doing nothing, the harm they are causing. That is of course how we've reached this crisis point. Children in schools see things more in black and white. They are prepared to compromise their education in order to save our elders from the dangerous climate change course they are on.
Blinded by profits and the need for economic growth, those in trusted positions have been cannot understand that constant growth will lead to a burnt out planet. It does not help when planning officers tell councillors that they cannot challenge their legal department and that they must build more brick houses to fill the housing shortage. What the officers should be saying is that we need timber buildings to lock up carbon, and that they should be affordable. Town planners and other chiefs at Wealden are some of the embedded climate criminals that must be ousted.
On November 30, over 15,000 boys and girls went on strike from school in every capital city and over 20 regional centres across Australia. On March 15, they are going even bigger and inviting adults to join them in solidarity for a Global Climate Strike! We ask, should that not include every country in the world?
These old generating buildings once belched smoke and oily fumes from the gas conversion plant that turned coal into a form of town gas for a 36hp National gas engine that powered a 48 volt direct current generator. The pergola in the picture at the head of this page is a sympathetic rural mount for a bank of solar panels that will generate clean electricity for the old generating buildings, along with water heaters and a wind turbine aiming for self-sufficiency in energy terms.
The problem with all such projects is integrating the design into the country setting, and in this case the industrial nature of the generating buildings that are the jewels in the archaeological crown. Re-using existing buildings is in line with climate change reduction and sustainable micro generation in that a new building is not needed. It does not stop there.
Brownfield sites are thus important and conversion that includes renewable energy harvesting by way of heat collection, wind energy micro generation and solar panel (photovoltaic) installations are works that are to be encouraged to reduce a carbon footprint.
SOLAR PANEL PERGOLA - This unique archaeological complex is being converted to harvest energy from nature. The local authority may be out of touch with National Planning policies that are designed to foster sustainable housing and industrial buildings, but we hope that the Secretary of State may put them right as to how to achieve climate control targets - and that is not to refuse permission (especially when a permitted development) or seek to enforce - but to work with developers to identify ways of reducing harmful emissions that cause global warming. This case may become a landmark as to how councils should not conduct themselves in a world where resources should be used cost effectively, even if that means apologizing for past mistakes. Have you ever heard of a council apologizing? Neither have we!
Councils are bound by the tenets of the Climate Change Act 2008 to reduce greenhouse gas emissions to 1990 levels. Our Government has given all local authorities until 2050 to achieve that goal. The Climate Change and Sustainable Energy Act 2006 was the earlier legislation that instructed councils to encourage micro-generation.
The problem here is that planning departments do not really understand the physics involved sufficiently to know what they are looking at on site visits. Not only that, but from past performance our local authority have shown us that they are unable to plan ahead, leaving England not with "Plan-ing" departments, but "F---ing" departments (Fing being for short for fouling things up). For certainly they have F----d things up leaving millions of families unable to afford to live - so Finged - and making those millions of families financial slaves, most likely for the rest of their lives - while those who have property (the chums of the so called Fing officers and members) are reaping the rewards from what many consider to be immoral earnings, as in profiteering from the misfortune of others in a housing market where councils have created a situation far and wide bereft of affordable houses. Finged indeed. We say that town planners should put the "Plan" back into "Planning" and stop "Finging" about.
Clearly, the Conservative decision to allow councils to sell off their affordable housing stocks to raise short term money was a disaster, quick-fix, where there was no plan to replace them. This brings us back to the "Fing" departments who Finged things up - and that they continue to do.
You will not be surprised to learn that instead of applauding the efforts by all concerned to reduce the energy costs, hence climate change footprint at Herstmonceux Museum, Wealden District Council sent in their bully boys to put every spanner in the works that they could muster to prevent Lime Park Heritage Trust and others from doing the council's job for them.
It sound incredible but it is true. Not only that but they expended significant carbon miles in travel to the site also involving a police escort and many more carbon units in officer time (being taxes derived from carbon based earnings) and energy costs to try to halt works that they should have been supporting. Lord knows if this situation ever gets before a Court, what the Court, or maybe even the Secretary of State would make of it. This is a test case that we feel should be heard for a determination of the agenda of this local authority - that is clearly far removed from the agenda they should be pursuing. It reminds us of the time that Wealden tried to force the removal of toilet facilities in a discriminatory move gone mad, designed to make the then occupiers have to relieve themselves in the hedge rows. It sounds impossible in a modern age where all other agencies are forcing the installation of facilities, but this actually happened.
G20 GLOBAL TWENTY COUNTRIES IN 2019 - ARE THEY AIMING TO TACKLE GLOBAL WARMING, OR IS IT MORE HOT AIR? THESE LEADERS ARE PART OF THE PROBLEM, WE NEED ACTION NOW, NOT ELECTION PROMISES
| | | | | |
| --- | --- | --- | --- | --- |
| ARGENTINA | AUSTRALIA | BRAZIL | CANADA | CHINA |
| EUROPEAN UNION | FRANCE | GERMANY | INDIA | INDONESIA |
| ITALY | JAPAN | MEXICO | RUSSIA | SAUDI ARABIA |
| SOUTH AFRICA | SOUTH KOREA | TURKEY | UNITED KINGDOM | UNITED STATES |


COP 25 is expected to be held in November 2019 or January 2020. Notably, Donald Trump and Vladimir Putin are climate change deniers: making them potential climate criminals. They are more than happy to ride on the backs of those who will suffer from rising ocean levels and global temperature change. They are more interested in profiteering than sustainable growth for the planet as a whole. When food shortages begin to bite and oil prices drop as other countries bring the renewable energy online, they will be the ones to suffer. Our recommendation is to allow Russia and the USA to hang themselves from a fossil fuel gibbet. Making solar and wind energy cheaper will reduce the value of the climate terrorist's oil and coal reserves. China is doing the right thing investing in green technology. They are doing this despite their huge coal deposits. Well played Xi Jinping.
Wealden are no different to Trump and Putin. This council is allowing large numbers of houses to be built locally, without any climate change features, and not an electric vehicle charging point in sight. In our view that makes Wealden's councillors and their executive officers guilty of global warming denial. They are guilty of a lot more than that, as supposed town planners they have failed to act in anticipation of the need for affordable and sustainable housing. That is why we have a housing shortage. Moreover, local MPs appear to be living in ignorance of such matters when they are supposed to provide Her Majesty Queen Elizabeth with an effective administration. Wouldn't it be nice if the world is working together before her 100th birthday in 2026. What a present that would be for the head of the Commonwealth.
1995 COP 1, BERLIN, GERMANY
1996 COP 2, GENEVA, SWITZERLAND
1997 COP 3, KYOTO, JAPAN
1998 COP 4, BUENOS AIRES, ARGENTINA
1999 COP 5, BONN, GERMANY
2000:COP 6, THE HAGUE, NETHERLANDS
2001 COP 7, MARRAKECH, MOROCCO
2002 COP 8, NEW DELHI, INDIA
2003 COP 9, MILAN, ITALY
2004 COP 10, BUENOS AIRES, ARGENTINA
2005 COP 11/CMP 1, MONTREAL, CANADA
2006 COP 12/CMP 2, NAIROBI, KENYA
2007 COP 13/CMP 3, BALI, INDONESIA
2008 COP 14/CMP 4, POZNAN, POLAND
2009 COP 15/CMP 5, COPENHAGEN, DENMARK
2010 COP 16/CMP 6, CANCUN, MEXICO
2011 COP 17/CMP 7, DURBAN, SOUTH AFRICA
2012 COP 18/CMP 8, DOHA, QATAR
2013 COP 19/CMP 9, WARSAW, POLAND
2014 COP 20/CMP 10, LIMA, PERU
2015 COP 21/CMP 11, Paris, France
2016 COP 22/CMP 12/CMA 1, Marrakech, Morocco
2017 COP 23/CMP 13/CMA 2, Bonn, Germany
2018 COP 24/CMP 14/CMA 3, Katowice, Poland
2019 COP 25/CMP 15/CMA 4 Santiago, Chile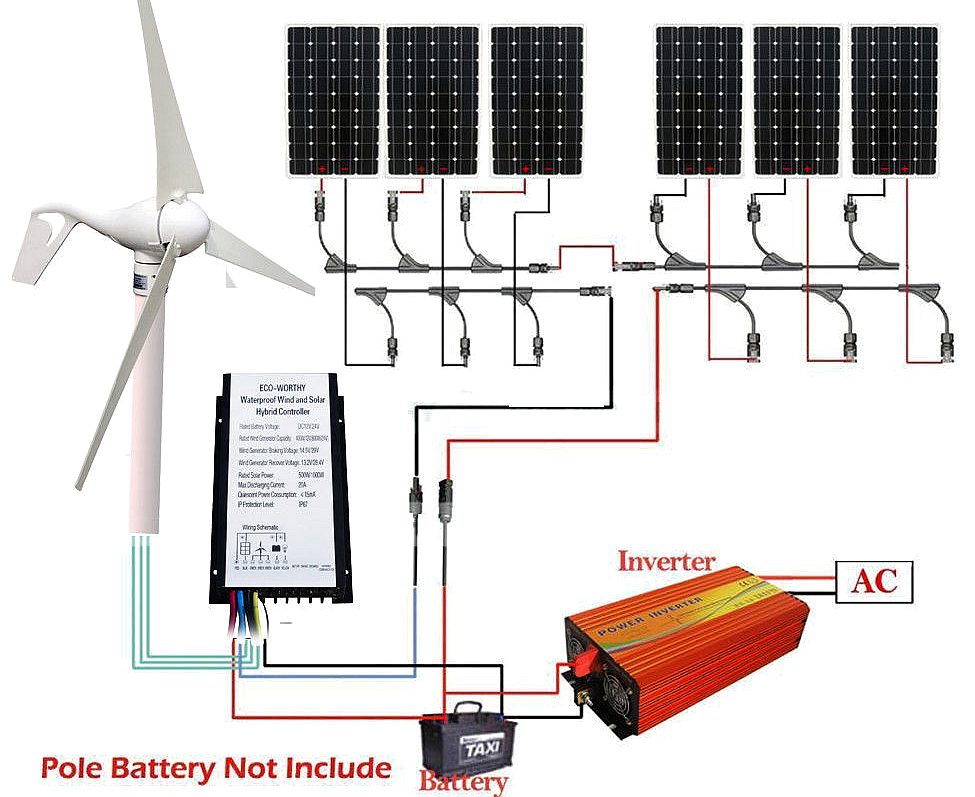 SOLAR & WIND KITS - These home charging kits are very affordable on Ebay or Amazon. We are using two kits to charge four Lucas gel batteries at the moment. We may increase the storage capacity in time to eight batteries and 10kW/hours, where if you do not discharge the batteries below 50% they last a whole lot longer than the rated 500 discharge cycles. Otherwise the cost of batteries would outweigh the advantages of off-grid charging, save that you can use the electricity as it is generated with the batteries as a buffer. National Planning Policies encourage home owners to fit wind and solar micro generation equipment and solar water heaters.
Leaving the legal challenges aside for now, another way of reducing heating costs, hence climate change, is to use as much glass to capture incoming solar radiation as possible. Solar conservatories are an excellent way of capturing heat from the sun at relatively low cost. Stone floors or brick may be used to store heat cheaply for release at night when central heating might otherwise have to work overtime. Many new builds use more glass area and point the glass windows south.
There is a lot of brick at the old generating station that could be used to store heat. Another way is to use water stored in the underground chamber that was used as a heat sink to cool the National gas engine. The water in this underground chamber may be heated by the solar water heaters that are to be mounted in the old coal bunker.
CONTROL ELECTRONICS - We will be using twelve 150 watt solar panels and one 1,500 watt wind turbine to generate 3.3 kilowatts peak, in reality, more like 1.75kW for around eight hours a day. This means that we should have 14kW of clean energy a day to add to our heat collectors, where heat is the one thing that should not be generated by PV panels or wind turbines, unless they are much larger in capacity. Fourteen kilowatts a day is more than is needed to run a home, with energy to spare for some home experimenting on the side, or charging of an electric car.
TREES, OXYGEN & CARBON DIOXIDE
Have you ever wondered just how much oxygen one tree makes? Well, one acre of trees annually consumes the amount of carbon dioxide equivalent to that produced by driving an average car for 26,000 miles.

According to the New York Times, that same acre of trees also produces enough oxygen for 18 people to breathe for a year. Northwest Territories Forest Management say that a 100-ft tree, 18" diameter at its base, produces 6,000 pounds of oxygen.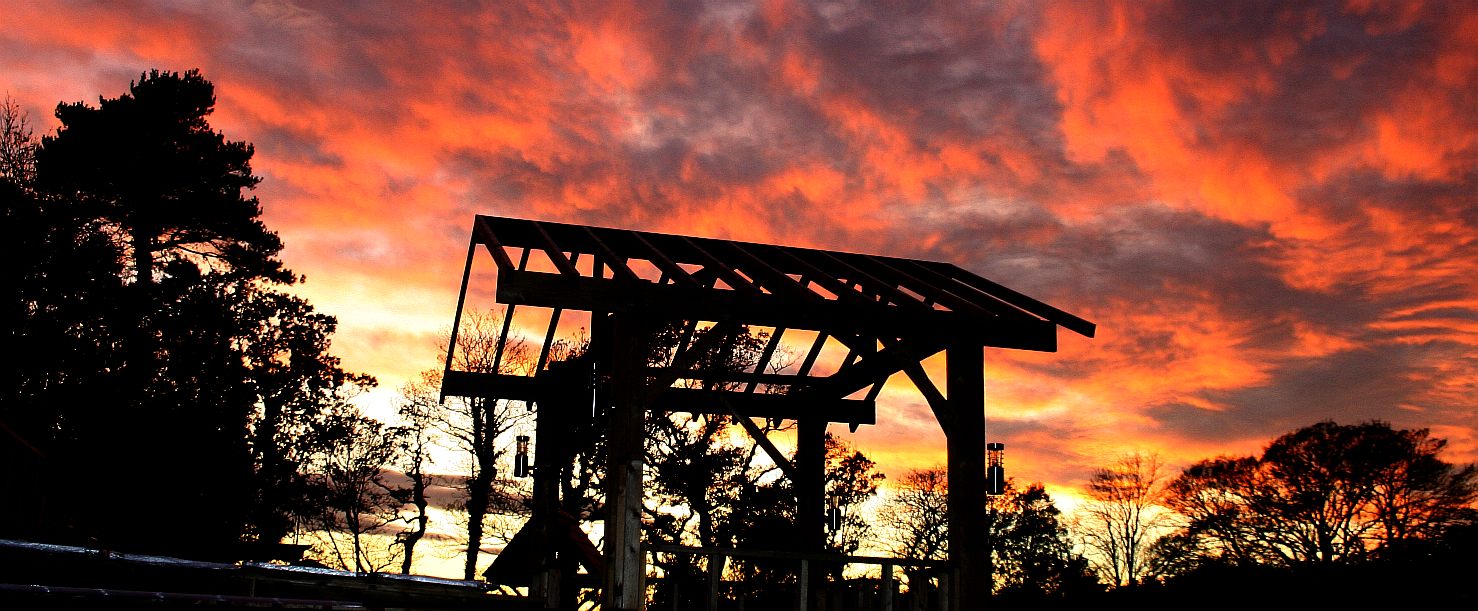 On average, one tree produces nearly 260 pounds of oxygen each year. Two mature trees can provide enough oxygen for a family of four according to Environment Canada, Canada's national environmental agency.

According to a U.S. Forest Service and International Society of Arboriculture joint publication, the mean net annual oxygen production (after accounting for decomposition) per hectare of trees (100% tree canopy) offsets oxygen consumption of 19 people per year (eight people per acre of tree cover), but ranges from nine people per hectare of canopy cover (four people/ac cover) in Minneapolis, Minnesota, to 28 people/ha cover (12 people/ac cover) in Calgary, Alberta. Now that is air to breathe while you think about it - or food for thought.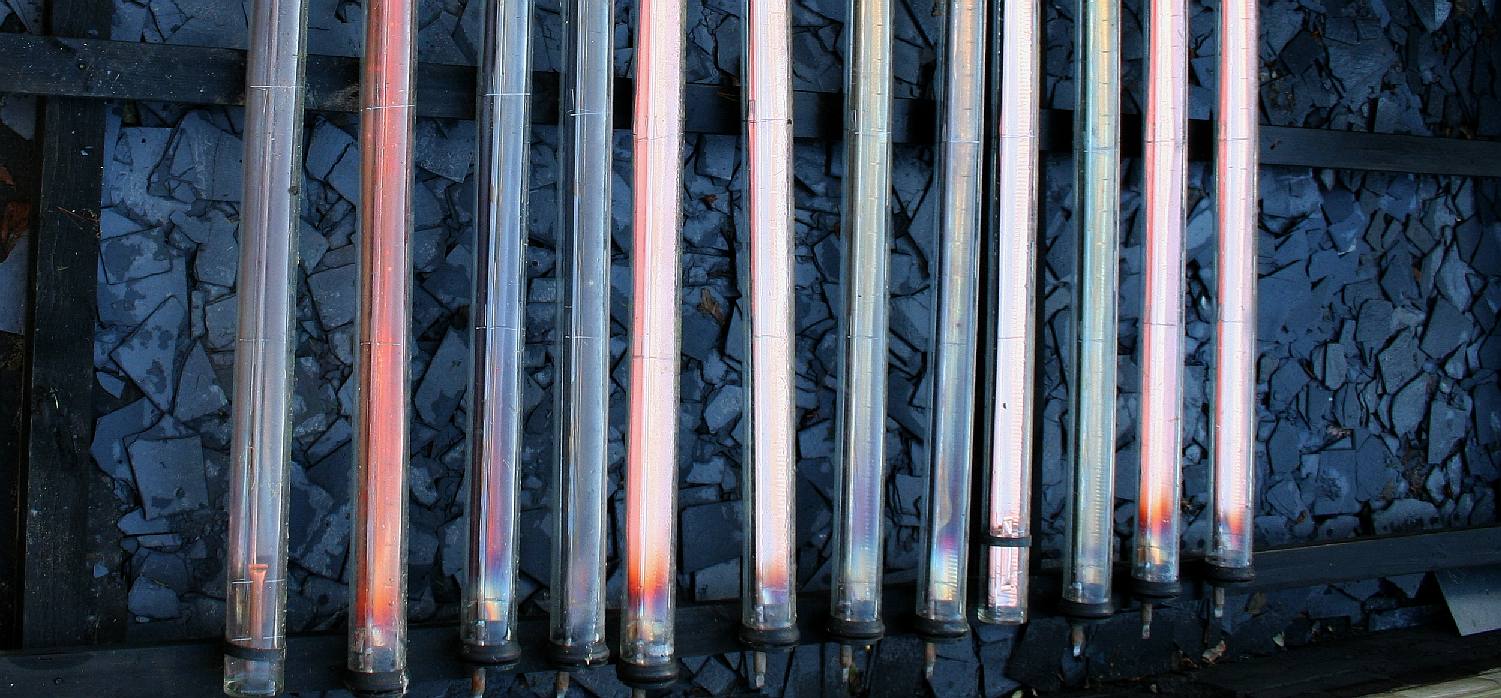 WATER HEATING - The look is in keeping with the aim to preserve the heritage asset and bring the unit back into service in the age of sustainability. Most of the heating requirements for the main (virtual) museum building and other ancillary activities will be catered for in truly circular economy fashion. The local authority do not like the idea of the public visiting the installation. Though, this is more than likely because they are embarrassed about denying the history for so long - and want as few people as possible to learn about their mistake in 1986 when their officers told the Secretary of State that the generating rooms dated from WWII, rather than before WWI. What's 40 years between friends. In the long run, it's far cheaper to admit a mistake early on than embark on a cover-up campaign. Admitting mistakes is therefore a climate friendly, sustainable practice that also reduces rates for resident taxpayers. Vendettas aimed at one individual are of course unlawful and if continued become illegal with very serious consequences for that impropriety.

HERITAGE INDEX A - Z
BARCLAYS BANKING LET DOWN - MISSING ACCOUNT MONEY
CHURCH - MULTI-FAITH PLACE OF WORSHIP
FILM PRODUCTION - LOCATIONS & SETS
CAMPBELL HALL - BLUEBIRD ELECTRIC CARS - BE1 - BE2 - BE3 - BE4
GAS ENGINES - COAL CONVERSION, INTERNAL COMBUSTION
OBSERVATORY - HERSTMONCEUX CASTLE
PERGOLA - MOUNT FOR SOLAR PANELS
PERMITTED DEVELOPMENT - ORDER 2015
SOLAR LADY - STATUE
HOME | A-Z INDEX | MEMBERS | MPS | OFFICERS
AFFORDABILITY | CLIMATE CHANGE | COUNCILS | FINANCE | HOMES | INDEX | LINKS | RENTALS | VILLAGES