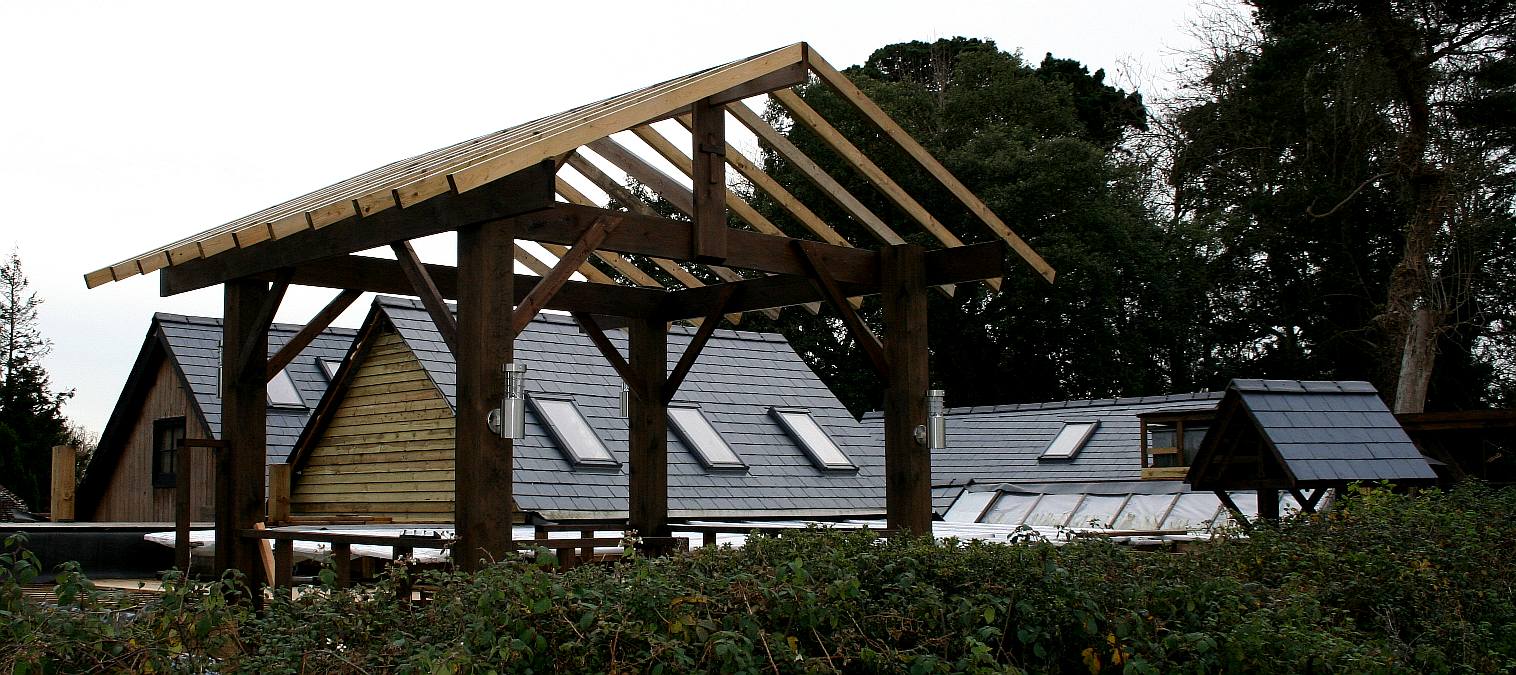 ALL HANDS TO THE PUMPS - When it comes to climate change we all have to do our bit to halt global warming if we can. If we leave it to our local authorities we'll end up in big trouble. Why? Because they did not see it coming and they are still allowing the build of mansions that use heaps of energy that we cannot afford to burn. Councils suffer from Frog Syndrome, they will sit in the water that is being boiled until they die, taking down potentially killing their children and many other species on earth in the process. Fools yes, but more like homicidal maniacs in global warming terms.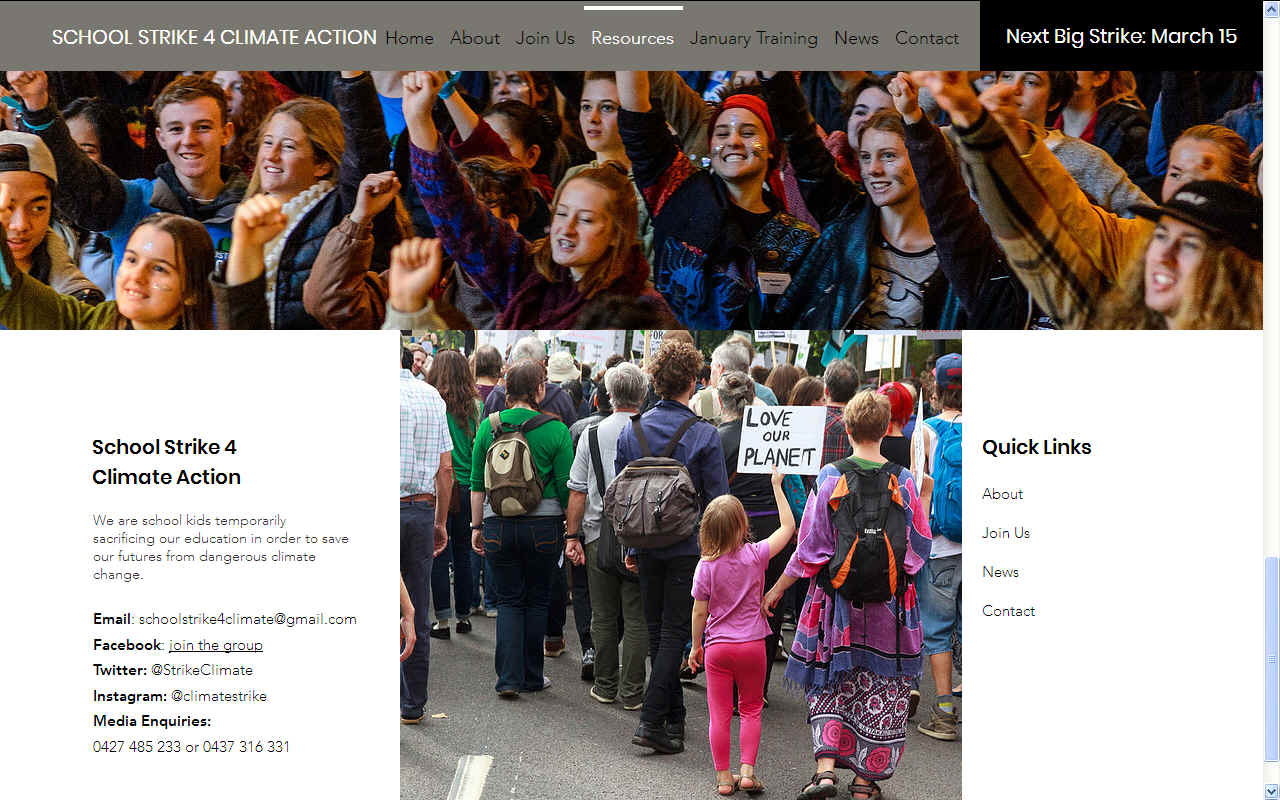 THEY'RE CATCHING ON - As we've been saying for years, those in trusted positions have become blinded by what they've been doing in the past, for so long, it is difficult for them to change, let alone appreciate that by doing nothing, the harm they are causing. That is of course how we've reached this crisis point. Children in schools see things more in black and white. They are prepared to compromise their education in order to save our elders from the dangerous climate change course they are on.
Blinded by profits and the need for economic growth, those in trusted positions have been cannot understand that constant growth will lead to a burnt out planet. It does not help when planning officers tell councillors that they cannot challenge their legal department and that they must build more brick houses to fill the housing shortage. What the officers should be saying is that we need timber buildings to lock up carbon, and that they should be affordable. Town planners and other chiefs at Wealden are some of the embedded climate criminals that must be ousted.
On November 30, over 15,000 boys and girls went on strike from school in every capital city and over 20 regional centres across Australia. On March 15, they are going even bigger and inviting adults to join them in solidarity for a Global Climate Strike! We ask, should that not include every country in the world?
These old generating buildings once belched smoke and oily fumes from the gas conversion plant that turned coal into a form of town gas for a 36hp National gas engine that powered a 48 volt direct current generator. The pergola in the picture at the head of this page is a sympathetic rural mount for a bank of solar panels that will generate clean electricity for the old generating buildings, along with water heaters and a wind turbine aiming for self-sufficiency in energy terms.
The problem with all such projects is integrating the design into the country setting, and in this case the industrial nature of the generating buildings that are the jewels in the archaeological crown. Re-using existing buildings is in line with climate change reduction and sustainable micro generation in that a new building is not needed. It does not stop there.
Brownfield sites are thus important and conversion that includes renewable energy harvesting by way of heat collection, wind energy micro generation and solar panel (photovoltaic) installations are works that are to be encouraged to reduce a carbon footprint.
SOLAR PANEL PERGOLA - This unique archaeological complex is being converted to harvest energy from nature. The local authority may be out of touch with National Planning policies that are designed to foster sustainable housing and industrial buildings, but we hope that the Secretary of State may put them right as to how to achieve climate control targets - and that is not to refuse permission (especially when a permitted development) or seek to enforce - but to work with developers to identify ways of reducing harmful emissions that cause global warming. This case may become a landmark as to how councils should not conduct themselves in a world where resources should be used cost effectively, even if that means apologizing for past mistakes. Have you ever heard of a council apologizing? Neither have we!
Councils are bound by the tenets of the Climate Change Act 2008 to reduce greenhouse gas emissions to 1990 levels. Our Government has given all local authorities until 2050 to achieve that goal. The Climate Change and Sustainable Energy Act 2006 was the earlier legislation that instructed councils to encourage micro-generation.
The problem here is that planning departments do not really understand the physics involved sufficiently to know what they are looking at on site visits. Not only that, but from past performance our local authority have shown us that they are unable to plan ahead, leaving England not with "Plan-ing" departments, but "F---ing" departments (Fing being for short for fouling things up). For certainly they have F----d things up leaving millions of families unable to afford to live - so Finged - and making those millions of families financial slaves, most likely for the rest of their lives - while those who have property (the chums of the so called Fing officers and members) are reaping the rewards from what many consider to be immoral earnings, as in profiteering from the misfortune of others in a housing market where councils have created a situation far and wide bereft of affordable houses. Finged indeed. We say that town planners should put the "Plan" back into "Planning" and stop "Finging" about.
Clearly, the Conservative decision to allow councils to sell off their affordable housing stocks to raise short term money was a disaster, quick-fix, where there was no plan to replace them. This brings us back to the "Fing" departments who Finged things up - and that they continue to do.
You will not be surprised to learn that instead of applauding the efforts by all concerned to reduce the energy costs, hence climate change footprint at Herstmonceux Museum, Wealden District Council sent in their bully boys to put every spanner in the works that they could muster to prevent Lime Park Heritage Trust and others from doing the council's job for them.
It sound incredible but it is true. Not only that but they expended significant carbon miles in travel to the site also involving a police escort and many more carbon units in officer time (being taxes derived from carbon based earnings) and energy costs to try to halt works that they should have been supporting. Lord knows if this situation ever gets before a Court, what the Court, or maybe even the Secretary of State would make of it. This is a test case that we feel should be heard for a determination of the agenda of this local authority - that is clearly far removed from the agenda they should be pursuing. It reminds us of the time that Wealden tried to force the removal of toilet facilities in a discriminatory move gone mad, designed to make the then occupiers have to relieve themselves in the hedge rows. It sounds impossible in a modern age where all other agencies are forcing the installation of facilities, but this actually happened.
G20 GLOBAL TWENTY COUNTRIES IN 2019 - ARE THEY AIMING TO TACKLE GLOBAL WARMING, OR IS IT MORE HOT AIR? THESE LEADERS ARE PART OF THE PROBLEM, WE NEED ACTION NOW, NOT ELECTION PROMISES
| | | | | |
| --- | --- | --- | --- | --- |
| ARGENTINA | AUSTRALIA | BRAZIL | CANADA | CHINA |
| EUROPEAN UNION | FRANCE | GERMANY | INDIA | INDONESIA |
| ITALY | JAPAN | MEXICO | RUSSIA | SAUDI ARABIA |
| SOUTH AFRICA | SOUTH KOREA | TURKEY | UNITED KINGDOM | UNITED STATES |


COP 25 is expected to be held in November 2019 or January 2020. Notably, Donald Trump and Vladimir Putin are climate change deniers: making them potential climate criminals. They are more than happy to ride on the backs of those who will suffer from rising ocean levels and global temperature change. They are more interested in profiteering than sustainable growth for the planet as a whole. When food shortages begin to bite and oil prices drop as other countries bring the renewable energy online, they will be the ones to suffer. Our recommendation is to allow Russia and the USA to hang themselves from a fossil fuel gibbet. Making solar and wind energy cheaper will reduce the value of the climate terrorist's oil and coal reserves. China is doing the right thing investing in green technology. They are doing this despite their huge coal deposits. Well played Xi Jinping.
Wealden are no different to Trump and Putin. This council is allowing large numbers of houses to be built locally, without any climate change features, and not an electric vehicle charging point in sight. In our view that makes Wealden's councillors and their executive officers guilty of global warming denial. They are guilty of a lot more than that, as supposed town planners they have failed to act in anticipation of the need for affordable and sustainable housing. That is why we have a housing shortage. Moreover, local MPs appear to be living in ignorance of such matters when they are supposed to provide Her Majesty Queen Elizabeth with an effective administration. Wouldn't it be nice if the world is working together before her 100th birthday in 2026. What a present that would be for the head of the Commonwealth.
1995 COP 1, BERLIN, GERMANY
1996 COP 2, GENEVA, SWITZERLAND
1997 COP 3, KYOTO, JAPAN
1998 COP 4, BUENOS AIRES, ARGENTINA
1999 COP 5, BONN, GERMANY
2000:COP 6, THE HAGUE, NETHERLANDS
2001 COP 7, MARRAKECH, MOROCCO
2002 COP 8, NEW DELHI, INDIA
2003 COP 9, MILAN, ITALY
2004 COP 10, BUENOS AIRES, ARGENTINA
2005 COP 11/CMP 1, MONTREAL, CANADA
2006 COP 12/CMP 2, NAIROBI, KENYA
2007 COP 13/CMP 3, BALI, INDONESIA
2008 COP 14/CMP 4, POZNAN, POLAND
2009 COP 15/CMP 5, COPENHAGEN, DENMARK
2010 COP 16/CMP 6, CANCUN, MEXICO
2011 COP 17/CMP 7, DURBAN, SOUTH AFRICA
2012 COP 18/CMP 8, DOHA, QATAR
2013 COP 19/CMP 9, WARSAW, POLAND
2014 COP 20/CMP 10, LIMA, PERU
2015 COP 21/CMP 11, Paris, France
2016 COP 22/CMP 12/CMA 1, Marrakech, Morocco
2017 COP 23/CMP 13/CMA 2, Bonn, Germany
2018 COP 24/CMP 14/CMA 3, Katowice, Poland
2019 COP 25/CMP 15/CMA 4 Santiago, Chile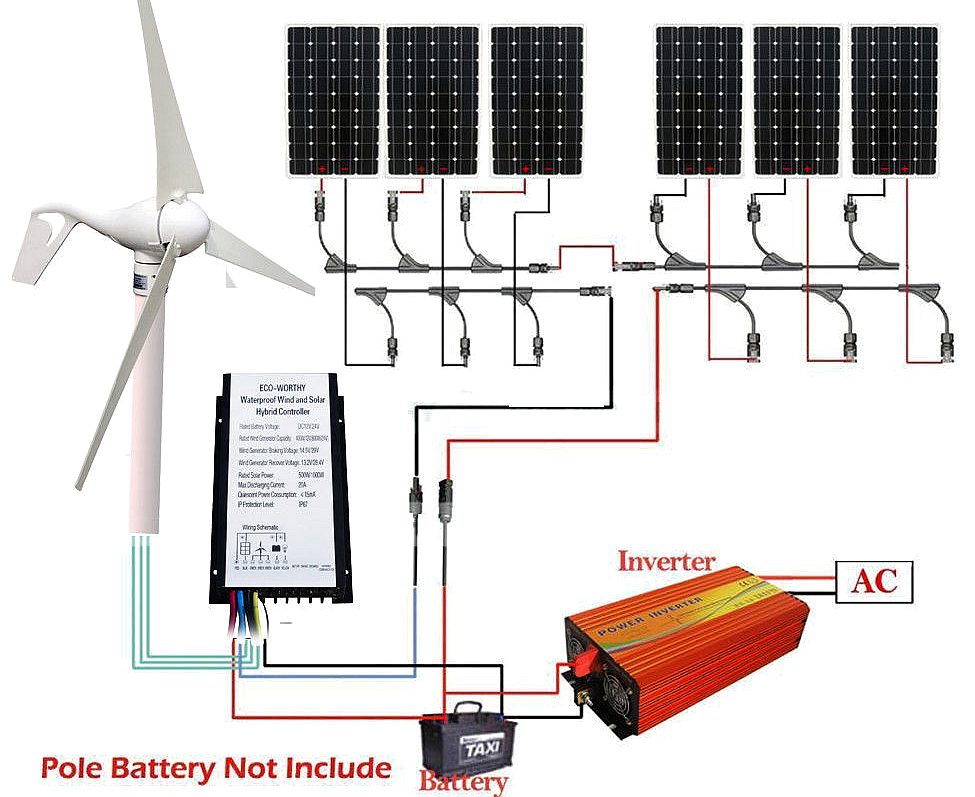 SOLAR & WIND KITS - These home charging kits are very affordable on Ebay or Amazon. We are using two kits to charge four Lucas gel batteries at the moment. We may increase the storage capacity in time to eight batteries and 10kW/hours, where if you do not discharge the batteries below 50% they last a whole lot longer than the rated 500 discharge cycles. Otherwise the cost of batteries would outweigh the advantages of off-grid charging, save that you can use the electricity as it is generated with the batteries as a buffer. National Planning Policies encourage home owners to fit wind and solar micro generation equipment and solar water heaters.
Leaving the legal challenges aside for now, another way of reducing heating costs, hence climate change, is to use as much glass to capture incoming solar radiation as possible. Solar conservatories are an excellent way of capturing heat from the sun at relatively low cost. Stone floors or brick may be used to store heat cheaply for release at night when central heating might otherwise have to work overtime. Many new builds use more glass area and point the glass windows south.
There is a lot of brick at the old generating station that could be used to store heat. Another way is to use water stored in the underground chamber that was used as a heat sink to cool the National gas engine. The water in this underground chamber may be heated by the solar water heaters that are to be mounted in the old coal bunker.
CONTROL ELECTRONICS - We will be using twelve 150 watt solar panels and one 1,500 watt wind turbine to generate 3.3 kilowatts peak, in reality, more like 1.75kW for around eight hours a day. This means that we should have 14kW of clean energy a day to add to our heat collectors, where heat is the one thing that should not be generated by PV panels or wind turbines, unless they are much larger in capacity. Fourteen kilowatts a day is more than is needed to run a home, with energy to spare for some home experimenting on the side, or charging of an electric car.
TREES, OXYGEN & CARBON DIOXIDE
Have you ever wondered just how much oxygen one tree makes? Well, one acre of trees annually consumes the amount of carbon dioxide equivalent to that produced by driving an average car for 26,000 miles.

According to the New York Times, that same acre of trees also produces enough oxygen for 18 people to breathe for a year. Northwest Territories Forest Management say that a 100-ft tree, 18" diameter at its base, produces 6,000 pounds of oxygen.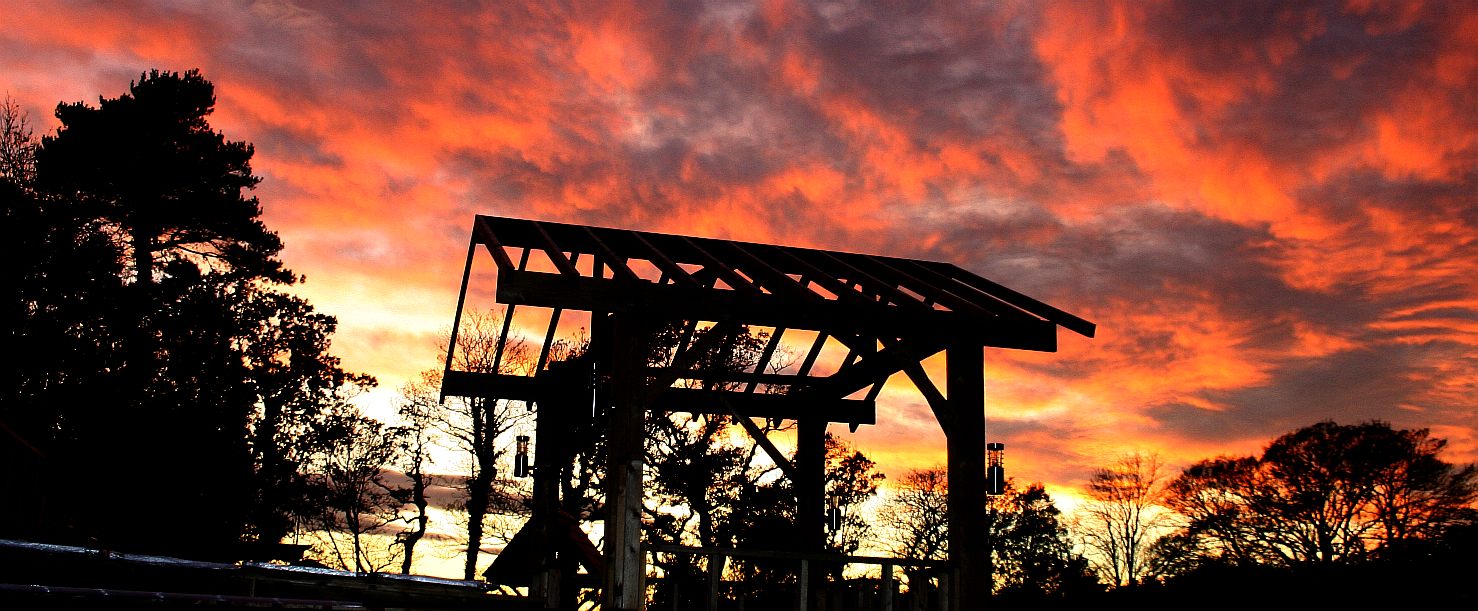 On average, one tree produces nearly 260 pounds of oxygen each year. Two mature trees can provide enough oxygen for a family of four according to Environment Canada, Canada's national environmental agency.

According to a U.S. Forest Service and International Society of Arboriculture joint publication, the mean net annual oxygen production (after accounting for decomposition) per hectare of trees (100% tree canopy) offsets oxygen consumption of 19 people per year (eight people per acre of tree cover), but ranges from nine people per hectare of canopy cover (four people/ac cover) in Minneapolis, Minnesota, to 28 people/ha cover (12 people/ac cover) in Calgary, Alberta. Now that is air to breathe while you think about it - or food for thought.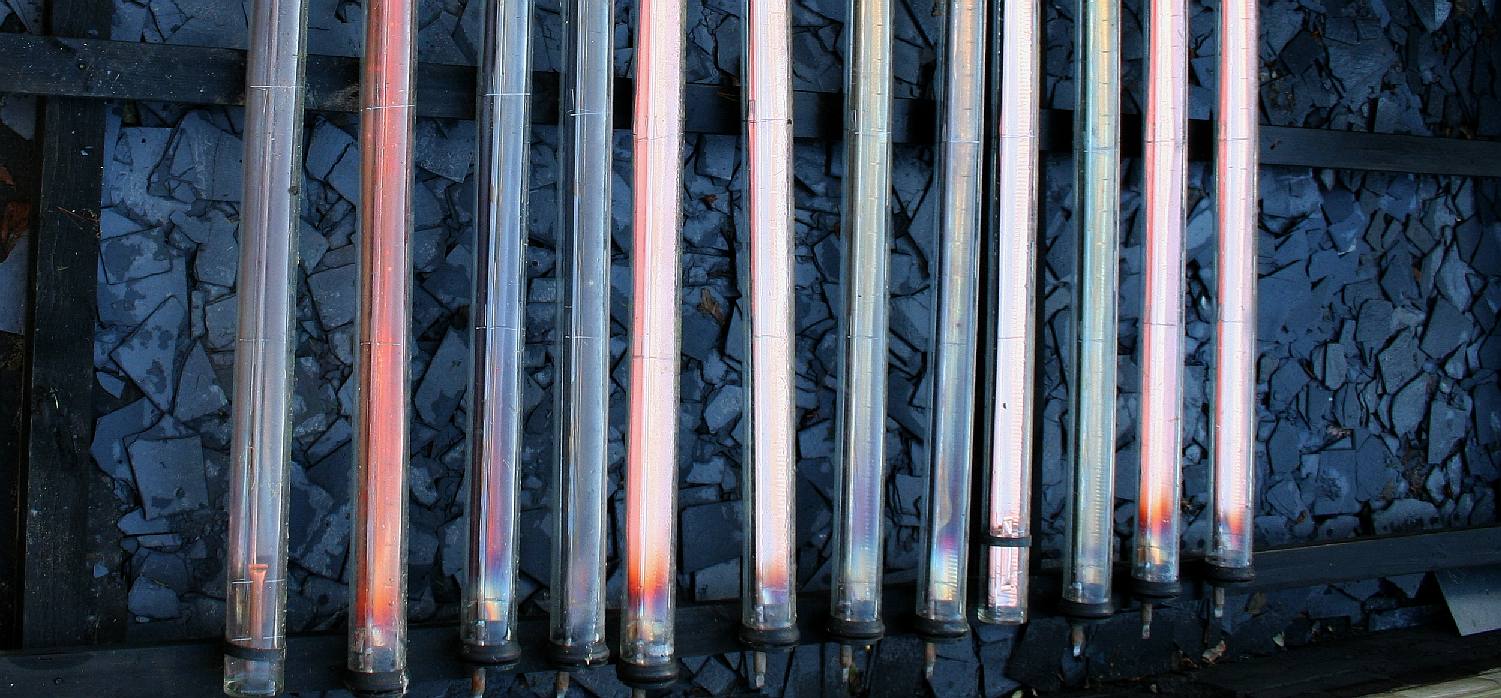 WATER HEATING - The look is in keeping with the aim to preserve the heritage asset and bring the unit back into service in the age of sustainability. Most of the heating requirements for the main (virtual) museum building and other ancillary activities will be catered for in truly circular economy fashion. The local authority do not like the idea of the public visiting the installation. Though, this is more than likely because they are embarrassed about denying the history for so long - and want as few people as possible to learn about their mistake in 1986 when their officers told the Secretary of State that the generating rooms dated from WWII, rather than before WWI. What's 40 years between friends. In the long run, it's far cheaper to admit a mistake early on than embark on a cover-up campaign. Admitting mistakes is therefore a climate friendly, sustainable practice that also reduces rates for resident taxpayers. Vendettas aimed at one individual are of course unlawful and if continued become illegal with very serious consequences for that impropriety.

HERITAGE INDEX A - Z
BARCLAYS BANKING LET DOWN - MISSING ACCOUNT MONEY
CHURCH - MULTI-FAITH PLACE OF WORSHIP
FILM PRODUCTION - LOCATIONS & SETS
CAMPBELL HALL - BLUEBIRD ELECTRIC CARS - BE1 - BE2 - BE3 - BE4
GAS ENGINES - COAL CONVERSION, INTERNAL COMBUSTION
OBSERVATORY - HERSTMONCEUX CASTLE
PERGOLA - MOUNT FOR SOLAR PANELS
PERMITTED DEVELOPMENT - ORDER 2015
SOLAR LADY - STATUE
If the subject you are looking for is not on this page, please use a good search engine to find what you are looking for on other service providers.
1ST STRIKE, PREEMPTIVE THERMONUCLEAR WAR
ACIDIFICATION - OCEANS
AFFORDABLE HOUSES - SOCIAL HOUSING AND LOW COST HOMES
AGRICULTURE - FARMING FOR OUR FUTURE
AIR QUALITY - OXYGEN STABILITY & GLOBAL WARMING
ALBEDO EFFECT -
ALISTER JACK - SCOTTISH SECRETARY
ALL ENERGY D'CARBONISE - CONFERENCE & EXHIBITION, GLASGOW, SCOTLAND, SEPTEMBER 2020
ALTERNATIVE ENERGY - SUSTAINABLE RETURN TO SOLAR AND WIND POWER FROM THE SUN
ALOK SHARMA - COP26 PRESIDENT
ALUMINIUM-AIR BATTERIES - METALECTRIQUE, TREVOR JACKSON & DANNY CORCORAN, AUSTIN
ANNE-MARIE TREVELYAN - INTERNATIONAL TRADE SECRETARY
ANTHROPOCENE - GEOLOGICAL EPOCH
AQUARIUS - SAIL AND SOLAR ASSISTED CARGO SHIP
ARCHINAUTE - CHARLES-HENRI VIEL'S WIND TURBINE POWERED BOATS
ASHINGTON - WALKER WINGSAIL ASSISTED CARGO SHIP
AUTOMATED & ELECTRIC VEHICLE ACT 2018 - CHARGING POINTS & INSURANCE
- AUDI
- BMW
- CITROEN
- FIAT
- FORD
- LOTUS
- MERCEDES
- PEUGEOT
- RENAULT
- SEAT
- SMART
- TESLA
- VOLVO
BARONESS EVANS - LEADER HOUSE OF LORDS
BATTERIES - BATTERY CARTRIDGES - MASS PRODUCE LOWER COST STANDARD
BATTERY ALLIANCE - EUROPEAN
BATTSWAP - CALIFORNIAN BATTERY CARTRIDGE EXCHANGE SYSTEM FOR EV'S
BEN TAYLOR - INSULATE BRITAIN ACTIVISTS IN JAILED FOR 6 MONTHS FOR BREACHING HIGH COURT ORDER - CALLING FOR BETTER HOMES INSULATION
BEN WALLACE - DEFENCE SECRETARY UK
BENJAMIN SPORTON - WORLD COAL ASSOCIATION LOBBYIST
BERLIN, 6TH CLIMATE CHANGE CONFERENCE
BETTER PLACE - AUTOMATED BATTERY CARTRIDGE EXCHANGE STATIONS - SHAI AGASSI
BIO FUELS - FROM CROPS & OCEAN FLORA
BITCOIN MINING - IMMORAL EARNINGS
BLACK CARBON, SOOT -
BLACK MAGIC - HYBRID RIGID SAILS AND SOLAR PV PANELS CONCEPT SHIP
BLUEBIRD ENERGY SYSTEMS - MOBILITY SECURITY & STORAGE
BORIS JOHNSON - BRITISH PRIME MINISTER #@COP 26 #CABINET RESHUFFLE SEPTEMBER 2021
BRANDON LEWIS - NORTHERN IRELAND SECRETARY
BRIGHTON - CLIMATE & COASTAL COMMUNITIES CONFERENCE 10 OCTOBER 2019
BUSES - COACHES, TRAMS & TROLLEYBUSES
BUSINESS STRATEGY - BATTERY VEHICLES
CALIFORNIA AIR RESOURCES BOARD - CARB
CANCERS - A TO Z INDEX - CARCINOGENS
- LUNG
CAPE VERDE - AT RISK OF FLOODING
CARBON MONOXIDE - POISONING
CARGILL - DELTAMARIN & BAR TECHNOLOGIES WINDWING ASSISTED CARGO SHIP
CARGO & CONTAINER SHIPS - LOW CARBON
CARS - ELECTRIC A TO Z INDEX
CARTRIDGE EXCHANGE SYSTEMS - STATE OF THE ART DESIGN LIMITATIONS
CHALLENGES - EXTREME WEATHER FLOODS, DROUGHTS & SEA LEVEL RISE
CHANGE - THE HARDEST THING OF ALL
CHANNEL - ENGLISH FERRY CROSSINGS
CHARITY COMMISSIONERS - CLIMATE UNFRIENDLY ORGANIZATIONS IN THE UK?
CHARLES KOCH - PETROLEUM PIPELINE INDUSTRIES, CLIMATE CRIMINALS
CHERNOBYL & FUKUSHIMA - NUCLEAR ACCIDENTS
CHICKENS - WHAT CAME FIRST, EGG SITUATION
CHRONOMETER - INVENTOR JOHN HARRISON, NAVIGATION SOLUTION & THE BOARD OF LONGITUDE
CIRCULAR ECONOMY - RESTRAINT
CLASSIFICATION SOCIETIES A TO Z
- ABS AMERICAN BUREAU SHIPPING
- CLASS NK
- DNV-GL
CLIMATE CHANGE - ACT 2006 CLIMATE CHANGE & SUSTAINABLE ENERGY
- ACTS 2008, TARGET AMENDMENTS 2050 ORDER
- CHALLENGE - FUEL POVERTY & GREEN GENERATION, SUPPORTED BY MADONNA
- CHALLENGER - LONG RANGE OCEAN TRANSPORT
- COP OUT, MADRID FIASCO, SPAIN 2019
- DENIERS
- DICTIONARY A TO Z - TERMINOLOGY
- EMERGENCY, DECLARATIONS AS TO STATE
- THE FACTS
CLIMATE DENIERS - FOSSIL FUEL LOBBYING TO DECEIVE THE PUBLIC AS TO GLOBAL WARMING
COAL - FOSSIL FUEL
COLORADO - AIR QUALITY COMMISSION
COLOURS OF HYDROGEN - DENOTING METHOD OF PRODUCTION
COMMITTEE - ON CLIMATE CHANGE CCC
CONFERENCES OF THE PARTIES - UNITED NATIONS COPS - MADRID, SPAIN 2019
CONSULTANCY - LOW COST EV INFRASTRUCTURE ACCELERATION - BRIBES & CORRUPTION
COVID 19 - NHS DEFICIENT POLICIES
CRONYISM - APPOINTING CRONIES WHO ARE INCOMPETENT, RATHER THAN THE BEST PERSON FOR THE JOB
CROSS CHANNEL FERRY - ZERO CARBON COASTAL CRUISER
CRUISE & PASSENGER SHIPS - LOW CARBON
CRYPTOCURRENCIES - IMMORAL EARNINGS
DAF - ELECTRIC TRUCK MANUFACTURER
DARREN WOODS - EXXON CEO
DECARBONIZING LONG DISTANCE SHIPPING - LC-MG-1-13-2020 (RIA) - HORIZON 2020
DEFCON - DEFENSE CONDITION WARNINGS: 1, 2, 3, 4, 5
DEFORESTATION - LOGGING AND CLEARING FORESTS FOR FOOD CROPS
DESALINATION - USING FOSSIL FUELS TO MAKE FRESH FROM SEAWATER SHOULD BE ILLEGAL
DESERTIFICATION - SOIL DEGRADATION TURNING AGRICULTURAL LAND TO DESERTS
- COP 1, COP 2, COP 3, COP 4, COP 5, COP 6, COP 7, COP 8
- COP 9, COP 10, COP 11, COP 12, COP 13, COP 14
DIESEL - FOSSIL FUEL FOR TRUCKS, TRACTORS AND FISHING BOATS
DISRUPTIVE TECHNOLOGY - INNOVATION THAT THREATENS EXISTING BUSINESSES
DOMINIC RAAB - JUSTICE SECRETARY
DONALD TRUMP - MARLBORO COUNTRY USA
E10 - BIO-ETHANOL PETROL THAT HAS QUESTIONABLE VALUE TO THE ENVIRONMENT, DESTROYS IC ENGINES, AND CAN CAUSE MAN MADE FAMINES
ECO MARINE POWER - JAPANESE RIGID SAILS & SOLAR PV PANEL ASSISTED CARGO SHIPS FOR REDUCED CARBON FOOTPRINT
ECOCIDE - ENVIRONMENTAL CRIMINALS & ECO NAZIS
ECONOMICS - CIRCULAR
EDF - ELECTRICITY OF FRANCE, NUCLEAR ENERGY & ECOCIDE
EGGS - DON'T PUT ALL YOUR INVESTMENTS IN ONE BASKET
EIB - EUROPEAN INVESTMENT BANK
EIC - EUROPEAN INNOVATIONS COUNCIL
ELECTIONS - LOCAL UK 2019
ELECTRIC VEHICLES - AUTOMATED & ELECTRIC VEHICLE ACT 2018
ELECTRICITY - A TO Z INDEX OF POWER GENERATING COMPANIES
- CANADIAN NATIONAL ENERGY BOARD
- CHINA STATE GRID CORPORATION
- DISTRIBUTION OF GENERATED ENERGY
- DOMINION ENERGY INC., VIRGINIA
- DUKE ENERGY CORPORATION, CAROLINA
- ELECTRICITE DE FRANCE SA, EDF
- ENEL
- ENGIE
- INDIA NATIONAL GRID AUTHORITY
- KEPCO
- TEPCO
ELIZABETH SWANN - BUDGET ESTIMATES
- WORLD RECORD CIRCUMNAVIGATION
EMMANUEL MACRON - PINK HYDROGEN, FROM NUCLEAR POWER, SHOULD NOT BE GREEN WASH CLASSIFIED AS GREEN HYDROGEN
EMERGENCY SERVICES - ROADSIDE ASSISTANCE & BREAKDOWN COVER FOR EVS
ENERGY - ALTERNATIVES
ENERGY SECURITY - EUROPEAN THREATS - SHORT TERM - LONG TERM - FUTURE WORLD ENERGY, ABU DHABI 2020 - POVERTY
ENERGY OBSERVER - SAIL & SOLAR ASSISTED HYDROGEN ELECTRIC CATAMARAN
EUROPE - HYDROGEN
EUROPEAN ENERGY WEEK - ENLIT, MILAN, ITALY 27-29 OCTOBER 2020 - FORMERLY EUROPEAN UTILITY WEEK POWERGEN
EUROPEAN INNOVATION COUNCIL - EIC ACCELERATOR GRANTS FOR SME COMPANIES
EVENTS -
EXTINCTION REBELLION - ROGER HALLUM NOT GUILTY MAY 2019 - SPECIES
FAKE NEWS - IS THE ENEMY OF THE TRUTH
FCH JU - FUEL CELLS HYDROGEN JOINT UNDERTAKING
FERRIES - SOLAR & WIND POWERED
FET - FUTURE EMERGING TECHNOLOGY PATHFINDER PILOT
FINS V JET THRUSTERS - PROPELLERS, MARINE PROPULSION TECHNOLOGY
FISHING - ZERO CARBON WITHOUT NETS
FOREST FIRES - A TO Z INDEX
- ASIA
- CANADIAN
- JAPANESE
- UK - MOORS & HOTTEST DAY ON RECORD
- USA
FOSSIL FUELS - COAL, NATURAL GAS & OIL
FOSSILS - BUSINESS AS USUAL GREENWASH FOOLS
FOUNDATIONS - CLEANER OCEANS
FRANCHISING - SERVICE STATION MANAGEMENT & OWNERSHIP FOR EVS
FRIDAYS FOR FUTURES - FFF TRADEMARKS APPLICATIONS
FUEL CELLS - HYDROGEN HFC
FUELS & ENERGY SECURITY - MOBILITY & TRANSPORT
FUMIO KISHISA - JAPANESE CLIMATE CRIMINAL
FUSION - HYDROGEN ATOMIC ENERGY
G20 - GROUP OF TWENTY MOST POLLUTING COUNTRIES
GENOCIDE - CONVENTION FOR THE PREVENTION OF THE CRIME 1948
GEORGE EUSTICE - ENVIRONMENT SECRETARY
GEOTHERMAL - HEAT ENERGY
GERIATRIC FOSSIL FOOLS - BUSINESS AS USUAL
GERMANY - A TRILLION €EUROS FOR NUCLEAR POWER GENERATION IS NOT CHEAP OR SUSTAINABLE
GLASGOW CLIMATE PACT - COP26 2021 CONFERENCE OF THE PARTIES, UNITED NATIONS
GRAND CHALLENGES - MOBILITY & CLEAN ENERGY, UK GRANTS 70% SME
GRANT SHAPPS - TRANSPORT SECRETARY
GREEN - POLICIES, BEING ENVIRONMENTALLY FRIENDLY OR CONSCIOUS: ECO
GREEN ENERGY - CLEAN & SUSTAINABLE
GREEN GROWTH - IS ECONOMIC EXPANSION WITHOUT INCREASING YOUR CARBON FOOTPRINT, MUCH AS BLUE GROWTH
GREENHOUSE GASES - GAS THAT TRAPS HEAT IN THE BUBBLE ENVELOPING PLANET EARTH
GREENWASHING - EFFORTS TO MAKE POLICIES AND AGENDAS, OR BUSINESSES APPEAR TO BE OPERATING ON GREEN PRINCIPLES
GRETA THUNBERG - JEREMY CLARKSON, SWEDISH ACTIVIST, TRADEMARKS, BLAH BLAH BLAH COP26
HANNIBAL'S DELICIOUS PORK & VEAL PIES - HAVING OLD FRIENDS FOR DINNER
HANNIBAL LECTER'S COOK BOOK - STEWS, ROASTS, BURGERS, PIES - FOR SURVIVAL WHEN THE HEAT IS TURNED UP
HANNIBAL'S COUNCIL CURRY (BALTI)
HGV - HEAVY GOODS VEHICLES
HIROSHIMA & NAGASAKI - NUCLEAR BOMBS
HOME ROADSIDE CHARGING - POWERPOINTS FOR EVS
HORIZON 2020 - DECARBONISING LONG DISTANCE SHIPPING, (CALL OPENS) SEPTEMBER 2019
- 1ST STAGE PROPOSAL LC-MG-1-13-2020
- FCH-01-1-H2020 HYDROGEN TANKS ELECTRIC VEHICLE CHASSIS DESIGN
- FCH-01-3-H2020 LIQUID HYDROGEN TANKS ONBOARD ELECTRIC VEHICLES
- MANUAL FOR PARTICIPANTS, MANAGEMENT GUIDANCE
- CARIBBEAN ISLANDS TOURISM AND ZERO CARBON SUPPLY CHAIN
- MEDITERRANEAN SUSTAINABLE COASTAL TOURISM
- PACIFIC ISLANDS ZERO CARBON OCEAN TRANSPORT
- SMART GREEN TRANSPORT BRIEFING BROKERAGE EVENT, 7 OCTOBER 2019 (CARS)
- UK H2020 NATIONAL POINTS OF CONTACT
HORIZON EUROPE - HORIZON EUROPE & BREXIT
HOUSING - SUSTAINABLE BUILDINGS
HUMANITARIAN AID - MOBILE POWER FOR REFUGEE RELIEF
HYDROGEN - CARTRIDGES - COLORS - COMPRESSED GAS - ECONOMY - EUROPE - FUEL CELLS - FUSION - HYDRIDES - LIQUID GAS
IEA - INTERNATIONAL ENERGY AGENCY
INFRASTRUCTURE - ACT 2015, HIGHWAYS UK
ISLAND NATIONS - A TO Z OF SINKINGS DUE TO OCEAN LEVEL RISE
IOSC - INDIAN OCEAN SCIENCE CONFERENCE 2020, BUBBLE
IMO - INTERNATIONAL MARITIME ORGANIZATION
- ANTONIO GUTTERAS, ARIANE GIREUD, ARSENIO DOMINGUEZ, FREDERICK KENNEY, HEIKE DEGGIM, HIROYKI YAMADA
- JUVENAL SHIUNDI, KITACK LIM, KOJI SEKIMIZU, LAURENCE BARCHUE, LINDA RYAN, SUNG-JIN KIM
INSULATE BRITAIN - M25 PROTESTS & CLIMATE NAZIS
INTERNAL COMBUSTION ENGINES - DIESEL & PETROL MOTORS
IPCC - INTERGOVERNMENTAL PANEL ON CLIMATE CHANGE (UNITED NATIONS)
IPCEIs - IMPORTANT PROJECTS OF COMMON EUROPEAN INTEREST
IWSA - INTERNATIONAL WINDSHIP ASSOCIATION
JAIR BOLSONARO - BRAZILIAN (AMAZON RAINFOREST) CLIMATE CRIMINAL
JAMDA - SHIN AITOKU MARU, SAIL ASSISTED TANKER JAPAN
JEREMY CLARKSON - GRETA THUNBERG GO BACK TO SCHOOL
JOE BIDEN - AMERICAN CLIMATE CRIMINAL
JOKO WIDODO - INDONESIAN CLIMATE CRIMINAL
JUSTIN TRUDEAU - CANADIAN CLIMATE CRIMINAL
KEROSENE - AVIATION FUEL
KIM BOO-KUYM - SOUTH KOREAN CLIMATE CRIMINAL
KIRIBATI - PACIFIC ISLANDS
KISS - KEEP IT SIMPLE STUPID
KPIs - KEY PERFORMANCE INDICATORS
KTN - KNOWLEDGE TRANSFER NETWORK - CLEAN MARINE INNOVATION CALL JULY-SEPTEMBER 2019
KWASI KWATENG - BUSINESS SECRETARY
LITHIUM -
LIZ TRUSS - FOREIGN SECRETARY
LNG - LIQUID NATURAL GAS - SHIPPING & METHANE
LOAD LEVELING - BATTERY ENERGY STORAGE FOR SOLAR AND WIND GENERATION
LONDON - CITY CLEAN AIR PUBLIC TRANSPORT, ELECTRIC BUSES
MALDIVES - INDIAN OCEAN ISLANDS
MARC MORAN - CHIEF SKEPTIC, CFACT
MAYFLOWER AUTONOMOUS DIESEL-ELECTRIC MAS 400 PARTNERS, IBM TEAM
MELTING ICE CAPS - OCEAN LEVEL RISES
METHANE -
METHANOL - BUNKER FUELS FOR REDUCED EMISSIONS
MICHAEL GOVE - HOUSING & LOCAL GOVERNMENT
MOBILE RENEWABLE ENERGY - FOR THIRD WORLD COUNTRIES AND EMERGENCIES
MOHAMMED BIN SALMAN - SAUDI ARABIAN (OIL) CLIMATE CRIMINAL
MONEY - IS THE ROOT OF ALL EVIL
MURDERERS - MASS EXTINCTION OF SPECIES
NADHIM ZAHAWI - EDUCATION, BORIS JOHNSON'S CABINET 2021
NADINE DORRIES - CULTURE SECRETARY
NARENDRA MODI - INDIAN (COAL) CLIMATE CRIMINAL
NAZIS - CLIMATE CRIMINALS - DICTIONARY DEFINITION, MODERN MEANING
NIGEL ADAMS - CONSERVATIVE MINISTER STATE
NIO - WILLIAM LI, CHINESE EV'S WITH BATTERY CARTRIDGE EXCHANGE
NUCLEAR POWER - FRENCH PINK HYDROGEN FROM DANGEROUS ATOMIC ELECTRICITY GENERATING
- SIZEWELL C, EDF ELECTRICITY FRANCE NUCLEAR POWER STATION
- UK TAXPAYERS LEFT WITH £BILLIONS TO PAY FOR CLEANING UP RADIOACTIVE WASTE
NYK - SUPER ECO SHIP 2050 HYDROGEN FUEL CELLS & SOLAR POWERED
OCEANS - ACIDIFICATION - RISING LEVELS
OEMS & OESS ORIGINAL EQUIPMENT MANUFACTURERS AND SUPPLIERS
OFGEM - OFFICE OF GAS AND ELECTRICITY MARKETS
OLIVER DOWDEN - CONSERVATIVE PARTY CO-CHAIRMAN
OXYGEN - LIQUID GAS
OZONE -
PALAU - PACIFIC ISLANDS
PART TIME PARLIAMENT - SECOND JOBS SLEAZE, PAID CONSULTANCY WORK
PATENTS - DESIGN, COPYRIGHT & TRADEMARKS - IPR PROTECTION - GREEN
PAYD - PAY AS YOU DRIVE, LOW COST EV SERVICING
PESTEL - ANALYSIS
PLANETSOLAR - IMMO STROEHER, RAPHAEL DOMJAN
PLUG IN CHARGING - PARKING RAPID CURBSIDE SOCKETS
POLICIES - THAT PROMOTE GLOBAL WARMING
- THAT REDUCE GLOBAL WARMING
POLITICS - LOCAL POLITICS & POWER CORRUPTION
POPULATION - WORLD GROWTH
POTHOLED POLITICS - ROAD TAXES & FRAUDULENT ENDANGERMENT OF LIFE
PRITI PATEL - HOME SECRETARY
PROTESTS -
RADIOACTIVE WASTE DISPOSAL FROM NUCLEAR POWER PLANTS -
RANGE ANXIETY - FEAR OF EV'S WHERE NO SERVICE INFRASTRUCTURE EXISTS
RED FLAG POLITICS - LOCOMOTIVE ACT 1865, REACTIVE POLICIES
REFORESTATION - THE MANAGED PLANTING OF TREES, SUSTAINABLY, IN LARGE NUMBERS TO CREATE NEW WOODED AREAS
REFUGEE CONVENTION 1967 - UNITED NATIONS ASYLUM PROTECTION FROM PERSECUTION
RENEWABLE ENERGY - 100+ COMPANIES A - Z INDEX
RESEARCH - RIA & IA INNOVATION GRANT FUNDING
RIBBON - THE NEW BLUE RIBAND FASTEST ATLANTIC OCEAN CROSSING, HALES TROPHY
RISHI SUNACK - UK CHANCELLOR DURING COP26
RISK ASSESSMENTS - BATTERY CARTRIDGE EXCHANGE SYSTEMS
ROGER HALLAM - EXTINCTION REBELLION
ROME STATUTE OF THE INTERNATIONAL CRIMINAL COURT - JULY 1998
ROSATOM - RUSSIAN NUCLEAR ENERGY & ECOCIDE
ROTARY SAILS - LAND YACHTS & BOATS POWERED BY WIND TURBINES
SAJID JAVID - HEALTH SECRETARY
SARICHEF ISLAND - ALASKA
SCHOOLS STRIKE FOR CLIMATE - INTERNATIONAL STUDENT MOVEMENT
SCOTT MORRISON - AUSTRALIAN (COAL) CRIMINAL
SCRAPPAGE - MARINE INCENTIVE TO TRADE IN OLDER VESSELS FOR NEW CLEAN TECHNOLOGY
SECURITY - ENERGY - SHORT TERM - LONG TERM
SEYCHELLES - INDIAN OCEAN ISLANDS
SIZEWELL C - EDF FRENCH NUCLEAR POWER STATIONS, HINKLEY COPY
SDR - SUSTAINABILITY DISCLOSURE REQUIREMENTS - ANTI-GREENWASHING INVESTMENT ADVERTISING
SHFCA - SCOTTISH HYDROGEN & FUEL CELL ASSOCIATION
SIMON HART - WELSH SECRETARY
SKOLSTREJK FOR KLIMATET - SCHOOLS STRIKES FOR CLIMATE YOUTH
SLAVERY - FINANCIAL & GLOBAL WARMING
SMARTNET - HYBRID ENERGY STORAGE & TRANSFER NETWORK FOR BATTERY & HYDROGEN FUEL CELL VEHICLES
SOLAR POWER - PHOTOVOLTAIC AND HEAT CONCENTRATORS
SOLAR SAILOR - ROBERT DANE'S ORIGINAL WIND AND SOLAR POWERED FERRY, SYDNEY HARBOUR, AUSTRALIA
SOLID STATE - BATTERIES
SOLOMON ISLANDS - PACIFIC OCEAN
STANDARD - SMART MULTI-CHEMISTRY ENERGY CARTRIDGES
STEPHEN BARCLAY - CHANCELLOR DUCHY OF LANCASTER
SUB-SAHARAN AFRICA - GEOGRAPHICAL GENOCIDE FROM CLIMATE CHANGE
SUICIDAL POLICIES - FOSSIL FUELS CAUSE MILLIONS OF DEATHS EVERY YEAR
SULPHUR, SULFUR - OXIDES & DIOXIDE SOx, SO2
SUN, THE - A GIANT HYDROGEN FUSION REACTOR (OR STAR) THAT POWERS ALL LIFE ON EARTH
TANGIER ISLAND - ATLANTIC OCEAN
TAXES - ON MARINE DIESEL AND COAL TO HELP PAY FOR SCRAPPAGE SCHEMES
THERESE COFFEY - WORK & PENSIONS
THRUSTERS - FINS & ELECTRIC JET DRIVES
TORRES STRAIT ISLAND - ARAFURA & CORAL SEAS
TOURISM - SUSTAINABLE MEDITERRANEAN ECONOMY
TRADEMARKS - SMARTNET, PAYD CHARGING GRID SERVICES
TRANSPORT - FROM COAL TO PETROL TO EV'S
TRUCKS - DAF
- MAN
- RENAULT
- VOLVO
TRUST - CLIMATE CHANGE
TU DELFT - SOLAR BOAT OFFSHORE RACE @ MONACO JULY 2019
TUVALU ISLANDS (ATOLLS) PACIFIC OCEAN
UNA O&C - UNITED NATIONS ASSOCIATION CLIMATE AND OCEANS
UNDERTAKERS - POLICIES THAT ACCELERATE THE DEATH RATE, NHS EUGENICS CUTBACKS
UNITED KINGDOM - NORTH, IRISH SEA & ATLANTIC OCEAN ISLAND
UNITED NATIONS - CONVENTION TO COMBAT DESERTIFICATION
- CONFERENCES OF THE PARTIES COPS - COP25 MADRID 2019, COP 26 SCOTLAND 2020
- GENERAL ASSEMBLY SEPTEMBER 2019
- ACTION PORTFOLIOS TO REDUCE GREENHOUSE GASES - FINANCE, ENERGY, INDUSTRY, NATURE, CITIES
- ADAPTATION , MITIGATION, YOUTH, POLITICS
UNIVERSAL BATTERY CASSETTES - CARTRIDGES DESIGNED FOR MULTIPLE ENERGY FORMATS
URSULA VON DER LEYAN - EUROPEAN UNION CLIMATE CRIMINAL
VARS - VALUE ADDED RESELLERS
VINDSKIP - LADE AS SAIL HULL ASSISTED LIQUID NATURAL GAS (LNG) POWERED CARGO SHIP
VLADIMIT PUTIN - CLIMATE (OIL & GAS) CRIMINAL
VPLP OCEAN WINGS - SAIL ASSISTED HYDROGEN POWERED CARGO SHIP
WALLENIUS - OCEANBIRD RIGID SAIL CARGO SHIP
WATERBORNE - TP, BELGIUM, JAAP GEBRAAD
WAVE & TIDAL - POWER GENERATION
WEALTH - PROFITEERING BANKS AND CORPORATIONS, BILLIONAIRES - CLIMATE CRIMINALS
WEC - WORLD ENERGY COUNCIL
WILDFIRES - ASIAN, AUSTRALIAN, BRAZILIAN, CANADIAN, FRENCH, JAPANESE, SPANISH, USA, UK
WIND CHALLENGER - TOKYO UNIVERSITY, MITSUI LINES, CLASSNK, OSHIMA, K-LINE JOINT DEVELOPMENT PROJECT, JAPAN
WIND POWER - TURBINES & WINDMILLS
WING SAILS - WALKER
WINDSHIPS - INTERNATIONAL ASSOCIATION
WORLD HYDROGEN CONGRESS - SEPTEMBER 22 2020, PARIS, FRANCE
- AEH2, AFRY, CADENT, CEFIC, CHBC, STORENGY, EUROGAS, EU FC ASSOC., GIE, H2PLATFORM,
- HYDROX, ICLEI, IRU, LOWCVP, MCPHY, NAVIGANT, PLAGAZI, RHA, RIZBA, SGMF, SMART, SNAM,
- SHDC, TECHNIP-FMC, TOTAL, UNIPER, VATGAS, WORLEY, ZUNKUNFT ERDGAS
WORLD PROTESTS - FRIDAY 20 SEPTEMBER 2019 CLIMATE CHANGE MARCHES
WORLD WAR THREE - WILL IT BE FOOD SHORTAGES OR SOME OTHER TRIGGER?
WRITTEN CONSTITUTION - WITHOUT A RELIABLE JUSTICE SYSTEM IN THE UK THE CLIMATE SUFFERS IN THE LONG TERM
XI JINPING - CLIMATE (COAL) CRIMINAL
YARA BIRKELAND - ZERO EMISSION BATTERY-ELECTRIC FEEDER CONTAINER SHIP WITH AUTONOMOUS NAVIGATION
YOUTH ACTION - CLIMATE CRISIS CONFERENCE 12 JUNE 2021
ZEWT - ZERO EMISSION WATERBORNE TRANSPORT
HOME | A-Z INDEX | MEMBERS | MPS | OFFICERS
AFFORDABILITY | CLIMATE CHANGE | COUNCILS | FINANCE | HOMES | INDEX | LINKS | RENTALS | VILLAGES